Brooklyn A tile loaded with personality
Urban influences with a city spirit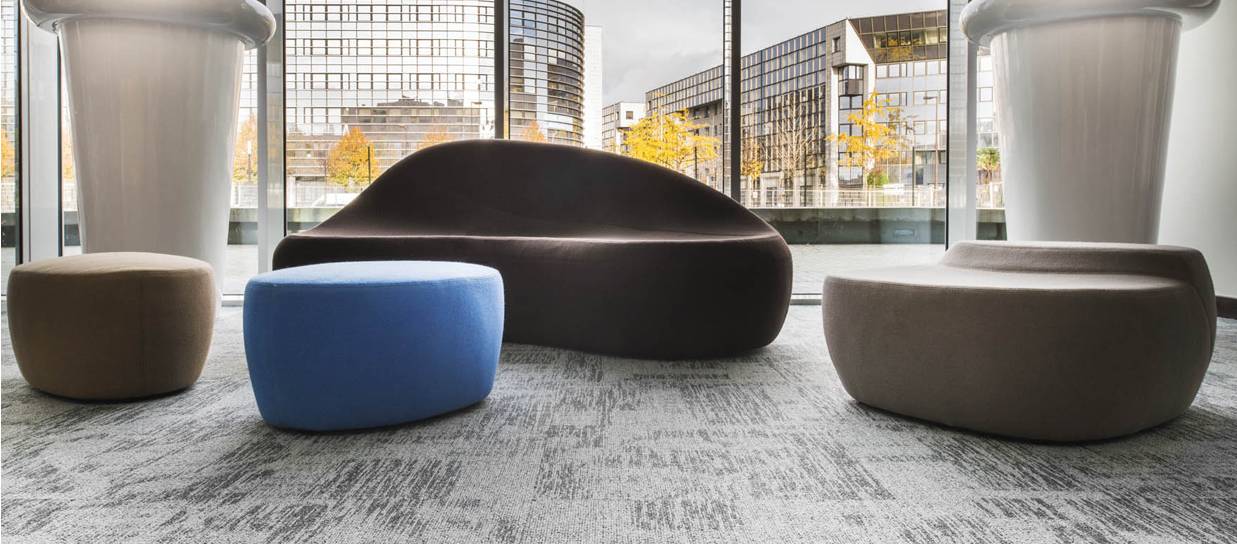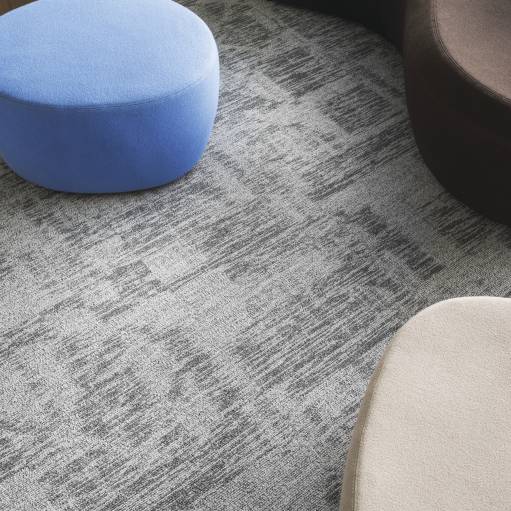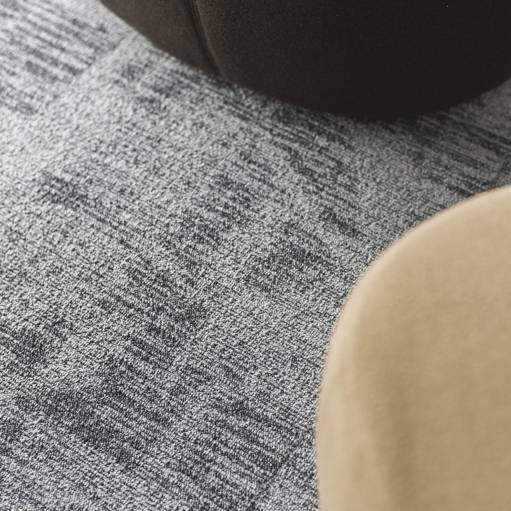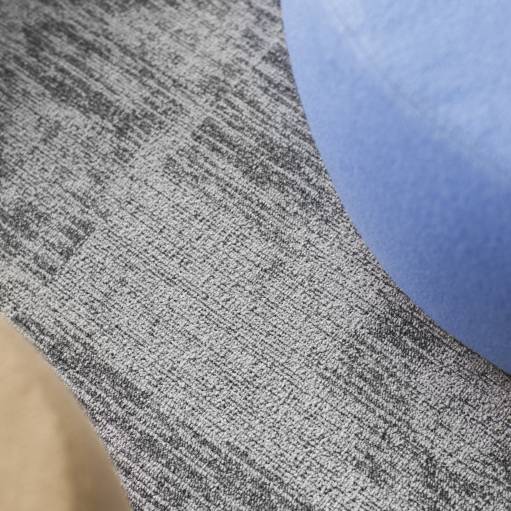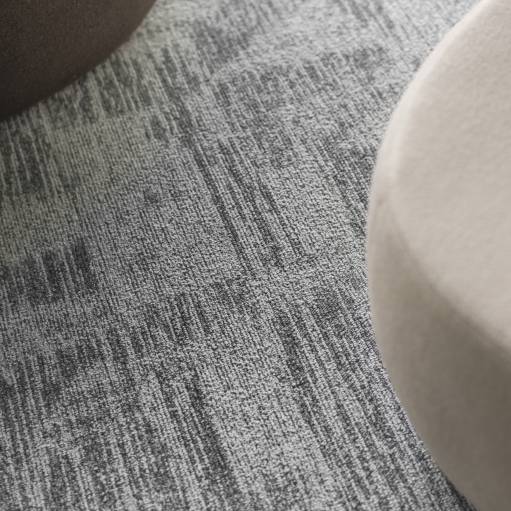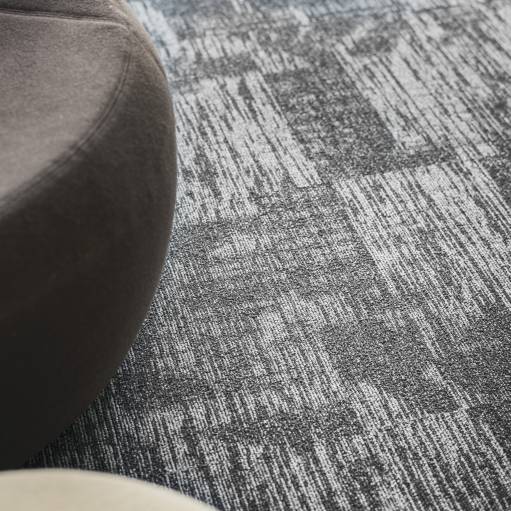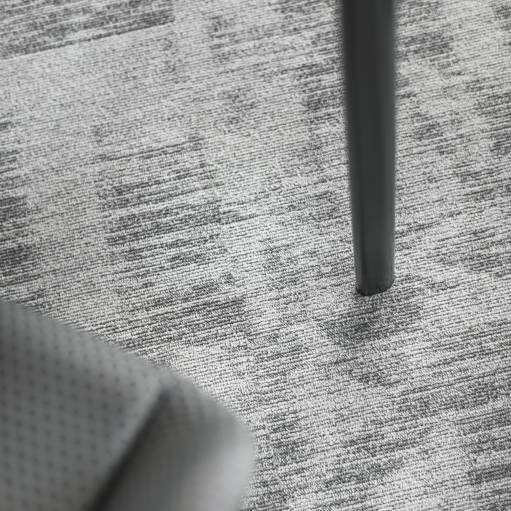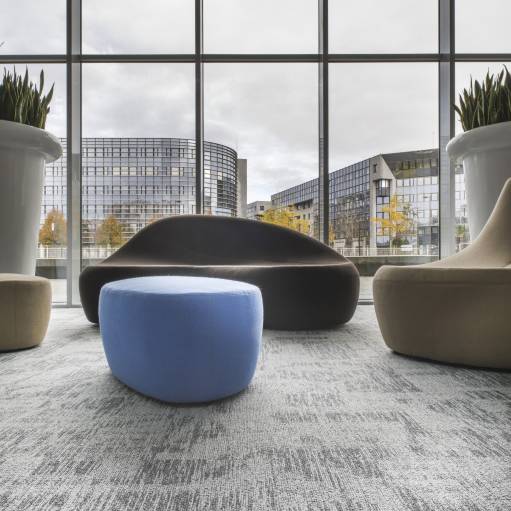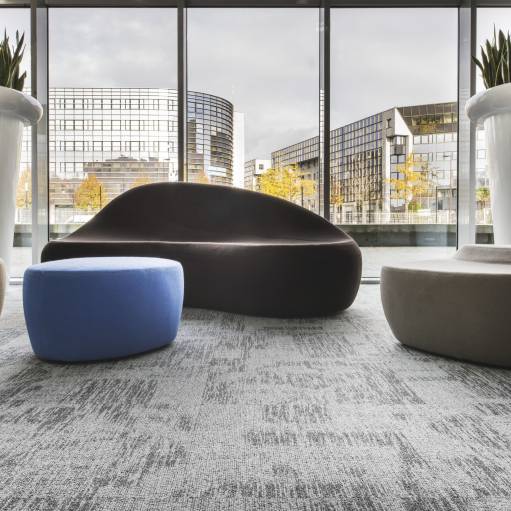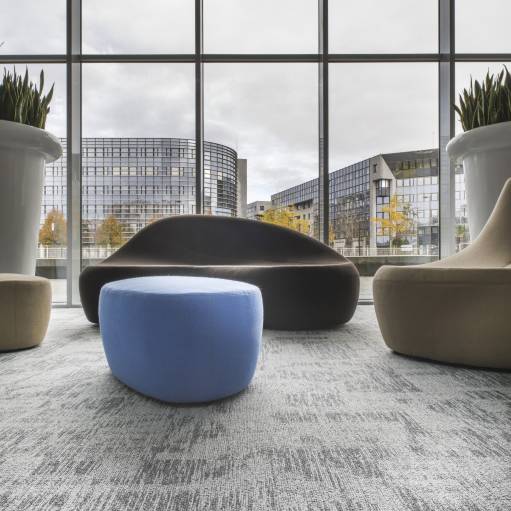 Urban influences with a city spirit
Brooklyn brings a hint of character to professional settings! With its 9 natural and warm colours, this structured tile adorns professional settings with a city-like feel. Boasting effects that create movement, Brooklyn is a tile loaded with personality, to be combined with Metropolitan Avenue and other products within the District range (Odeon and Soho).

Brooklyn belongs to the Metropolitan range under the "District" concept, made up of three designs that create a tone-on-tone play on materials to provide more depth to offices. This tile has suitable technical characteristics for meeting workspace requirements: 100% solution-dyed polyamide composition (easy to clean, colours resist to discolouration) and Sonic Confort backing upon request. In addition, Brooklyn is EPD-certified (Environmental Product Declaration).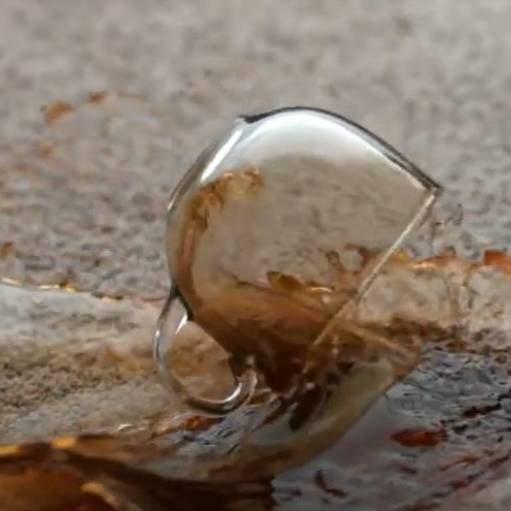 A durable floor covering? 3 ways to prove it!
Maintenance? Wear? Discolouration? Full Colors solution-dyed polyamide textile floorings fit the bill on all three counts:

1) They are easy to care for as the solution-dyed fibres absorb stains less and are more resistant to cleaning products.
2) Polyamide carpet tiles and strips offer an incomparable defence against trampling, flattening, and friction.
3) The solution-dyed polyamide fibres retain their colours over time and are more resistant to light.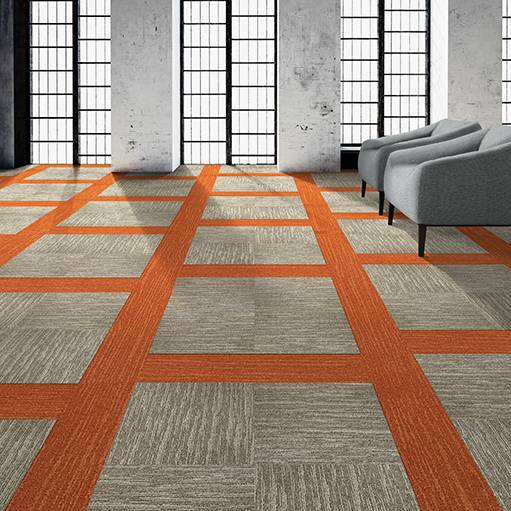 Tiles and strips: modular carpets!
Offices are made to be modular and to adapt to the often rapid changes in the modern workplace.
Carpet tiles or strips are a perfect way to respond to this reality. Movable and repositionable, they allow you to:

easily access under-floor areas for maintenance;
replace damaged tiles;
swap tiles for practical or aesthetic reasons.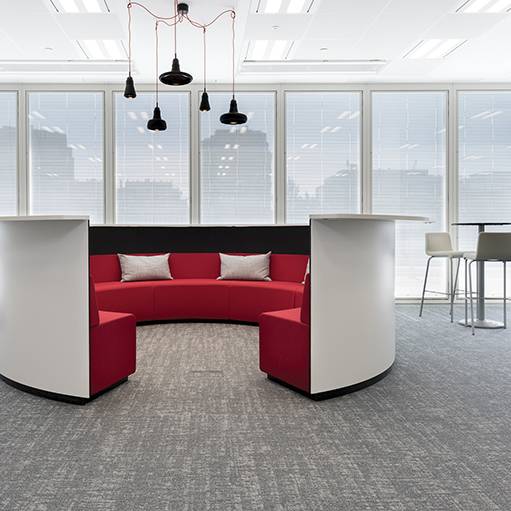 French quality at affordable prices for your office!
All our broadloom carpets, tiles and planks are made in France: this not only guarantees quality but also demonstrates your corporate social responsibility.
No other flooring brings as many benefits to a company as a carpet. These include employee well-being (sound insulation), durability, savings (heat insulation), environmental benefits (reduced energy usage), signposting and health advantages (trapping allergens).
Balsan carpets offer you the best value for money!




Customise laying
2. Drag the tiles into the configuration tool
Fill
fill all with selected colour
Technical details
Features
Composition
100% solution dyed nylon
Structure
Carpet in tiles, Cross-Over Loop pile
Total weight (g/m²) - NF ISO 8543
4750 g/m²
Tightening - NF ISO 1763
39
Impact noise insulation
ΔLw 25 dB
Airborne noise absorption
αω 0.20
Antistatic velvet
2kV
Thermal resistance
< 0,15 m² C°/W



Classification
N° Green Label Plus:
GLP100118

Customisation
From an idea to completion in a single step
Choose Balsan's personalisation option and carpet your space a thoroughly different way.

Collections
Because there is a story behind every product, Balsan invites you to explore the collections.