Brooklyn Sonic Confort A tile loaded with personality
Urban influences with a city spirit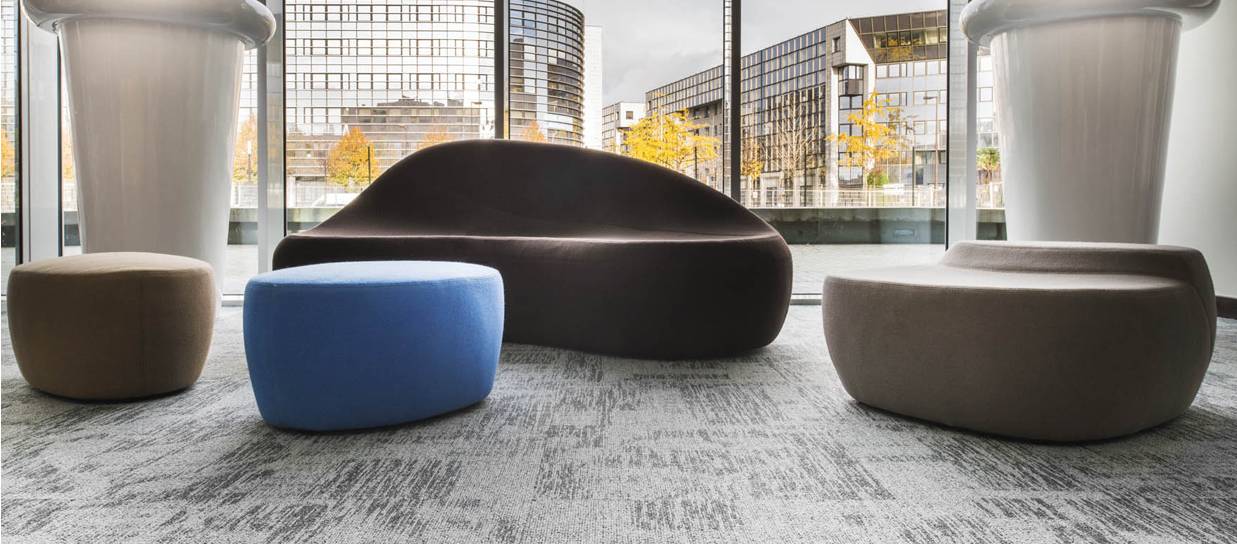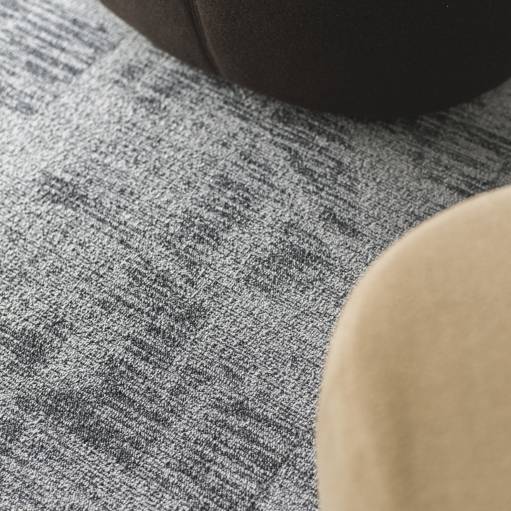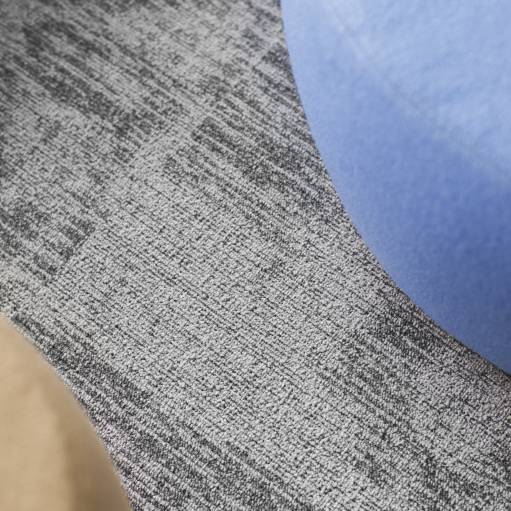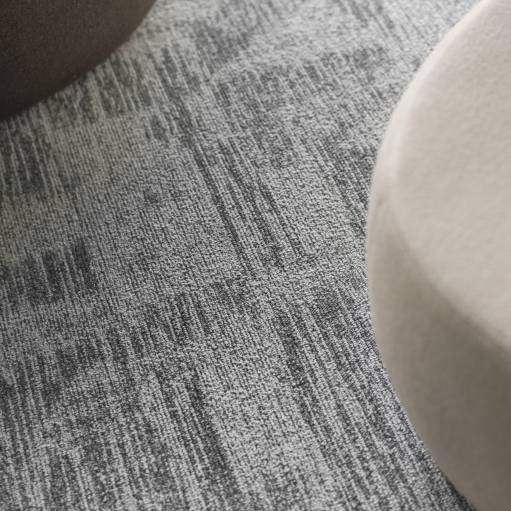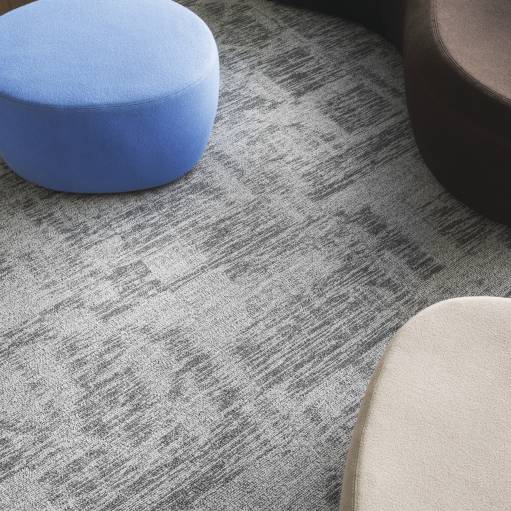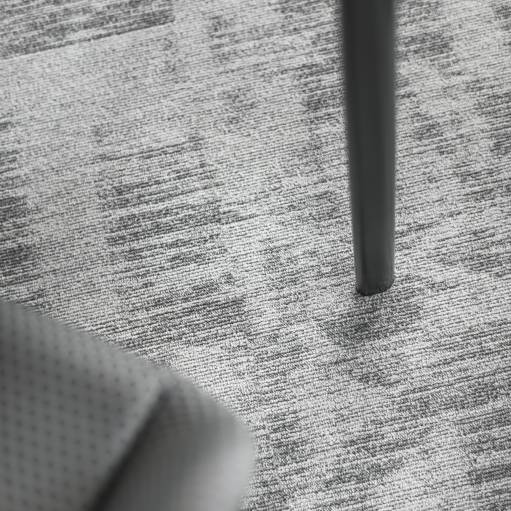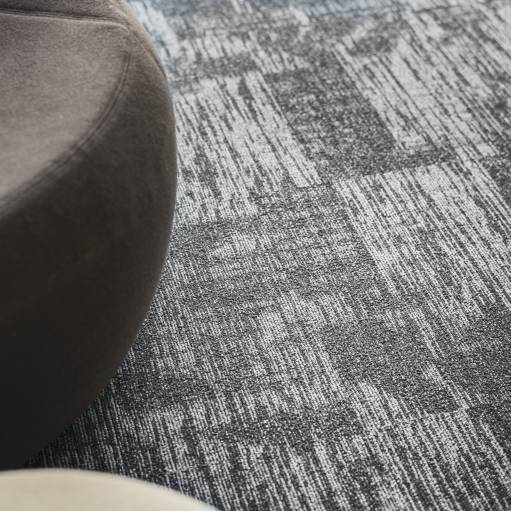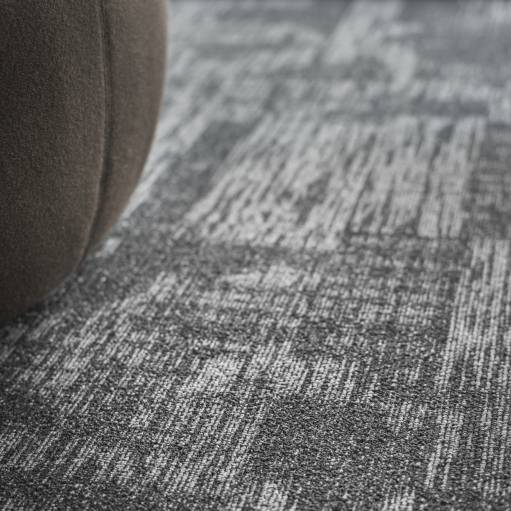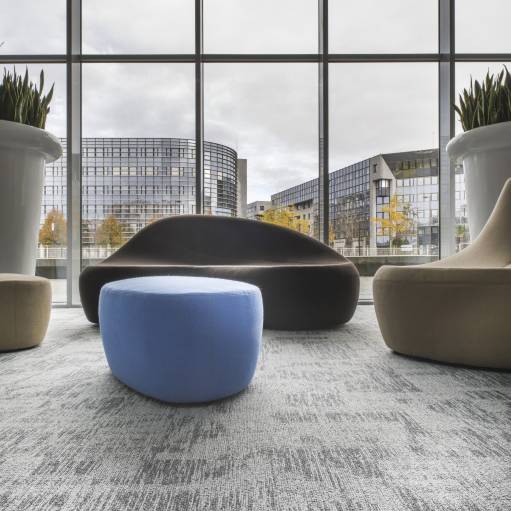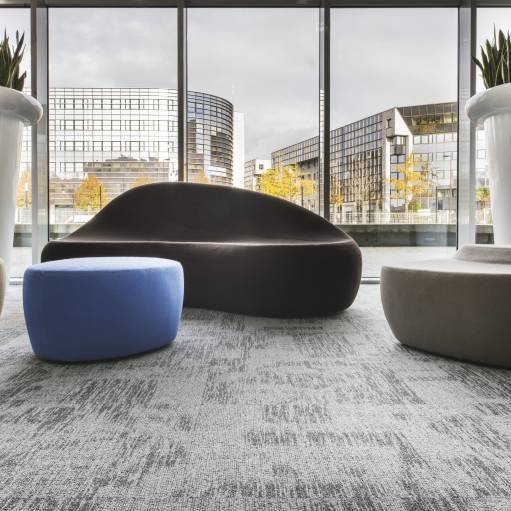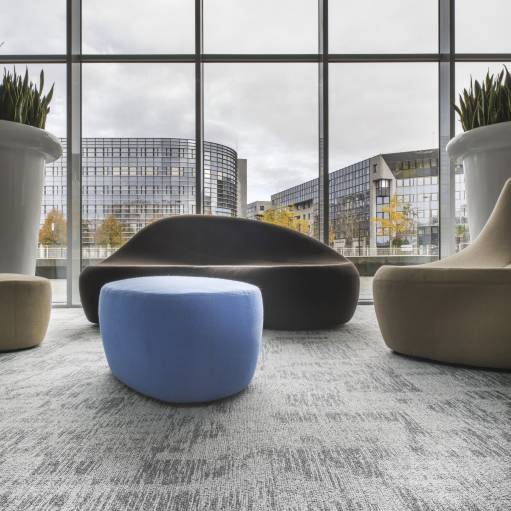 Urban influences with a city spirit
Brooklyn Sonic Confort brings a hint of character to professional settings! With its 9 natural and warm colours, this structured tile adorns professional settings with a city-like feel. Boasting effects that create movement, Brooklyn Sonic Confort is a tile loaded with personality, to be combined with Metropolitan Avenue and other products within the District range (Odeon Sonic Confort and Soho Sonic Confort).

Brooklyn Sonic Confort belongs to the Metropolitan range under the "District" concept, made up of three designs that create a tone-on-tone play on materials to provide more depth to offices. This tile has suitable technical characteristics for meeting workspace requirements: 100% solution-dyed polyamide composition (easy to clean, colours resist to discolouration) and Sonic Confort backing upon request. In addition, Brooklyn Sonic Confort is EPD-certified (Environmental Product Declaration).




Customise laying
2. Drag the tiles into the configuration tool
Fill
fill all with selected colour
Technical details
Features
Composition
100% solution dyed nylon
Structure
Carpet in tiles, Cross-Over Loop pile
Total weight (g/m²) - NF ISO 8543
4855 g/m²
Tightening - NF ISO 1763
39
Impact noise insulation
ΔLw 31 dB
Airborne noise absorption
αω 0.30
Antistatic velvet
2kV



Customisation
From an idea to completion in a single step
Choose Balsan's personalisation option and carpet your space a thoroughly different way.

Collections
Because there is a story behind every product, Balsan invites you to explore the collections.