LES BEST DESIGN 2 Collection
Casual In favour of stripes
A striped carpet for areas with heavy footfall, perfect for hotel corridors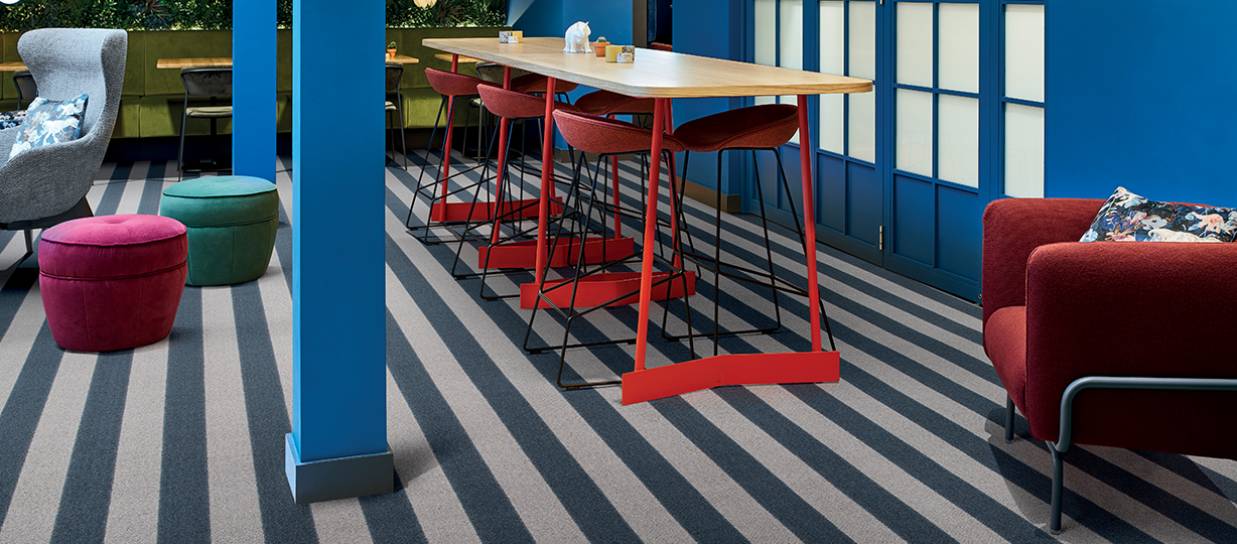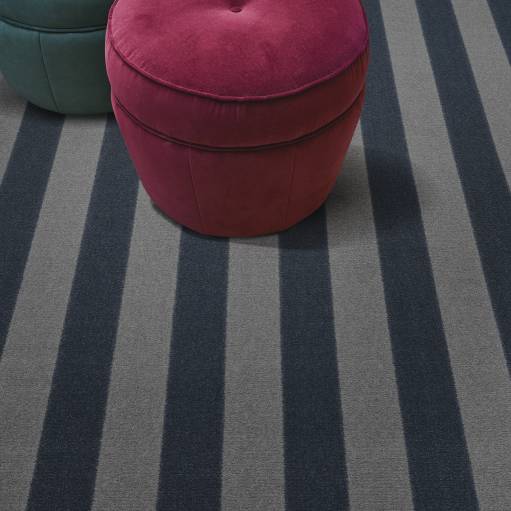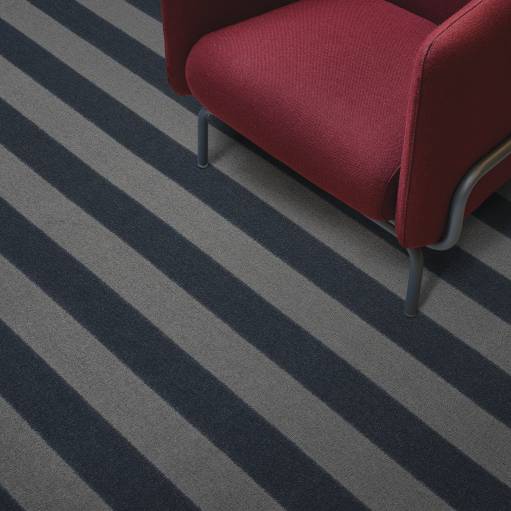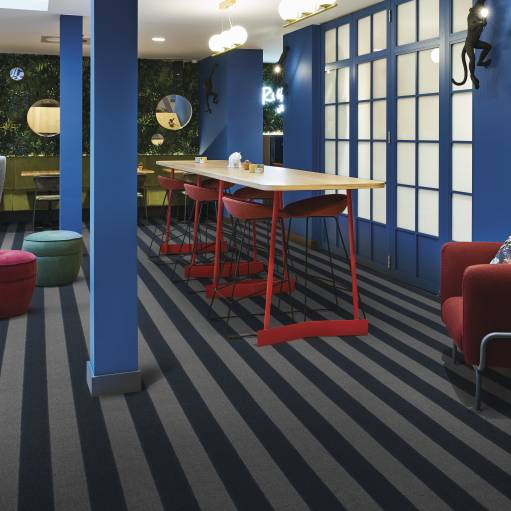 A striped carpet for areas with heavy footfall, perfect for hotel corridors
Take a super-close up of the impeccable stripes of a stylish gentleman's suit. They appear in broad strips, like those which decorate the chic beach huts on Dinard beach. The impression they create on Casual, a carpet for areas with heavy footfall, is that of character - one that is both assertive and always in vogue.
The two colour combinations on offer bring to mind the comfort and colours of tweed, that most British of styles. In both colourways, the striped carpet Casual lengthens the perspective and traces a path that complements any signage displayed to orient guests. Designed to meet the needs of hotel interiors, this hard-wearing product, which withstands heavy traffic, makes for an ideal hotel corridor carpet (U3SP3E1C0 classification).
Technical details
Features
Structure
Tufted carpet, printed Saxony
Total weight (g/m²) - NF ISO 8543
2285 g/m²
Tightening - NF ISO 1763
47
Impact noise insulation
ΔLw 30 dB
Airborne noise absorption
αω 0.25
Antistatic velvet
2kV
Thermal resistance
< 0,15 m² C°/W
Design repeat : Width x Height (cm)
16,5 x 0



Customisation
From an idea to completion in a single step
Choose Balsan's personalisation option and carpet your space a thoroughly different way.

Collections
Because there is a story behind every product, Balsan invites you to explore the collections.