Searching for new horizons…
Imbued with character, the Landscape collection is the perfect demonstration of colour contrasts, assembling natural tones and energising hues. Indulge in these seemingly disconnected combinations…
Landscape is an exclusive textile tile collection, made of 100% polyamide. Inspired by varying forms of minerals, 3 textures and 3 material effects were born, specially aimed at the most prestigious areas. The foundation of this collection provides a great number of workspace possibilities, all focusing on serenity.

The Landscape collection is available - upon request - with a Sonic Confort recycled felt backing, for optimal acoustics. This Sonic Confort backing can be ordered for special manufacture and under certain conditions (please consult us). It is made of 70% recycled polyester (post-consumer recycling of food industry plastic bottles), making it acoustically optimal.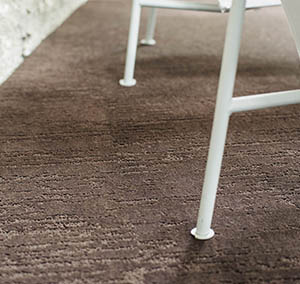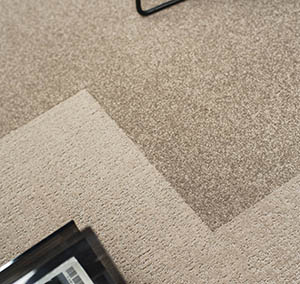 The Landscape collection, made up of 3 patterns, is available in a palette of 18 natural gradient colours (warm and cool greys, beige, sand, teak) brightened up with livelier colours  (firefly green, deep blue, theatre red). Give in to Canyon, a multi-directional mineral-like pattern. Yield to the charm of Groove, an uneven directional pattern made up of several more or less intense effects. Lastly, succumb to Rift, an all-over refined pattern, inspired by embossed concrete eroded over time.

Creative associations are highly recommended with the Boléro tiles, to mark out walking areas or signs. Ideal for atmospheres high in character.

Customisation
From an idea to completion in a single step
Choose Balsan's personalisation option and carpet your space a thoroughly different way.

Collections
Because there is a story behind every product, Balsan invites you to explore the collections.