Available for customisation only and designed especially for offices and hotels, the Carré Design bespoke collection by Balsan gives free rein to your composition talents.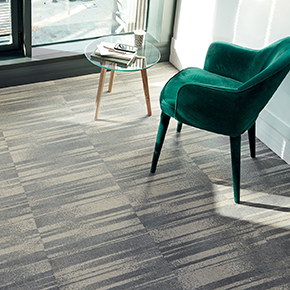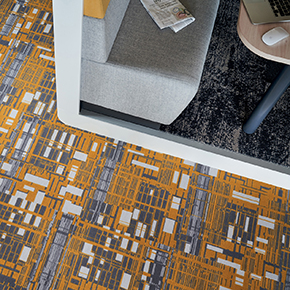 Amazonian feel or urban jungle, blue lagoon or modern art, strict symmetry or patchwork... You choose from over 100 tile designs organised into 7 themes, with a choice of 160 COLOR SPIRIT shades. You can also decide between an ultra-tight 100% polyamide pile structure that brings out the colours, or a loop pile carpet made from regenerated Econyl® fibres for an emphatically textile look. You can also improve the soundproofing of your open-plan offices or hotel rooms with our Sonic Confort option.
So, from 800 m2, it's up to you to experiment and customise your carpet so that we can create your exclusive Carré Design textile tiles in the theme that inspires you for your interiors.
With Dynamic, break with established lines, invent new paths and give movement to your flooring by opting for an ultra-graphic feel.
Easy is a simple and effective foolproof option you can trust. Its semi-plain designs suit any ambience and add a textile touch inspired by classic furniture.
The linear patterns of Mythic express all the energy of the Earth and its elusive elements. Unleash these raw telluric forces into your urban and civilised daily life.
With Origine, nature is welcoming and soothing. Trees, leaves and branches adorn your decor to create an auspicious oasis in the heart of your interiors.
Stripe reinvents the timeless stripe that can be all about continuity or fragmentation, chopped or textured, telling a unique story with every step.
Dare a change of scenery with Terres Inconnues, whose original designs, full of humanity, do more than just decorate; they take you on a journey, inspire dreams and fire your imagination.
Return to the city with Urban, which pays homage to the vitality of buzzing metropolises with their constant movement, connections, exchanges and atmospheres, from early morning runs to the seedy lights of the night.
Create your customised carpet! Each of these themes comes in three different patterns, which can be created in the colour composition of your choice. It's your imagination, squared! Try it out now with Design Studio, our graphic simulator!
THE RULES OF THE GAME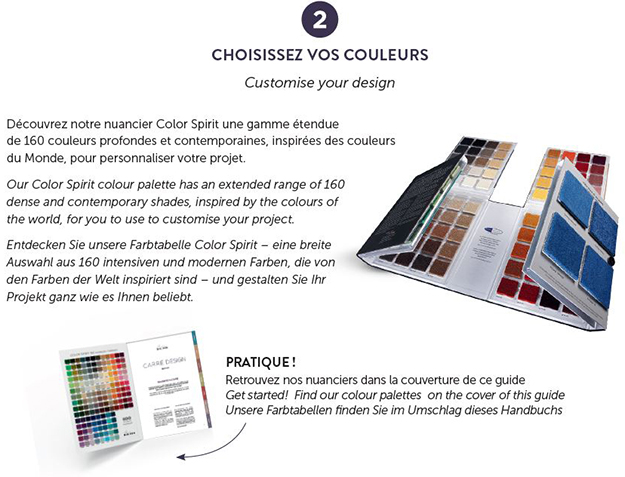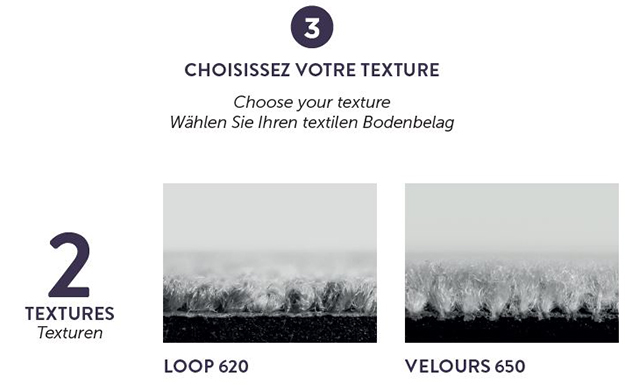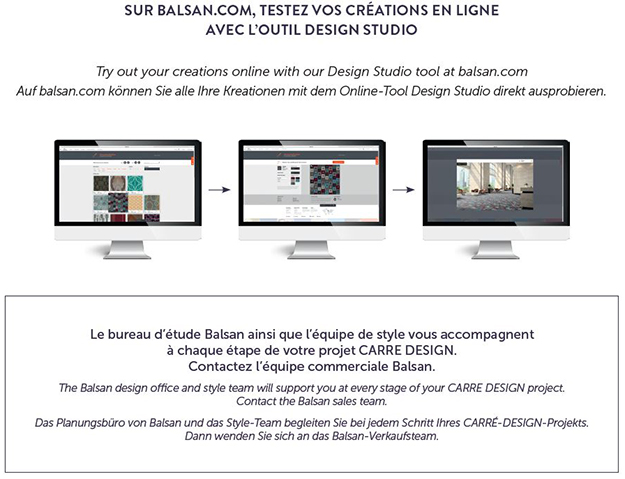 Customisation
From an idea to completion in a single step
Choose Balsan's personalisation option and carpet your space a thoroughly different way.

Collections
Because there is a story behind every product, Balsan invites you to explore the collections.