Dare Your Dreams Collection - Saino No. 8
Encounters in the Land of the Rising Sun!
For its 8th opus, Balsan asked students from Tokyo's Tama Art University to come up with a printed carpet flooring design for the hotel sector… 
Japanese art has always fascinated Westerners. These days, traditional techniques are being combined with state-of-the-art technology; the style drawn from Japanese culture has become more refined to retain subtlety and simplicity, a keen sense of colour, softness and poetry. The result is the Saino No. 8 carpets, modern flooring featuring a distinctive design with a seriously on-trend Japanese feel.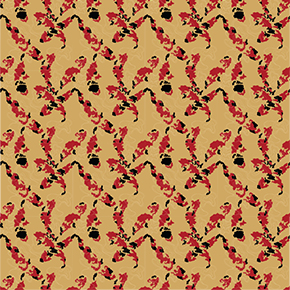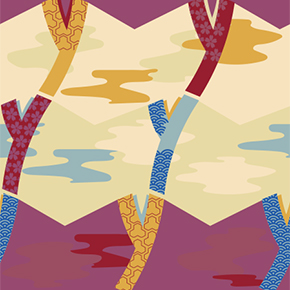 In order to design quality carpet with contemporary, Japanese-inspired patterns that break away from convention, Tokyo's Tama Art University students threw themselves into their research and came up with a fresh twist on Japan's artistic heritage. The communion between nature and humans is a recurring theme in Japanese culture. As a result, Japan is full of gardens where plants, water and stone are given pride of place. This joint project by Balsan and the design school resulted in the bold Sango design, in which a stylised Japanese carp brings movement and elegance to various carpets for hotels (entrance hall, bedroom carpet, corridors, reception area, etc). Kotono warms up spaces that have a cold feel with a refined, graphic pattern in a winter camelia shade. And if you love Japanese calligraphy, the Yuuka and Runa patterns astonish with the ephemerality of their curving lines.
Browse our  Dare Your Dreams No. 8 booklet - Saino and discover the young designers' creations, all of which will help you create soothing hotel interiors that invite serenity and reverie. Create your own custom carpet design in our Design Studio for orders of 100 m² or more. Our design experts are on hand to support you through your custom-made broadloom carpet projects.

Customisation
From an idea to completion in a single step
Choose Balsan's personalisation option and carpet your space a thoroughly different way.

Collections
Because there is a story behind every product, Balsan invites you to explore the collections.