Dare Your Dreams Collection - Talents N°9
A creative fusion – carpet designs that are free from preconceptions and the binds of tradition 
Singapore, Asia's city of lights, sparked the curiosity of Stéphanie Bourgeois, Balsan's director of style and creation. This artistic metropolis with a thousand different facets has never ceased to reinvent itself. It achieves a fertile alchemy between its colonial past, its sense of modernity and multicultural influences. A creative mix that can only stimulate the imagination of young talents.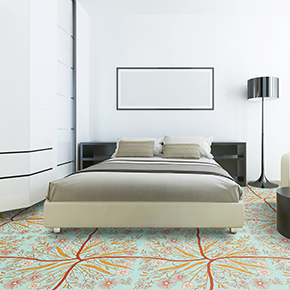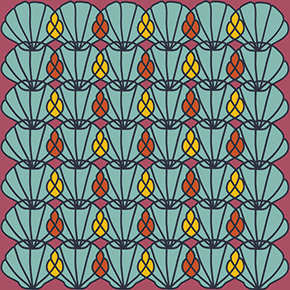 To create "Talents 9", our booklet of designer carpets with Singapore's young designers, Stéphanie Bourgeois turned to Profloorz (profloorz.asia), our partner in the Asian market and one of the leading players in Singapore's carpet industry. Thanks to Profloorz, our Green Spirit environmental philosophy and the elegance "à la française" of our designer broadloom carpets, our collections have won over the architects, decorators and designers of Singaporean living spaces. Profloorz employees were enthusiastic about this original project. They contacted Singapore's Lasalle College of the Arts, which was founded in 1984, and has become one of the most important arts schools in Asia. Ahead of the game when it comes to contemporary art and design teaching, this school attracts young talents from all over Asia and beyond.
Their students' work reflects the individuality of this multicultural city-state, a real hub of contemporary innovation. In their modern carpet designs, they throw away the rulebook, freeing themselves from the confines of tradition. They draw inspiration from the here-and-now and expand upon it: traffic speeding along Singapore's roads by night, water in a swimming pool, shattered glass, heart beats, and more. Universal themes, expressed in the universal languages of graphic design.
The results are real gems... See for yourself!

Customisation
From an idea to completion in a single step
Choose Balsan's personalisation option and carpet your space a thoroughly different way.

Collections
Because there is a story behind every product, Balsan invites you to explore the collections.