WHEN A CARPET IS NOT A CARPET...
With the Rug Edition collection, Balsan is developing a new, 100% made-in-France offer, adapting its excellence and scientific know-how of colour used for carpets to a collection of rugs. A whole range to offer the comfort and warmth of textiles while also breaking up the uniform aspect of a parquet, tiled, LVT and even carpeted floor.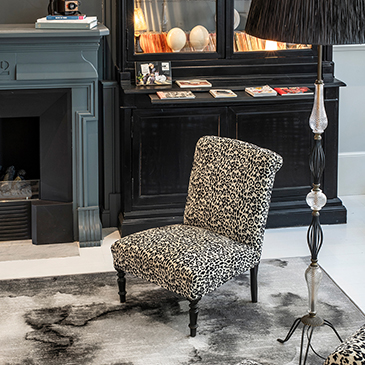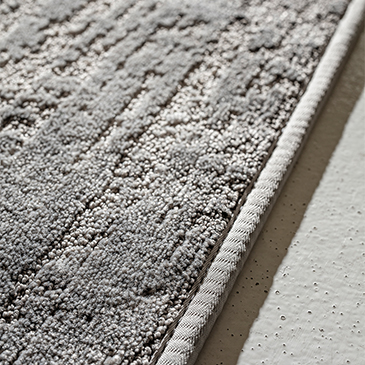 60 carpet designs immediately available
Balsan has long offered carpet designs in rug form, but only as a special order. The Rug Edition collection has 60 models, available within 10 to 12 days, in the format of your choosing: rectangular, square or circular (4 x 6 m maximum size). Depending on the model, you can also choose the finish to match your desired effect: a braid finish emphasises the edging by using a different colour; an overlock provides a subtle tone-on-tone finish; a rolled edge uses the same material on the edge as on the surface. Lastly, these rugs are fitted with a non-slip underlay, thus providing adherence to any type of flooring without marking it.
When a carpet is not a carpet...
Fifteen types of Balsan carpets have been selected to compose this eclectic collection, from the looped wool of So Wool, and the opulent pile of Oh la la, Feelings and Grand Palais, to the plant-based purity of Sisal. In all, the collection has around ten plain rugs, which stand out for their feel and appearance, varying in thickness, softness and glossiness, and of course for the colour palette.  Certain patterns, such as some from the Recreative, Unique Territoire and Vision of Elegance collections, have also been selected to bring a designer touch to this concept dominated by elegant colours.
Four colourful ambiances
The Edition collection comes in four colour families, each one corresponding to the ambiance it creates, like the harmony of colours in a painter's palette:
- Sunset offers warm, even spicy colours to assert a presence and attract attention
- Abyss plays on the freshness of blues, whether icy, faded or celestial 
- Sands blends harmoniously with natural hues and raw materials, offering a reassuring cocoon atmosphere
- Graphit seeks the ultimate elegance of black and white, with all the variations of grey that separate these two extremes
The best in durability for our rugs
The Rug Edition collection is intended for high-traffic areas, such as hotels, offices, shops and department stores. Among the essential criteria that characterise all the rugs in the collection is the high quality of the materials, the production and the finishes, along with very high wear-resistance, ensuring excellent durability. Each rug is designed to withstand intensive foot traffic without losing its shine. The Jakarta models (Curry, Sari, Kapur et Fakir) have even been designed in materials suited to the outdoors, to use on a patio or around a swimming pool in summer.

Customisation
From an idea to completion in a single step
Choose Balsan's personalisation option and carpet your space a thoroughly different way.

Collections
Because there is a story behind every product, Balsan invites you to explore the collections.