SPACE TO LAND - MACRO MICRO collection
Creation starts with vision.
As everything is a matter of opinion, the Macro Micro collection plays on 3 different perspectives to create floor coverings that complete each other in a contemporary form of harmony.
Aimed at highly stylish areas, this collection offers the "Space to Land" concept. These two elements are the result of a play of perspective, creating different structure levels.
Macro Micro also encompasses an environmentally-friendly collection coupled with a range that is extremely easy to clean. Made up of 100% solution-dyed recycled Econyl thread (50% post-consumer + 50% pre-consumer), Space to Land is highly resistant to discolouration. An acoustic recycled Sonic Confort backing, made with thread manufactured using recycled plastic bottles, is also available upon request.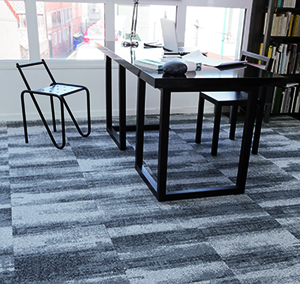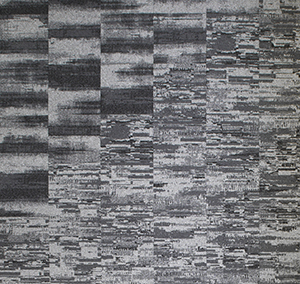 As discovered during Domotex 2016, Macro Micro is a collection based on a variation in standpoints. From way up there, the world is an impressionist's canvas, a dream waiting to happen. From a little closer, the eye invents new points of reference. From even closer, tiny details make it even more magical. This is what Balsan wanted to convey in this new and stylish textile tile collection.
Thanks to sophisticated technology known as Color Point, Macro Micro adopts numerous creative combinations. As its first stylistic exercise, Space to Land bases itself on three patterns: Scope, a view from space that brings everything essential to the forefront; Vision, endless landscapes that were zoomed in on to get an idea of their contours; Zoom, an artistic Macro dimension. Space to Land therefore encompasses 10 creative suggestions with its 3 patterns and 3 shades of grey. Zoom HD is the fourth complementary item: an embroidered and textured tile with an added colourful accent, to be combined with Scope, Vision and Zoom. With Macro Micro, creation starts with vision!

Customisation
From an idea to completion in a single step
Choose Balsan's personalisation option and carpet your space a thoroughly different way.

Collections
Because there is a story behind every product, Balsan invites you to explore the collections.