Place:
31, rue du Rouet 13006 MARSEILLE, FRANCE.
> Visit the hotel website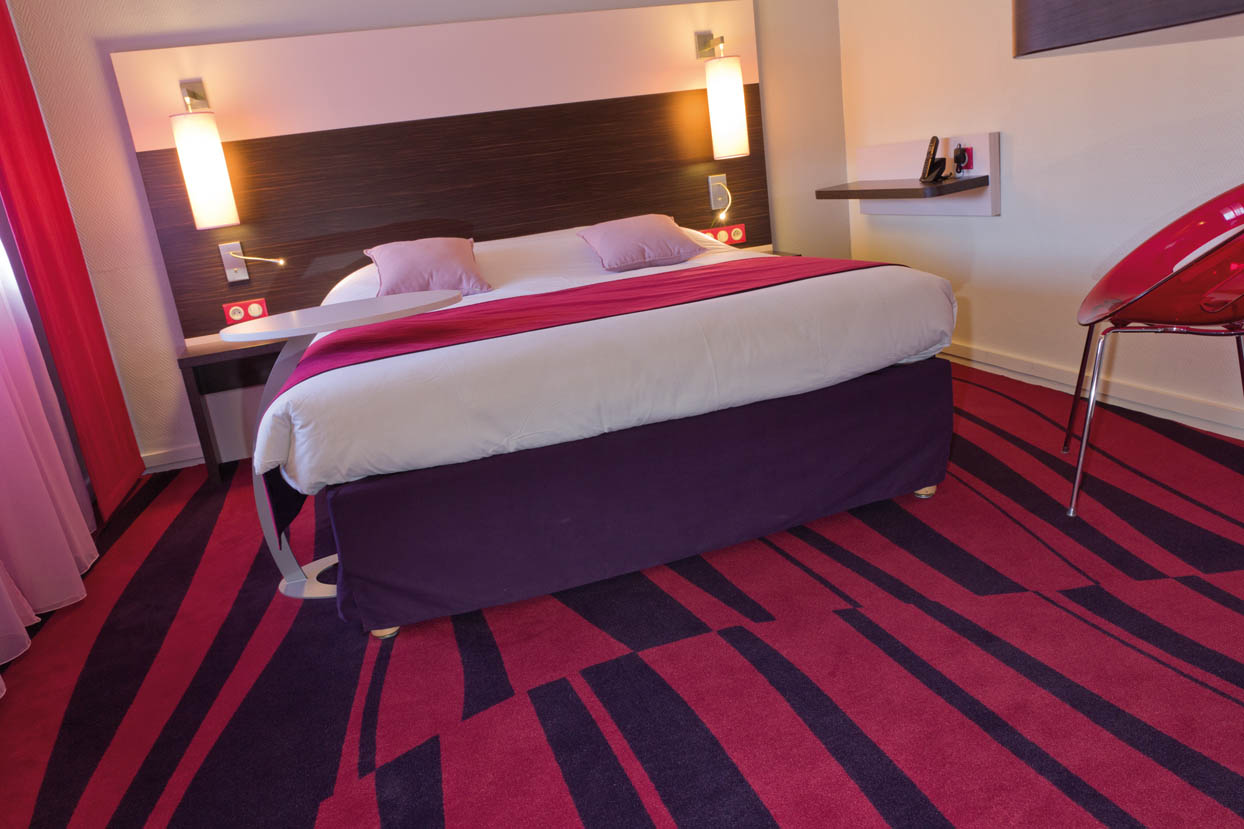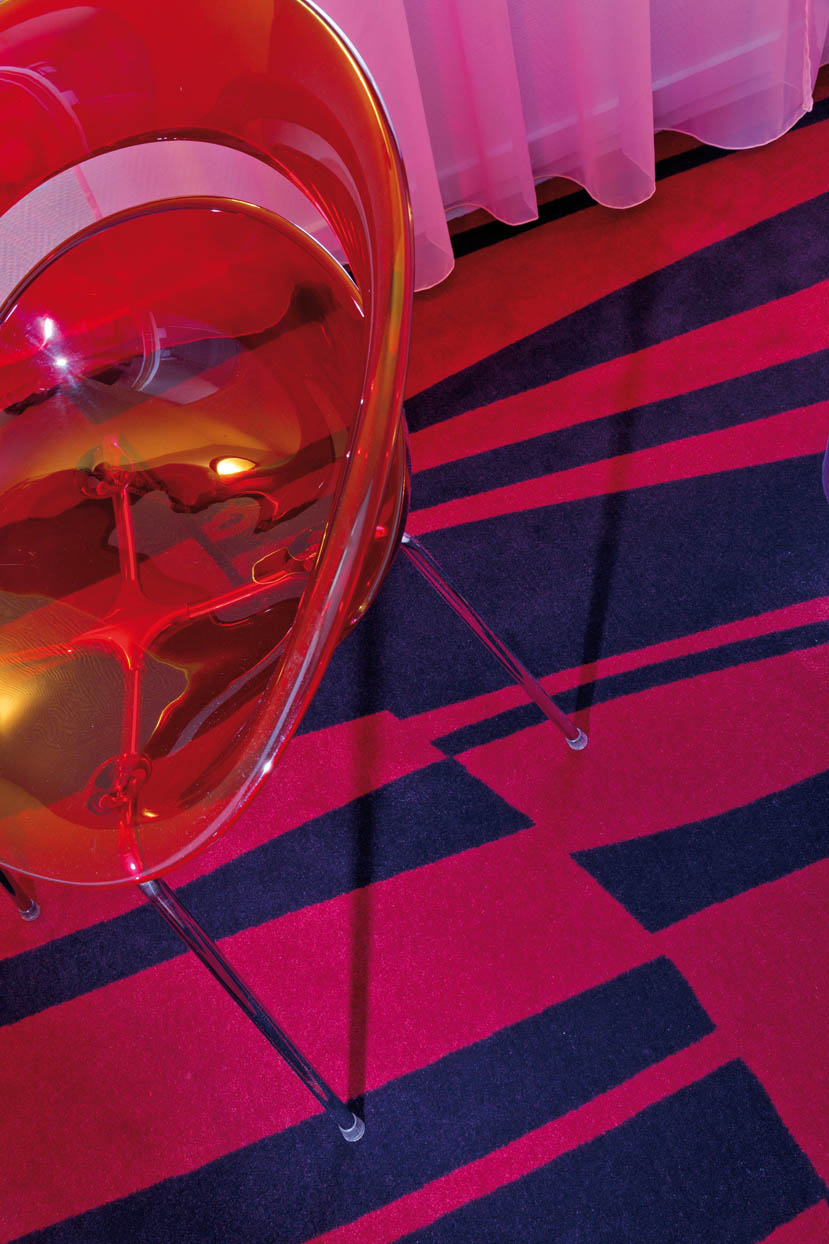 Context:
Hotel located in the town centre near Notre-Dame de la Garde, the Old Port, Abbaye de Saint-Victor, the Roman Docks Museum, and Parc Borély,
Architecturally uninteresting functional building,
Hotel based on economical design,
The chain wishes to have unique hotels partaking in a common philosophy,
Strong identity needed so as to be recognisable and stand out from competing local hotels,
Rooms combining colour, design, comfort, and character,
Warm and colourful circulation areas and communal spaces,
Original patterns with a Southern touch.
Balsan recommend's:
Choice of patterns from among the 120 available in the Duo concept: striking designs creating a refined decor,
Choice of colours from among the 120 available in the Duo concept: delimiting the spaces and giving them character,
Made-to-measure carpet that is easy and quick to create,
A comfortable and good-quality carpet contributing to the overall level of comfort.
Décoration :
Relooking Deco