Place:
73440 VAL THORENS - FRANCE.
> Visit the hotel website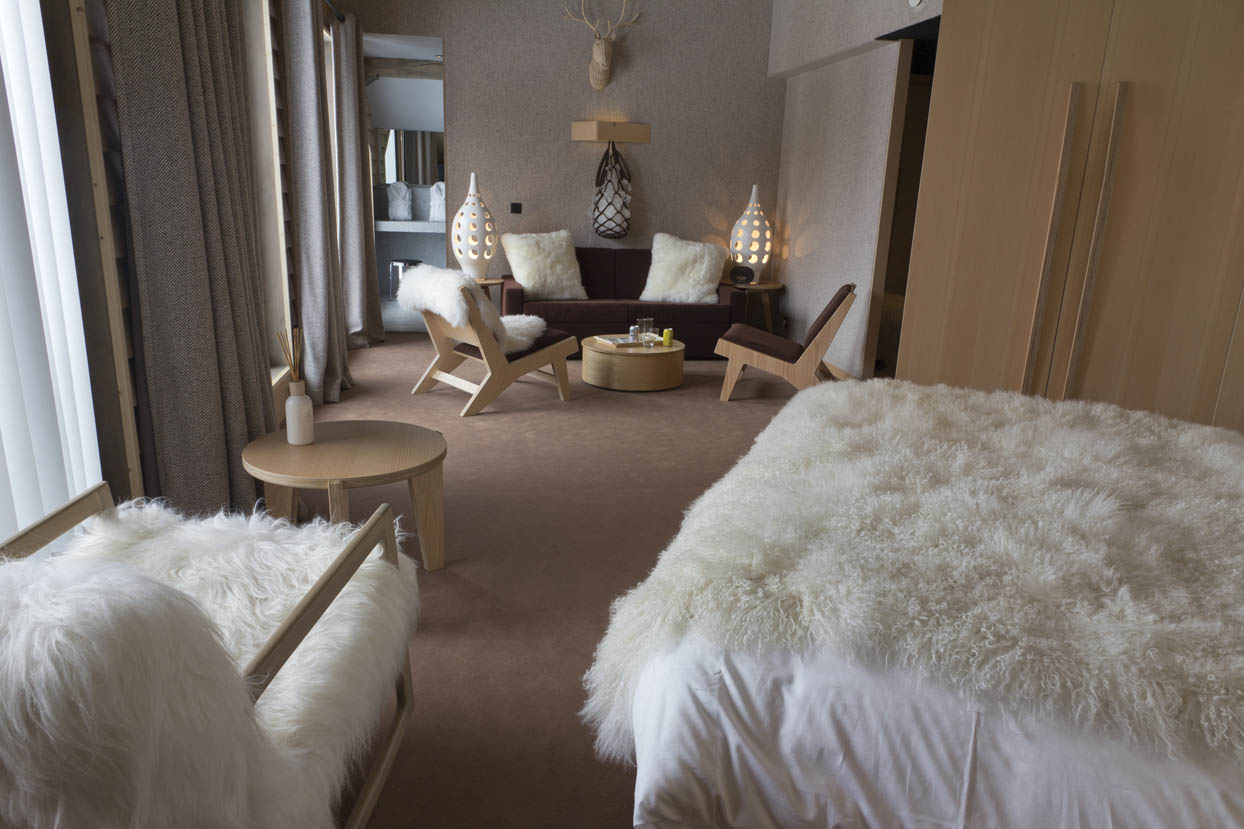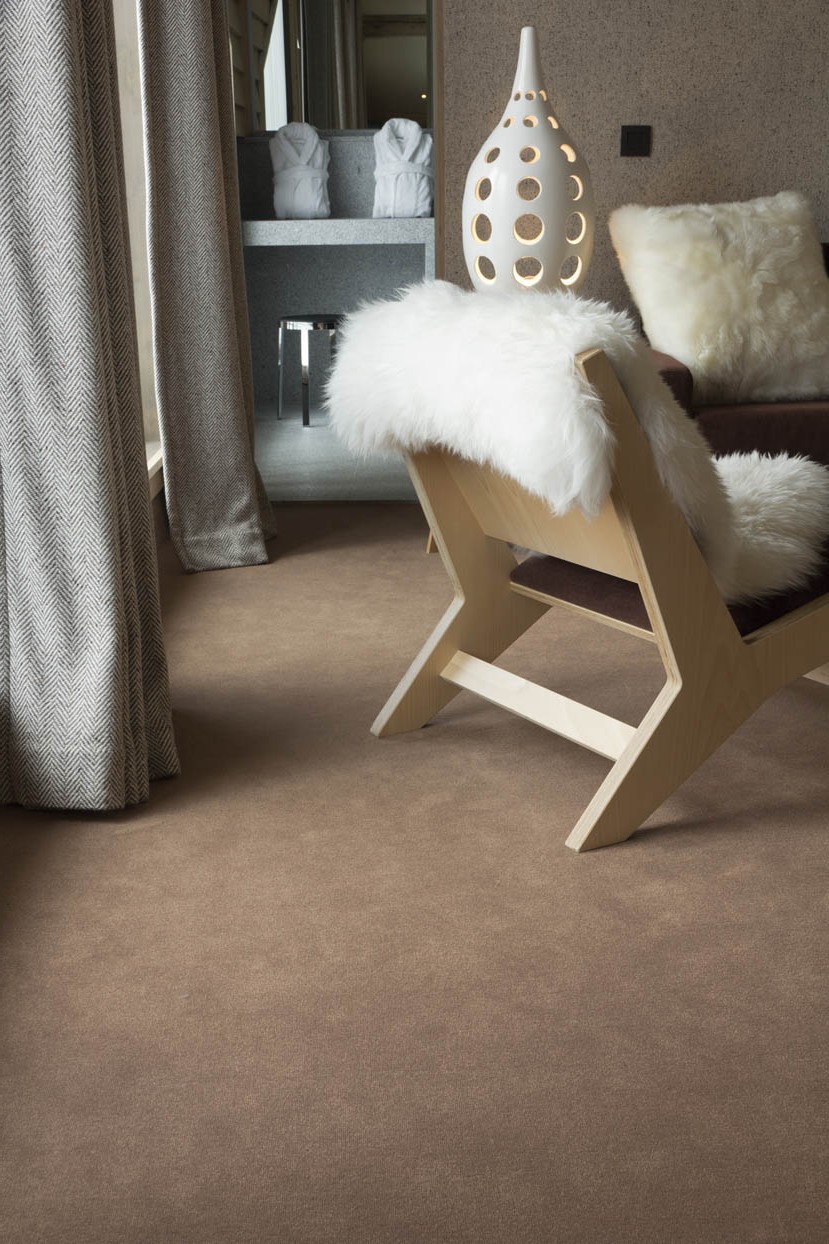 Context:
"Tell me a story I can read with my eyes", a dreamy decor based on wood and matter,
An area that goes beyond classical decorative codes, an enveloping wooden structure, a reminder of tumbling contour lines on steep slopes,
Conjuring up the idea of skis and sledges, slides and slopes,
A limited colour range to spotlight shapes and design, a quest for understated yet rich materials and finishes,
A play of contrasts between the cold outside and the warmth inside.
Balsan recommend's:
Choice of a plain, neutral-coloured carpet in elegant harmony with the surrounding materials, which it enhances,
The comfort of a 1200 gr/m2 polyamide carpet,
Emphasis on the choice of a carpet treated against bacteria and dust mites.