Place:
173 avenue du petit port 73100 AIX-LES-BAINS, FRANCE.
> Visit the hotel website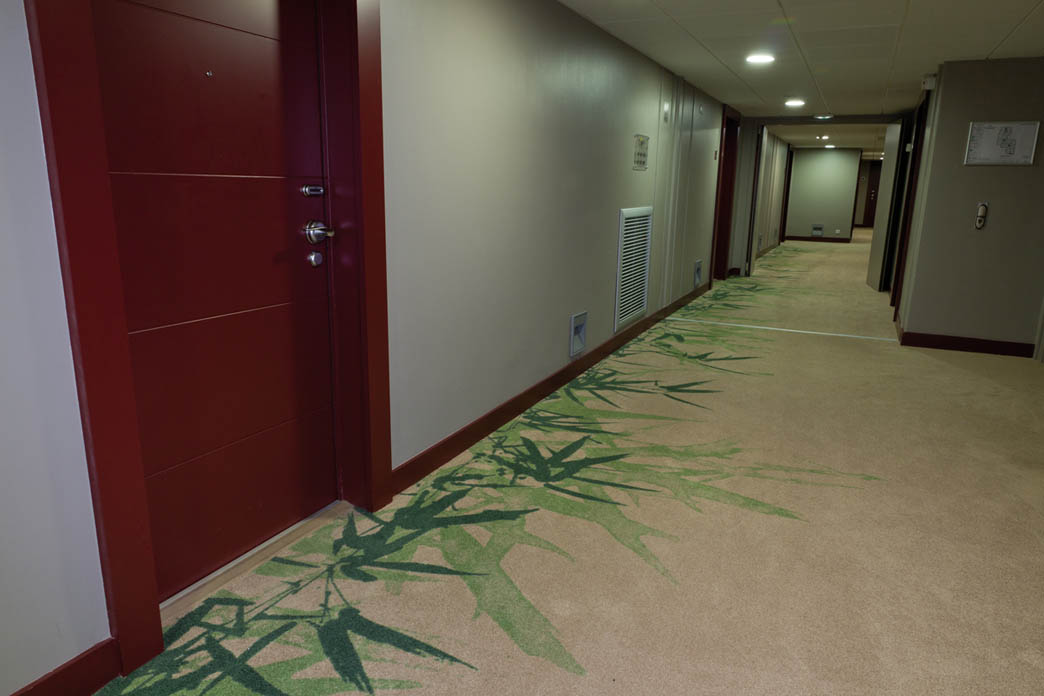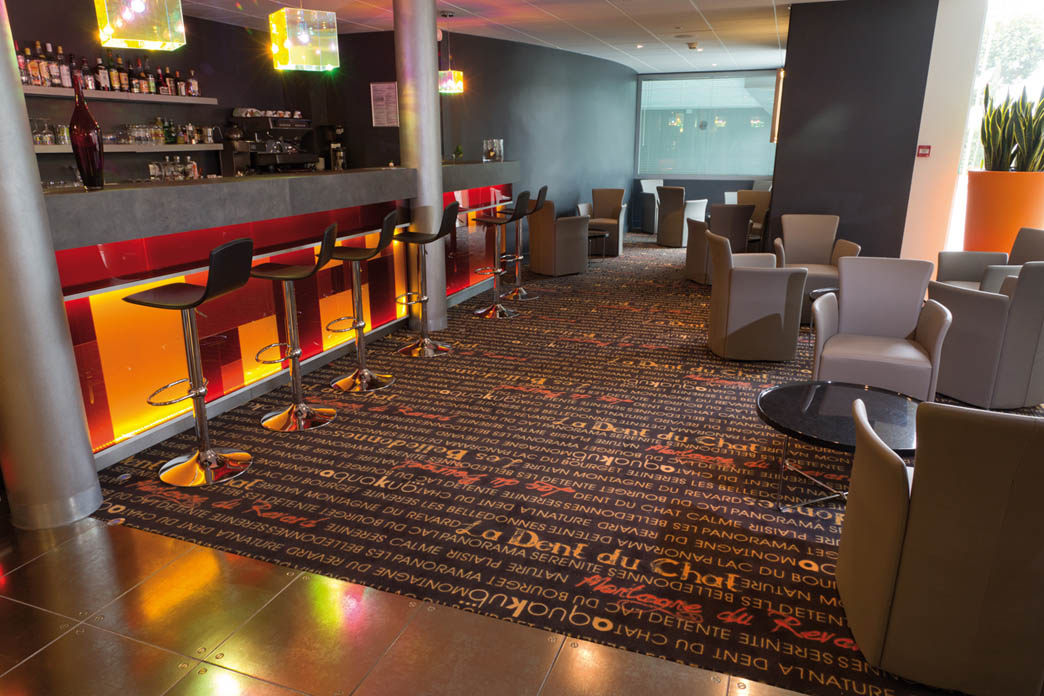 Context:
Construction of a hotel 200 metres from the Lac du Bourget,
Resolutely modern hotel combining wood and glass in a place associated with the glorious spa towns of yesteryear,
Extremely relaxed and natural ambience,
Reminders of nature and the aquatic environment with a suggestion of travels to distant lands,
Large rooms and U-shaped circulation areas.
Balsan recommend's:
Original use of a pattern from the standard collections for the rooms: sandy and watery green colours for a direct link with the environment of lakes and mountains,
Refined, calm pattern to dress the room and complement the furniture,
Pattern with average match rate to avoid excessive off-cuts,
Creation of a unique pattern for circulation areas using an eighteenth-century Chinese print, with particular attention to the transparency and lightness of the design,
Pattern only used on one side of the circulation areas to differentiate it from a standard pattern,
Crimped polyamide carpet to add to the subtle and refined feel.
Balsan Product(s):
TOP DESIGN 1100 - S6333, Noir Orange / TOP DESIGN SCENARIO - S6395, Bambou / TOP DESIGN SCENARIO - Flocon, Bambou.