Place:
8 Rue Saint Antoine 44190 CLISSON, FRANCE.
> Visit the hotel website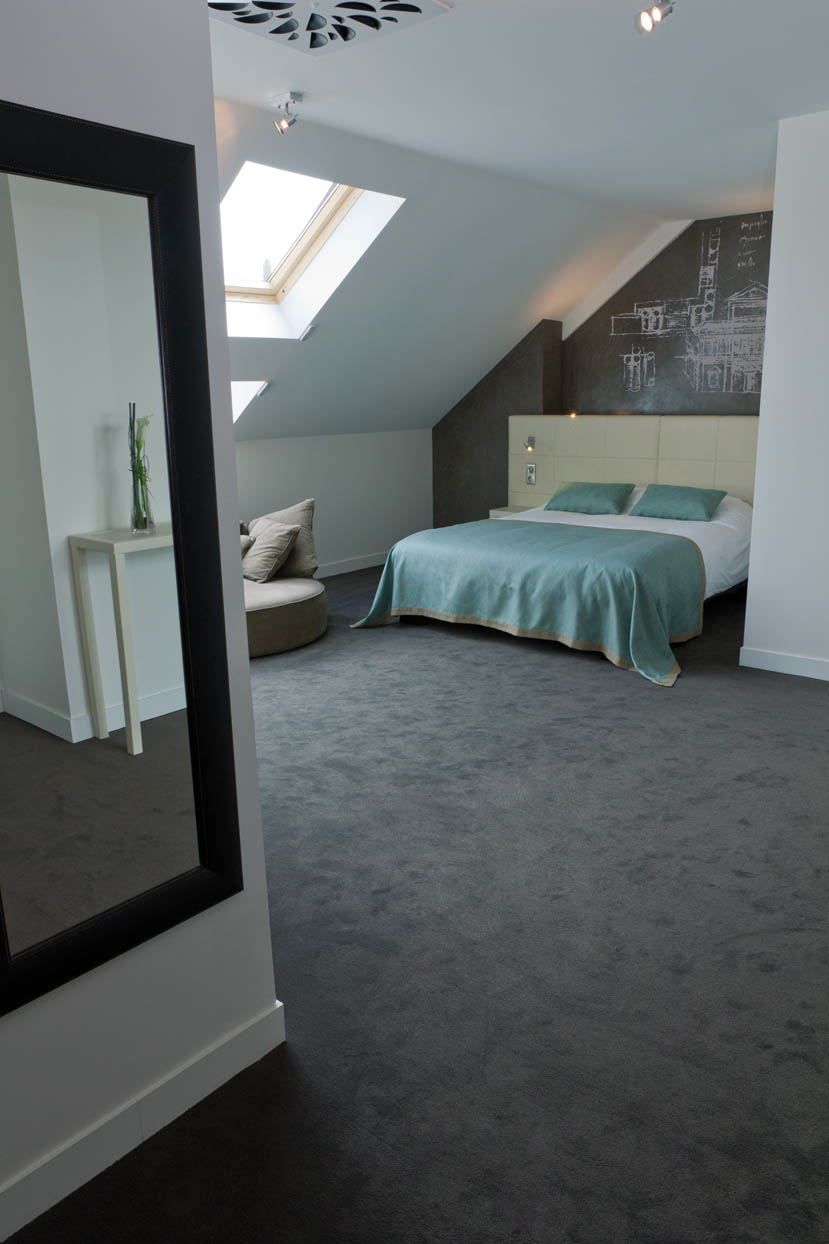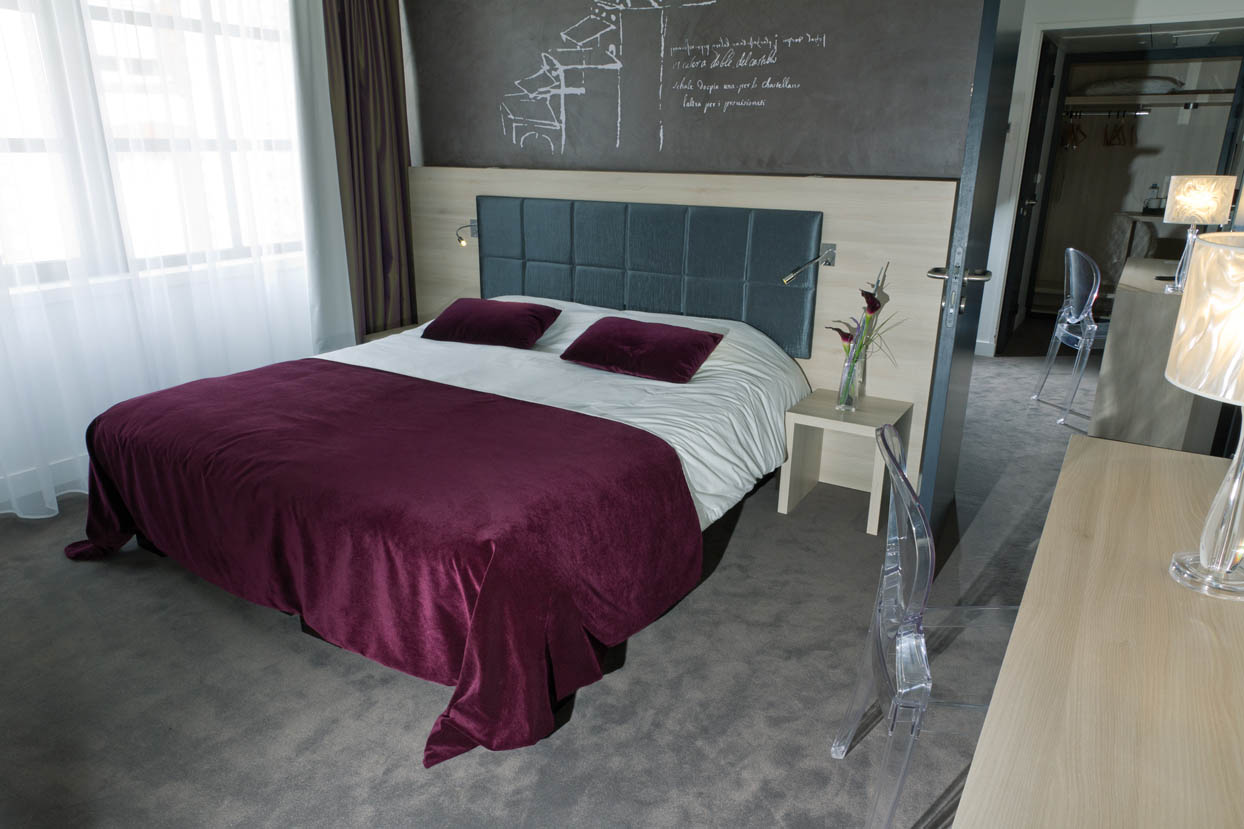 Context:
Recently built 43-room hotel,
A charming hotel with particular care paid to the site and the outside spaces,
A blend of design and history with reminders of the Italian-influenced past,
Bring the past back to life with a nod in the direction of Leonardo da Vinci, the most French of Italians,
Emphasise the use of noble materials by using a refined and subtle palette of colours,
Make each room a unique and relaxing place.
Balsan recommend's:
Use of a polyamide carpet looking like wool echoing the sophisticated textures of the other materials in the rooms,
Choice of colours from the 60 in the "Les Best III" collection,
Carpet in stock meeting supply deadlines,
Work to a tight budget without compromising the aesthetic quality,
Communal areas incorporate a small bespoke design, same quality carpet thanks to the Duo concept.
Decoration:
Christine Bonneau