Place:
2 place de la Comédie 33000 BORDEAUX, FRANCE.
> Visit the website of the theater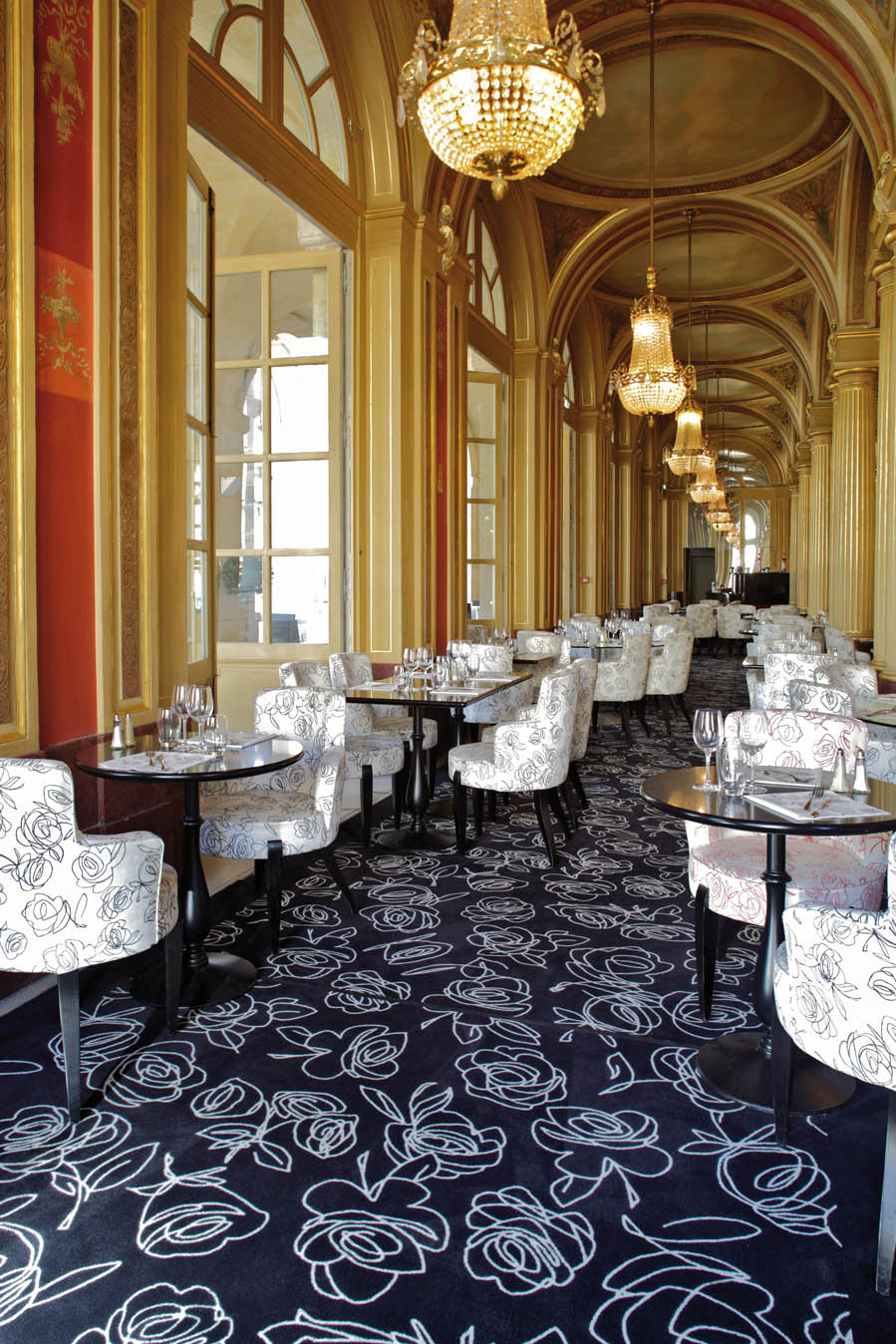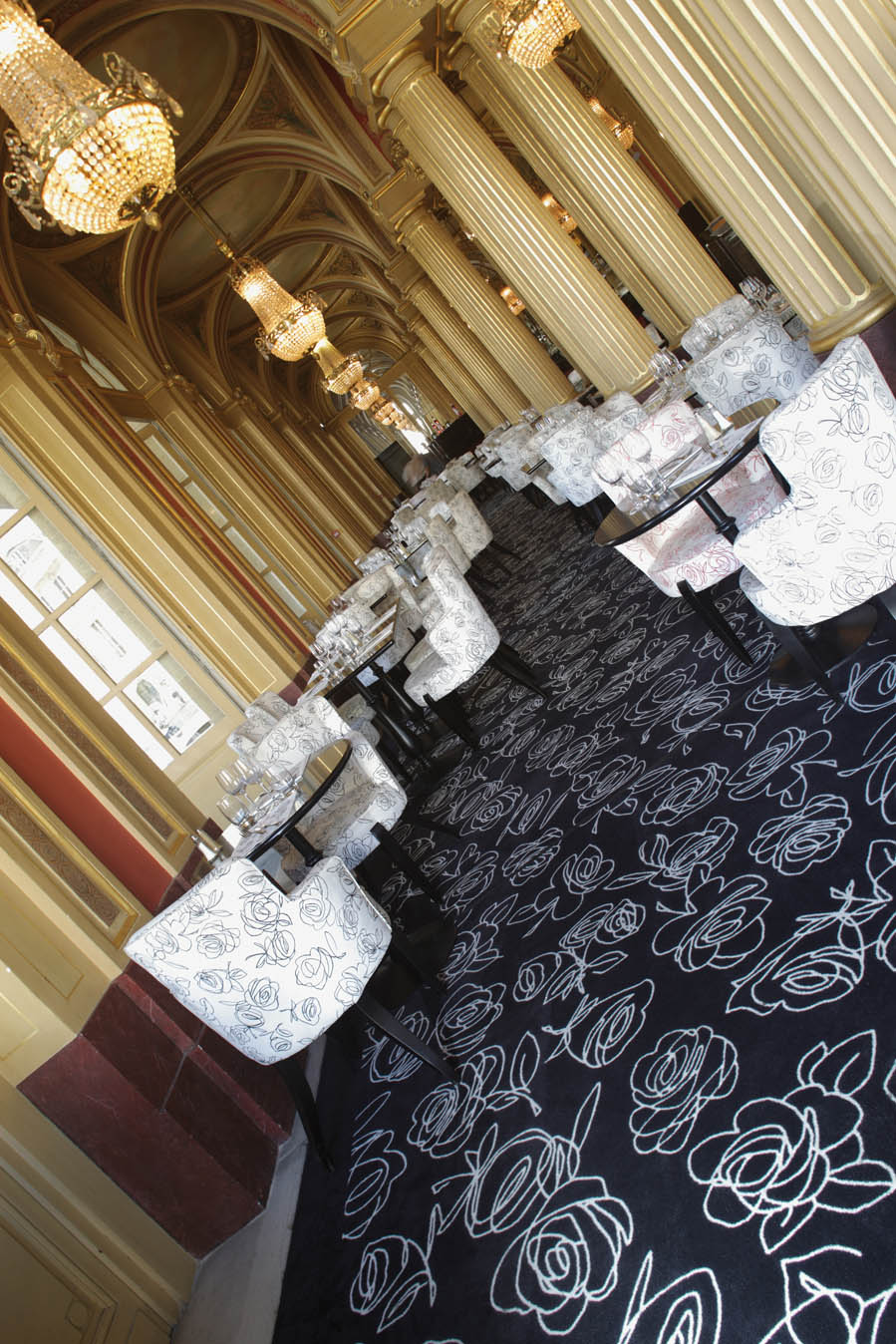 Context:
Grand Théâtre de Bordeaux,
Imposing eighteenth-century architecture,
Environment combining the historical and the modern,
Narrow but very high-ceilinged space,
Quick to install, easy to replace,
Carpets removed for cleaning and maintenance.
Balsan recommend's:
Graphic design based on choice of fabric to upholster the seats,
Authorisation obtained from the designer for exclusive right to reproduce the design of the flowers,
Scale of design altered to be suitable for using on the floor,
Black and white to bring out the colour of the stone and the gilt fluting,
A set of large interlocking carpets that appear to form a single unit.
Balsan Product(s):
TOP DESIGN 1100, carpet assembled, S5177 Ebène.