Galeo - Issy les Moulineaux
Place:
Angle Camille Desmoulins, Boulevard Galieni 92130 ISSY LES MOULINEAUX, FRANCE.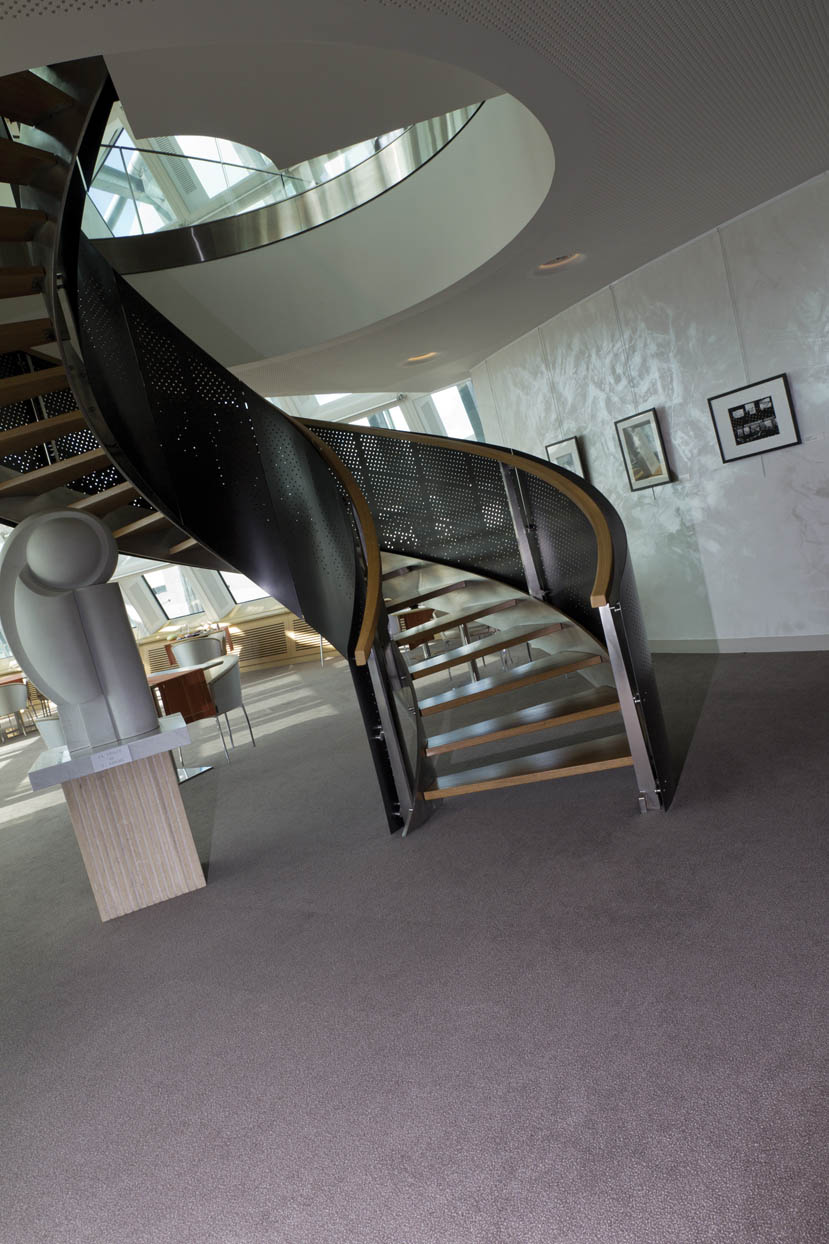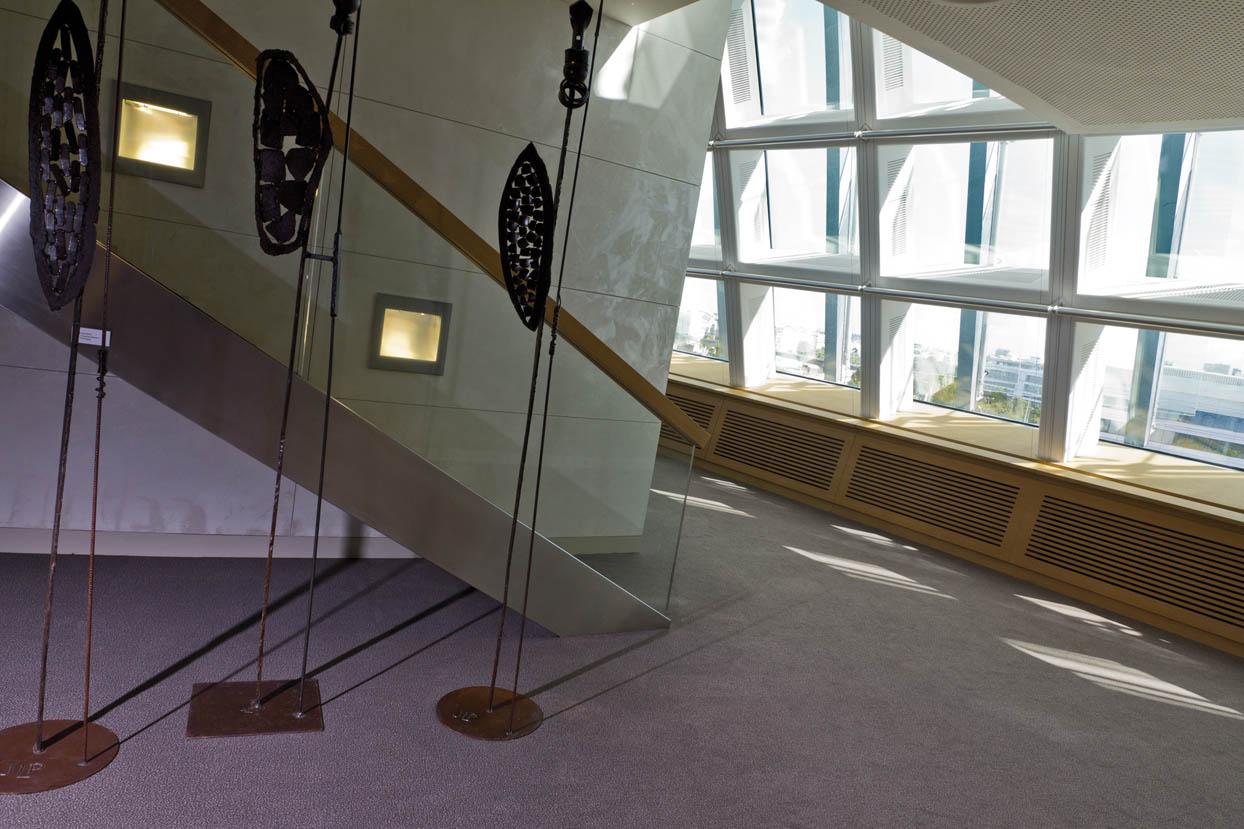 Context:
3 buildings comprising a mix of offices and shared restaurant. The Galéo building is the headquarters of Bouygues Immobilier,
An urban set of buildings with contrasting and surprising architectural elements. 700 scales of printed glass create a double skin which takes on the geometry of a pebble and contributes to the interior climatic, phonic and light comfort,
Total surface area of the site: 21 700 m²,
HQE building: use of materials that meet the targets established by the HQE initiative (High Environmental Quality).
Balsan recommend's:
For passageway areas, a durable carpeting solution that is comfortable to walk on,
Carpet with a lined, structured effect to bring dynamism to the surroundings,
Dark, warm colour that catches the light for better wear in high-traffic areas,
Choice of a durable and economical product that enables a pleasant acoustic environment,
Carpets in stock to meet deadlines and supply demands.
Decoration: Architect: Atelier Christian de Portzamparc..