Place:
ul, Piastowska 160, 80-358 Gdansk - POLSKA.
> Visit the hotel website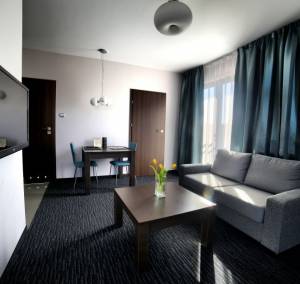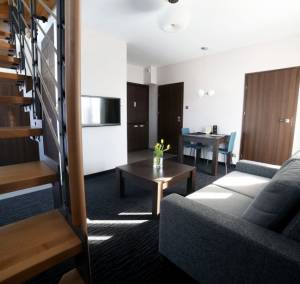 Context:
A modern and furnished facility, offering high standard accommodation,
Located right by a long, sandy beach, close to both the Gdansk Old Town and the Sopot pier,
195 spacious and comfortable rooms, all with fully-equipped kitchenettes, as well as premium rooms with converted mezzanines.
Balsan recommend's:
Upgrade – a very solid and resistant product, yet elegant and comfortable underfoot,
A tile product for quick and easy installation, and partial replacement if necessary,
A darker colour in well-lit rooms; a brighter colour in corridors and stairs where there is less direct natural light.