Hôtel du Gouverneur, France
Place:
Château du Breuil, Lieu dit Le Breuil, 01390 Monthieux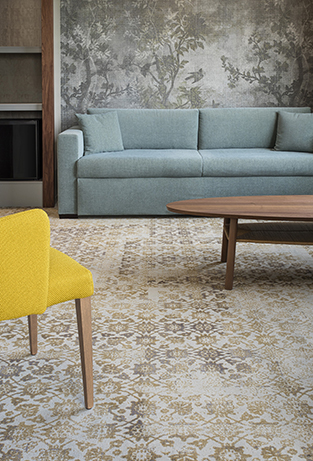 Context:
Best Western hotel built in the outbuildings of a castle dating from the Middle Ages.
Luxurious and calm surroundings
The hotel has its own golf course.
Renovation of Best Western suites
 Balsan's solutions:
Bespoke carpet for the hotel's suites
Sunlight colour palette with a DUO 4 design
Colour matched to the rooms' wallpaper
Gradient effect to complement the authenticity of the buildings.
                    Balsan products :
              Duo 4 - Color bank Sunlight
 
         Designer:
                Colette De Jong 
                                      91 chemin des Eglantines - 69440  Taluyers - FRANCE