Place:
96 route de Buchel 57100 THIONVILLE, FRANCE.
> Visit the hotel website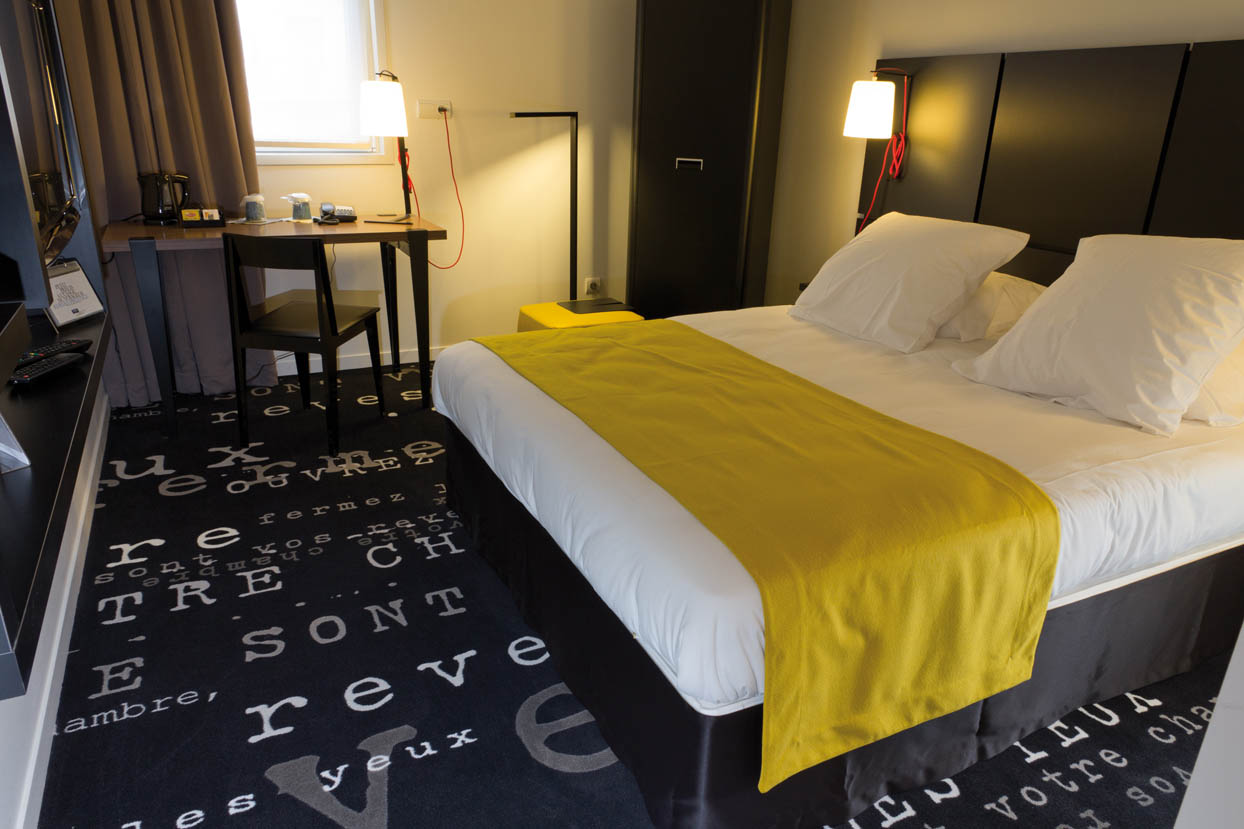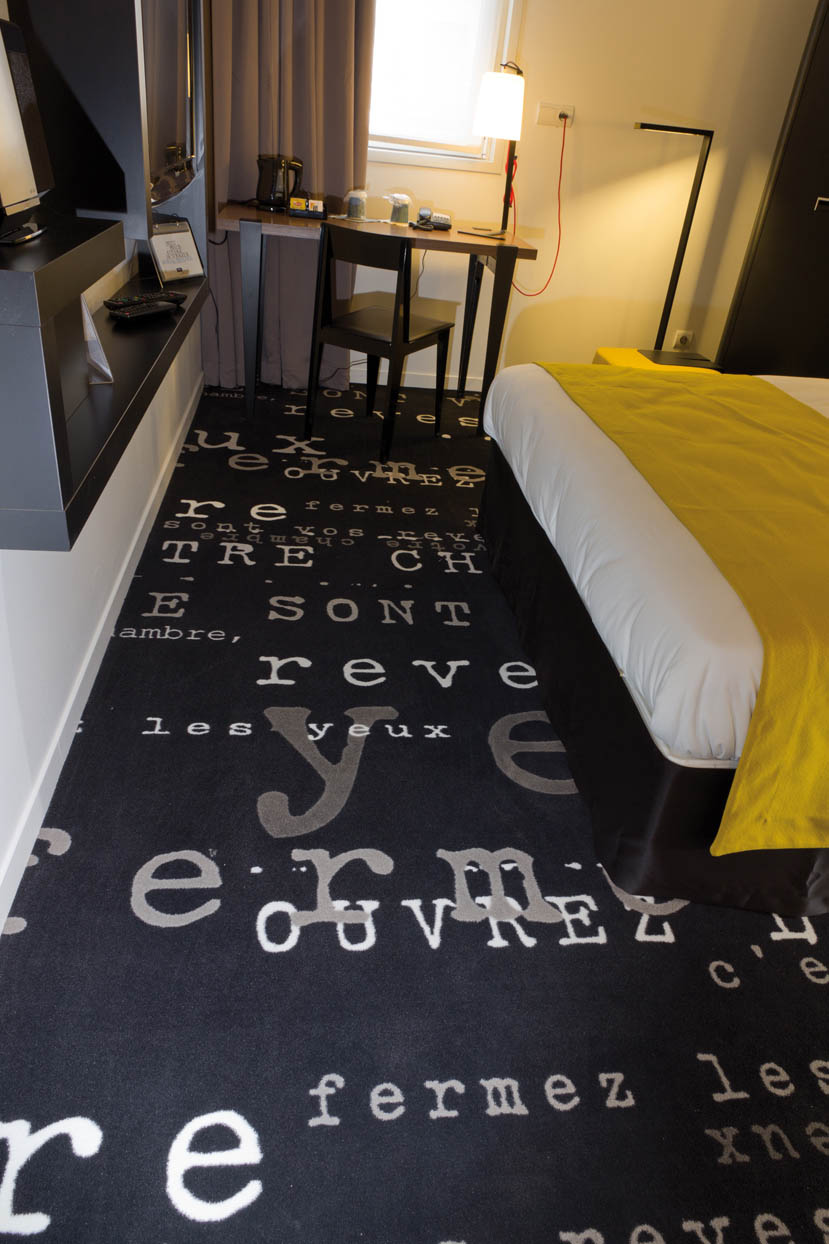 Context:
Refurbishment of 3-star chain hotel near a new shopping centre,
Creation of a strong image contrasting with the historic image of the town and far removed from the iron- and steelworks,
Plan to attract clientele from the three bordering countries,
Desire for a very design-oriented and minimalist decor but without being cold,
Use of a single touch of colour,
Use of the floor as the basis for a story relating to voyages and dreams.
Balsan recommend's:
Work in cooperation with the "Ligne Roset" hotel department,
Creation of a special design on the basis of supplied texts,
Work on typescripts and the size of the letters for a large, unstructured pattern,
Use of white/grey/black to bring the pattern to life and lend it contrast,
Very large match to be able to start and stop anywhere and lay the carpet in any direction,
A pattern that is sufficiently present to be able to use minimalist furniture but without being boring.
Balsan Product(s):
TOP DESIGN 1100 - S5925 & S5935.
 
Decoration :
LIGNE ROSET