Place:
Plateau du Kirchberg, Grand Duché du Luxembourg, LUXEMBOURG.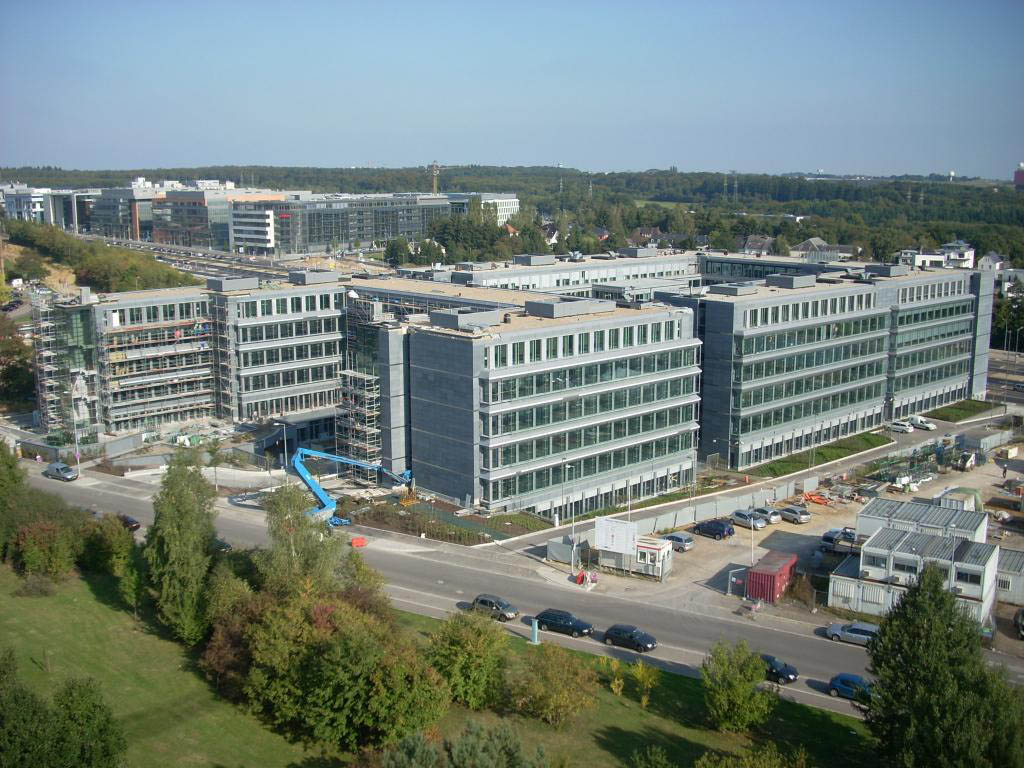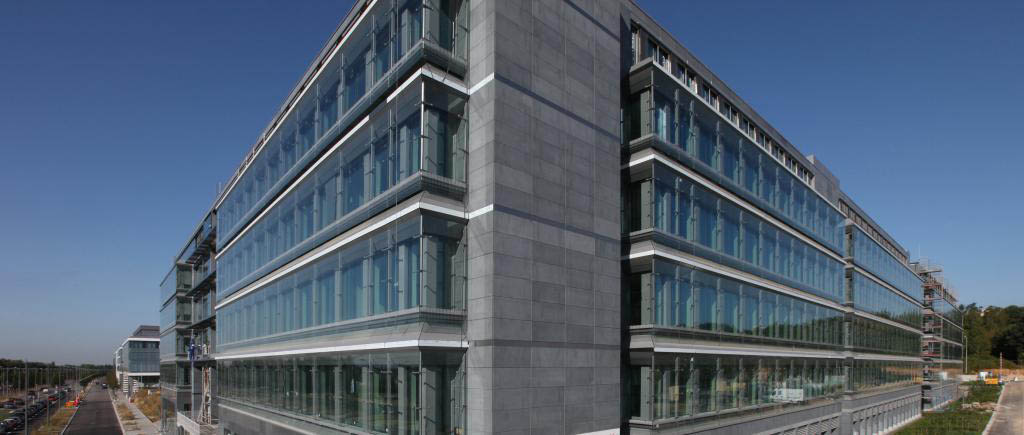 Context:
3 office/retail buildings with a rental surface are of nearly 30 000 m²,
Tenants: European Parliament and lawyers' offices,
Created in accordance with the strictest criteria for sustainable technology, the architectural design focuses on layout of space, reliability of state-of-the-art equipment, natural light and a strong harmony with the natural environment.
Balsan recommend's:
Durable textile on a bitumen primary backing, comfortable to walk on and ideally suited to property developments,
Choice of Origami carpet tiles, an economical product that is also attractive, with a very contemporary yet subtle loop,
The chequerboard fitting of these carpet tiles breaks up the vast office floors and achieves the desired dynamic effect,
Very low wastage,
Using carpet provides a pleasant acoustic environment by absorbing air-borne sounds that are reflected off the flat and smooth surfaces found in large spaces such as these,
Carpets in stock for adherence to deadlines and supply demands.
Decoration: Architect: Assar Marc Ewen en collaboration avec A.U. 21 Worré & Schiltz.