Place :
2 avenue Benoît Frachon, 92000 NANTERRE - FRANCE.
> Visit the hotel website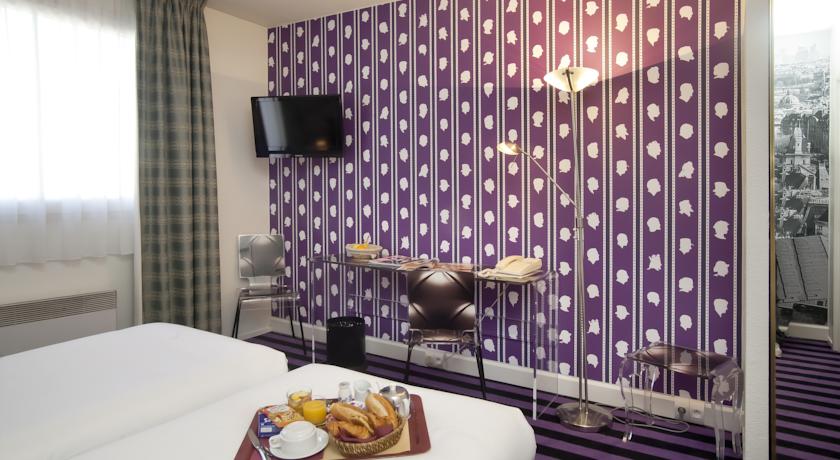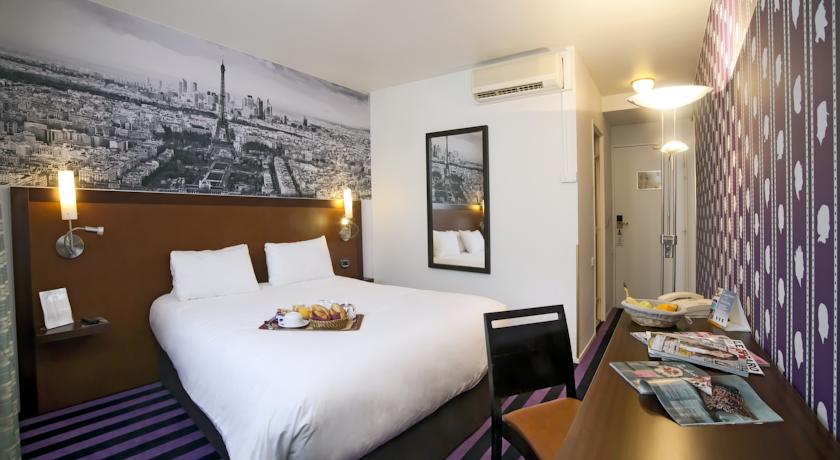 Context:
The charm of a contemporary hotel located at the gateway to Paris in the business district of Nanterre, close to Paris-La Défense,
Open, airy bedrooms serve as an apt contrast with the vertical impressiveness of La Défense and a continuation of the capital's charm,
A nod to Parisian architecture and classic style with a touch of quirkiness,
A colourful, muted atmosphere in the bedrooms that encourages relaxation,
Restaurant imbued with a warm, pleasant sense of modernity.
Balsan recommend's:
The flooring adds colour without disrupting the balance between the carefully chosen harmonious walls and textiles,
The Casual stripe from the Best Design collection is a perfect addition to the rooms, accentuating the feeling of volume and space and harmonising with the shades of the other materials,
The oversized pattern used in the restaurant provides a supple feel that plays on the graphic aspects of the blinds and wall panels.