Office: choosing carpet for the office that complies with current regulations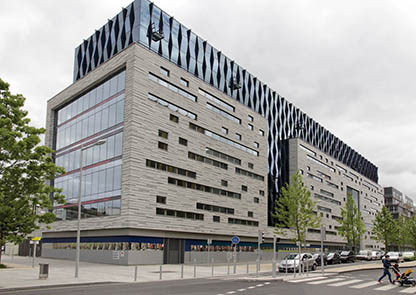 By thinking of the right combination of product standards and building regulations.
Carpet: a good ally for offices 
Offices are regulated by numerous standards. To be sure you are choosing the right carpet, make sure that it has the required technical characteristics (CSTB, fire reaction, etc).
First of all, you should determine your needs in terms of the usage constraints for the premises under consideration. The UPEC carpet classification, awarded by the CSTB, guarantees that the carpet conforms to the performance levels it specifies. To be considered compliant, the UPEC carpet classification, granted by the CSTB, ensures that performance levels are at least equal to previous flooring.
The EN 1307 standard governs the methods used to test and assess carpets in the different classes depending on each type of usage zone. Amongst other characteristics, it certifies traffic and desk chair resistance. It is an essential frame of reference followed by all European countries.
Furthermore, carpet intended for professional use has a fire rating, which should be checked so as to verify that it is compatible with the regulatory requirements for service sector spaces.
Carpets for improved Sustainable Development
Tackle the environmental problem by opting for eco-friendly textile flooring that respects the environment. This win-win option will help you save 4 to 6% on your overall heating bill. Indeed, given its insulating powers, carpet can preserve up to 10% of indoor heat, which would be lost with another type of flooring.
Lastly, if the carpet that you have chosen is GUT-certified, this means that the flooring selected for your office does not contain any polluting materials or compounds which could have an adverse effect on health.