The 100% pure wool carpet collection
Three outstanding high-quality wool carpets for the natural material enthusiast: comfort, authenticity, a natural feel, warmth... As with jumpers, pure wool carpets have their fans who would not consider any other material for their bare feet (or forsake wool's beautiful aesthetic too). For those who love woollen flooring, the Wool collection from Balsan now includes three exceptional ranges with the highest quality standards: Majestic (which is luxuriously velvety), So Wool (magnificently curly) and Diva (sublimely opulent). All three are made of 100% natural fibres and pure new wool, and their double backing offers insulation both in terms of heat and acoustics. But each of these natural wool carpets has its own character.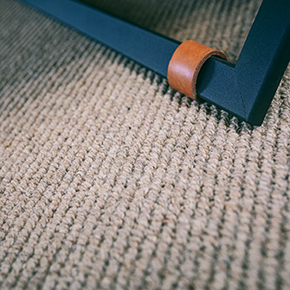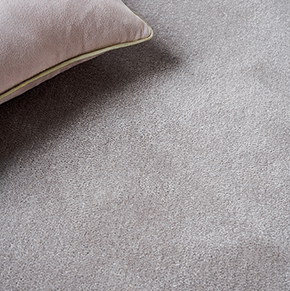 The Majestic thick wool carpet is the ultimate wool pile. This generous 1,300-g carpet combines quality and prestige in a warm and inviting design with 40 plain colours. From classic to contemporary, light grey to dark green, neutral to acidic, you have an extremely wide range to choose from to make this beautiful pile blend in with your décor or set the tone.
The So Wool loop pile carpet is distinguished by its textured loops, which form elegant parallel lines like corduroy. This 1,280-g carpet is very durable and pleasant to the touch. The jute backing adds to this textile flooring's comfort and delightful feel. So Wool comes in six neutral colours, all very much inspired by nature, including Himalaya, Lama and Highland. Chic and zen!
The Diva wool carpet is the ultimate in comfort. With its opulence (1,695 g) and its excellent thickness of 12.4 mm, this 100% natural carpet reaches an apogee of sensory delight. It is incomparably soft and warm to the touch, so much so that you will want to take your shoes off! It also muffles sounds and creates a delightfully hushed atmosphere. Finally, its eight calm, soft shades (including Mohair, Alpaca and Cashmere) also add to the soothing feel of this divine carpet. Unless you prefer the bold lyricism of Opera Red?
These three pure wool carpets are designed for home and hotel use. They are also recommended as an elegant, slip-proof covering for staircases.

Customisation
From an idea to completion in a single step
Choose Balsan's personalisation option and carpet your space a thoroughly different way.

Collections
Because there is a story behind every product, Balsan invites you to explore the collections.