Home: in-depth cleaning, injection/extraction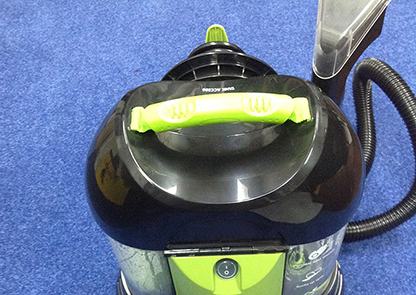 Does your carpet need more in-depth cleaning? Opt for the injection/extraction process.
What is injection/extraction ?
You already vacuum your carpet regularly. But at least once a year, it still needs to be cleaned more in-depth to keep you home in perfect condition. To do so, nothing is easier than injection/extraction!
This process is the closest you can get to optimal textile cleaning. To know when it is needed, you simply need to distinguish dry dust - that can be vacuumed up - and textile-adhesive components that are harder to eradicate. As this is a technical process, Balsan recommends that you call upon a professional.
Cleaning my carpet: how does it work?
Are you curious about what your carpet could look like? This is how the injection/extraction process works:
Step 1: A mixture of detergent and warm water is shot into the carpet under pressure to uproot all the impurities. (Injection)
Step 2: Following that with strong suction (Extraction) helps gather up all the dirt.
Step 3: Any remaining detergent is removed by repeating the two operations with water only. The extraction process helps reduce moisture in the carpet and thus optimise drying time.
Step 4: Leave to dry.
Make sure you wait for 24 to 48 hours before walking on your carpet again.