Home: why choose carpet according to its composition?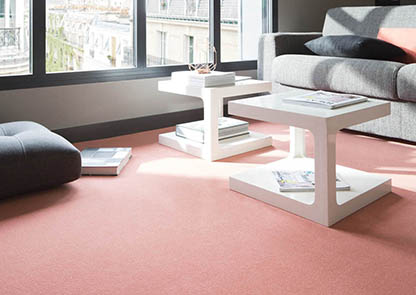 Because it will vary according to how you use the product.
Polyamide carpets: adapt to all situations
Choosing the right carpet means thinking about which room it will be going in. Each area within your household has its own specific features : traffic, brightness, type of activity, etc. Polyamide is the most common component as it is resistant, resilient and suitable for most rooms in the house.
Characterised by a wide range of colours, polyamide will no doubt be a favourite in your home as you can mix and match hues from one room to another.
Soft wool to be appreciated in a quiet environment
As a symbol of warmth, woollen carpets are better off in low-volume traffic rooms, such as bedrooms. They are often high-quality textile flooring, specially designed for comfort areas.
Generally more insulating, woollen carpets protect your room from surrounding noise and keep the heat in. These features mostly stem from its natural composition.
In any event, Balsan wool or polyamide carpets act like a dust filter, keeping allergens at bay and away from our respiratory systems.