Hotel: how do I choose my hotel's textile flooring according to room type?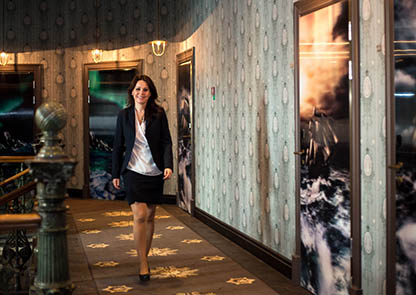 According to the use attributed to each room.
Carpet for a more relaxed feel
Imagine a hotel room with hard floors and you will soon understand that carpet is to relaxation what feathers are to a softness! This is why it is often the favoured for hotel bedrooms, rest rooms and lounges, which are places where tranquillity is key.
In these rooms, with lower traffic volumes, thick carpets are appreciated by travellers and more easily maintained.
Unfailing solidity
As a robust floor covering, carpet can be kept for a long time, as long as it is cared for as well as possible. Therefore, areas with high-volume traffic such as the stairs, corridors or entrance hall of a hotel must be fitted with carpets that present appropriate technical features: European classification - Frequent professional use, normal use in staircases, sound insulation, etc.
For rooms exposed to sunlight, like most conference rooms or certain open-plan offices, we recommend that you go for UV-resistant textile flooring.
Expressive flooring
A hotel lobby must display the style and ambiance of the establishment, because it is the first area guests will see. This is the most appropriate place for using tailor-made textile flooring. We therefore recommend that you combine carpet tiles with a variety of patterns, colours and structures to surprise guests and give your hotel more character. Why not get a taste of what you could do by stepping into Balsan's tile configuration application ?
Conveying your hotel's colour codes on the floor to ensure better identification on behalf of the general public is also a possibility. Certain size-related constraints regarding the considered surface should nonetheless be met.