Hotel: why should I consider carpet composition when making my choice?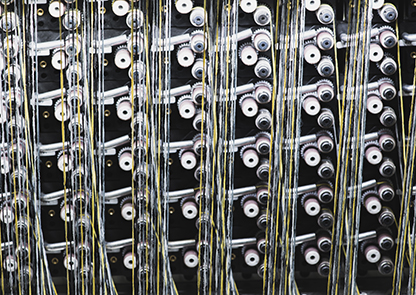 Because depending on how it is made, carpet can be more or less suitable for your room.
For areas likely to wear quickly? Opt for a solution-dyed polyamide carpet
From entrance halls to corridors... Wherever guests walk, solution-dyed polyamide carpet resists. Composed of fibres that are dyed to their core, the carpet's colour holds better, making it more resistant. Never more will you have to look at flooring with faded colours, as this carpet has high UV tolerance and does not discolour.
Cleaning is made easy as solution-dyed polyamide carpet can withstand more detergents that other kinds of carpet. This is why it is often used in the hotel industry.
Polyamide carpets: spoilt for choice
Just like their counterparts, polyamide carpets are extremely appealing from an aesthetic point of view. Relatively stable over time, they suffer slightly more from lighting, which means it is better to install it in rooms with less sun exposure.
Polyamide carpets have the advantage of a wider palette of colours. Made of white thread, which can be dyed in any way possible – during production – it provides a wide range of possibilities for materials in a myriad of hues. Does your hotel have a specific identity? You will have more luck finding the right colours to suit your graphic charter in the wide range of polyamide carpets!