Office: how do I clean my carpet regularly?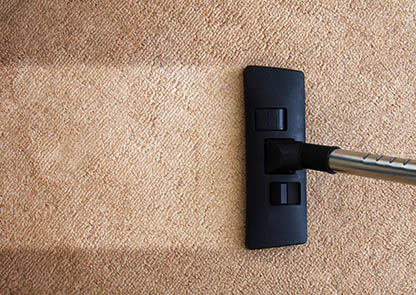 By establishing a regular vacuuming schedule that takes the traffic volume in each room into consideration.
Regular cleaning is crucial for office carpets
Do you take real pleasure in the daily comfort provided by the carpet in your workplace? In order for things to stay that way, you need to put in place an efficient office cleaning procedure. Carpets are often changed before actually being completely worn. The reason for this is the lack of regular cleaning.
To avoid having to replace your carpet prematurely, take care of it with periodic vacuuming. When used properly, a brush-type vacuum cleaner will clean your textile flooring by removing 80% of the impurities absorbed by the carpet.
Vacuuming each room according to its needs
To achieve an optimal and attractive result, we recommend using a powerful industrial brush-type vacuum cleaner. Its operating mode consists in spreading the carpet's pile to dig out the dust deep-down.
Cleaning frequency depends on the volume of traffic in the room :
- For rooms where traffic is normal to high, daily cleaning is recommended.
- Areas with low-volume traffic need to be cleaned 2 to 3 times a week.
- If a room is rarely used, vacuum the carpet about once a week.