Office: tile laying: before and after checklist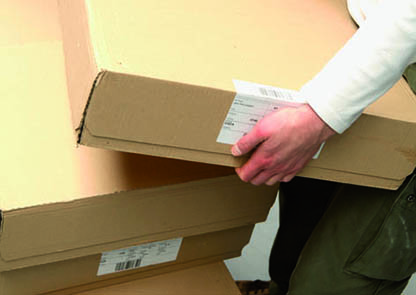 We recommend that you call upon a professional for the carpet laying, but you can still read through the procedure beforehand !
Before laying the carpet : take a few preventive measures
Do you want a smoothly handled project? You can handle the renovation of your offices, and more specifically of your flooring, so long as you keep the right criteria in mind. As regards the laying of carpet tiles, three upstream stages are essential:
The first concerns carpet tile storage. Indeed, before being laid, they need to be stored for 48 hours at a temperature between 15 and 30°C.
Then, when opening the boxes that contain the tiles, make sure they are all from exactly the same batch to ensure even colours throughout your offices. You can check this by looking at the labels on the boxes.
Lastly, do not hesitate to read through the products' technical files as well as our advice sheets to check that your preparation product is compatible with your tiles' backing.
During the laying process, approve all important stages
Once the carpet tile laying has begun in your workspace, checking that certain stages have been completed properly will be a guarantee of work well done:
- The sticking time and dosage recommended by the manufacturer must be strictly complied with, to ensure the tiles can still be removed after the work has been completed.
- Carpet laying in the staircases must be done properly to avoid the tiles being skewed, which would lead to partial joint openings.
- If you chose a cut pile tile, make sure the fibres do not overlap from one tile to another, for a neat and aesthetic result.
- Finally, once all the carpet has been laid, do not bring the office temperature up too quickly to avoid any thermal shocks.