Office: why should I lay carpet tiles?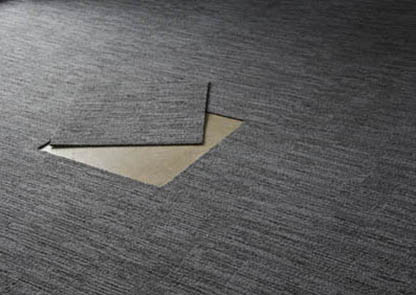 Because their format is well-suited to office spaces.
 A new office look
Carpet tiles are the ideal floor covering to meet technical requirements in office spaces. Its main advantage : it is removable and can be free-floating, held down using low-adhesion glue. Why is this an advantage for offices? Because in some open space workplaces it makes it very easy to access the plenum space for technical procedures or when repositioning the work desks. To do so, the tile is lifted up and can be easily and endlessly repositioned.   
Easy beyond compare to install
Carpet tiles are also perfect for office spaces because they are quick and easy to install, as long as you go through a professional. No need to level out, sand down or varnish, the tiles are delivered ready to use.
They are ideal for doing your renovation work without having to close your offices. Indeed, you can lay the tiles gradually without removing all the furniture, meaning that your activity can carry on as normal.