DESIGN CONCEPT collection
Customisation to the forefront
Design Concept is an elegant range of pile carpets, both dense and robust, stemming from the combination of innovation and quality. With its varying patterns and structures, go for all-in customisation !
Design Concept provides original solutions for decorating your bedrooms, corridors, entrance halls, restaurants, offices, shops, boutiques and museums differently. This collection, made up of three patterns - Concrete Confort+, Constellation, Flannel Confort+ - plays on imitation and seemliness to create a stylish kind of illusion.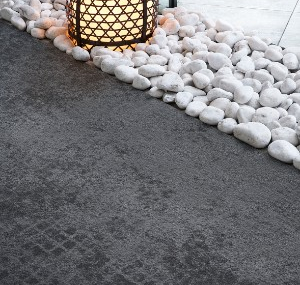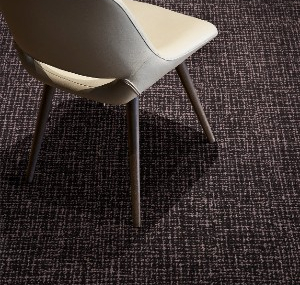 Concrete Confort+: This patterned carpet has banked on imitation and copies waxed concrete whilst preserving the softness of textile flooring. Concrete Confort+ is just the thing for hotels and communal areas in any building. Not only is it aesthetically pleasing but it also offers noise reduction and underfoot comfort thanks to its Confort+ backing, made from 100% recycled plastic bottles.
Constellation: Constellation is a pretty textile flooring, punctuated with chic polka dots in random places. Vastly appreciated in hotels for its unrivalled technical qualities, this patterned broadloom brightens up spaces whilst ensuring long flooring life.
Flannel Confort+: This broadloom textile flooring has an irregular woven effect that boasts pale criss-crosses on a dark background. Like Concrete Confort+, another product from the Design Concept collection, Flannel Confort+, an acoustic carpet, is inspired by concrete. However, Flannel Confort+ is available in six colours that can be mixed with the Sydney DD plain broadloom carpet.

Customisation
From an idea to completion in a single step
Choose Balsan's personalisation option and carpet your space a thoroughly different way.

Collections
Because there is a story behind every product, Balsan invites you to explore the collections.