DESIGN CONCEPT collection
Flannel Confort+ A subtle pattern for any communal area
An acoustic printed carpet with a chiaroscuro effect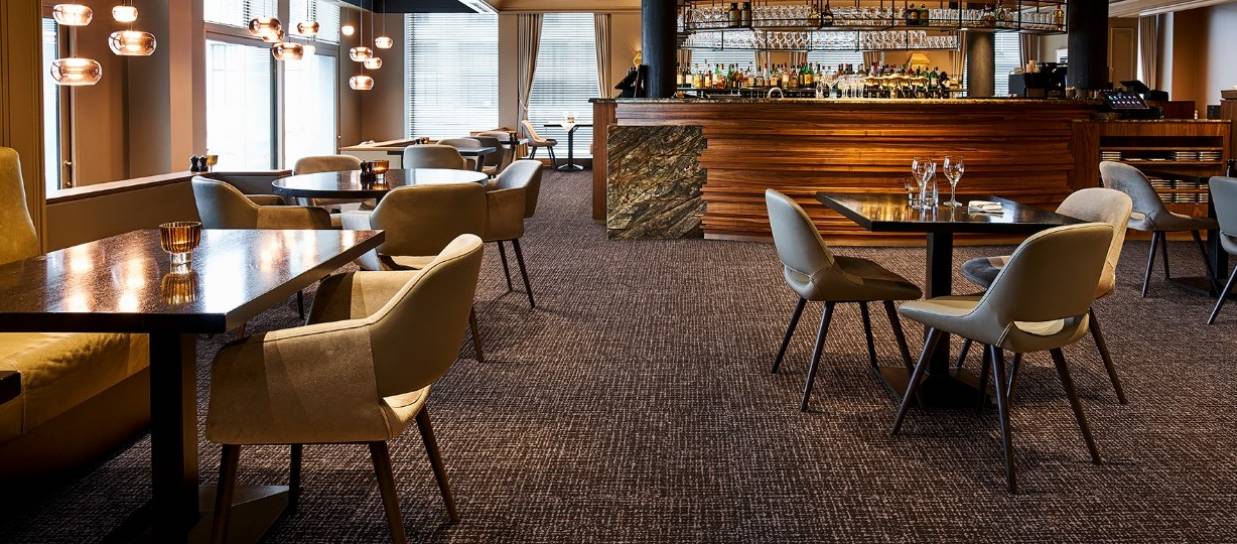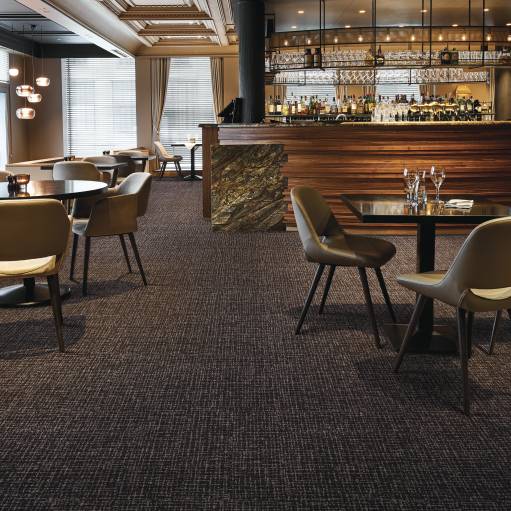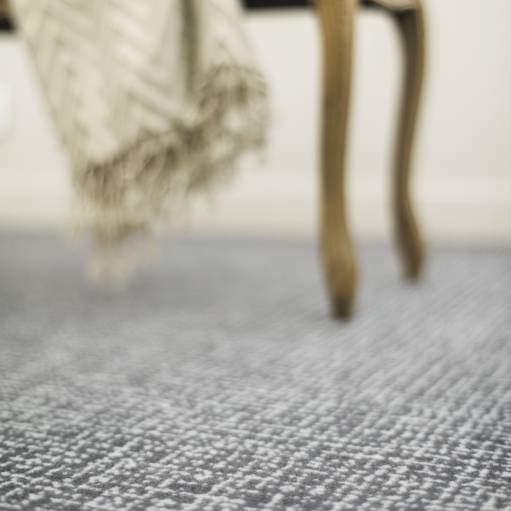 An acoustic printed carpet with a chiaroscuro effect
Flannel Confort+ acoustic carpet joins the roster of products that play with appearances! This broadloom textile flooring has an irregular woven effect that boasts pale criss-crosses on a dark background. Like Concrete Confort+, another product from the Design Concept collection, Flannel Confort+, an acoustic carpet, is inspired by concrete. However, Flannel Confort+ is available in six colours that can be mixed with the Sydney DD plain broadloom carpet.
Just like Concrete Confort+ from the Design Concept collection, the noise-reducing Flannel Confort+ is a hardwearing carpet, highly recommended for the hotel sector and any communal areas, made from 100% polyamide that can withstand heavy traffic and offers that sought-after quiet acoustic.
Technical details
Features
Structure
Tufted carpet, printed cut pile
Total weight (g/m²) - NF ISO 8543
2000 g/m²
Tightening - NF ISO 1763
60
Impact noise insulation
ΔLw 31 dB
Airborne noise absorption
αω 0.30
Antistatic velvet
2kV
Thermal resistance
< 0,15 m² C°/W
Design repeat : Width x Height (cm)
99 x 96


Customisation
From an idea to completion in a single step
Choose Balsan's personalisation option and carpet your space a thoroughly different way.

Collections
Because there is a story behind every product, Balsan invites you to explore the collections.