DESIGN CONCEPT collection
Flannel Confort+ A subtle pattern for any communal area
An acoustic printed carpet with a chiaroscuro effect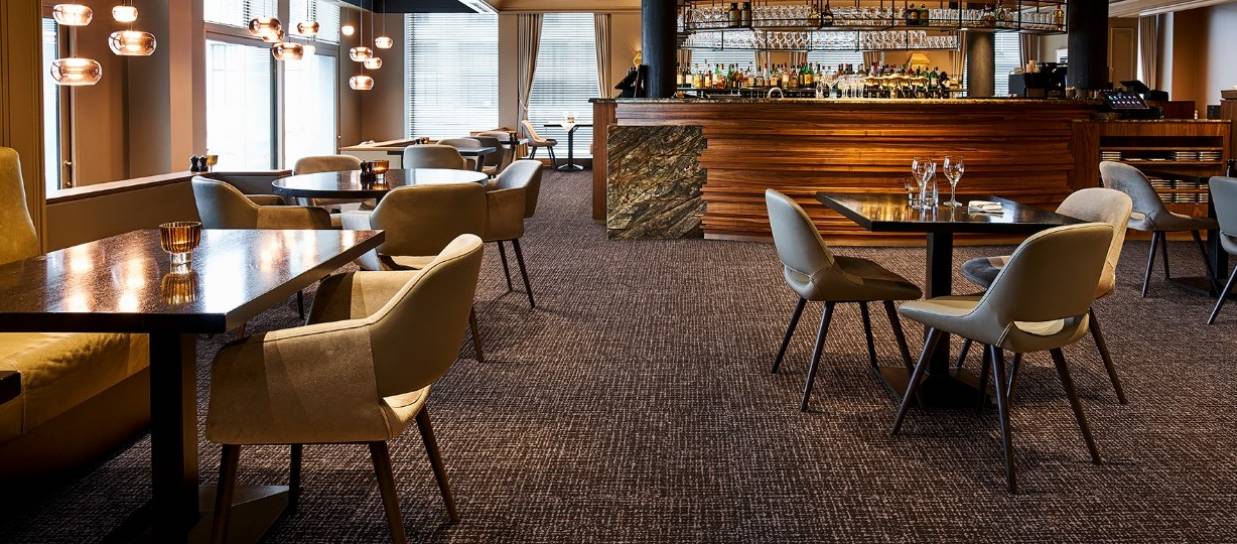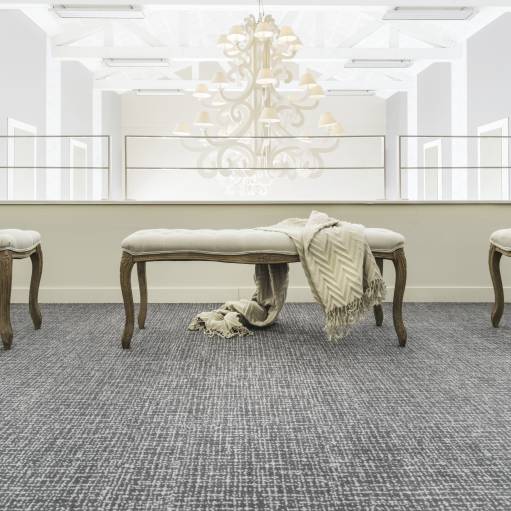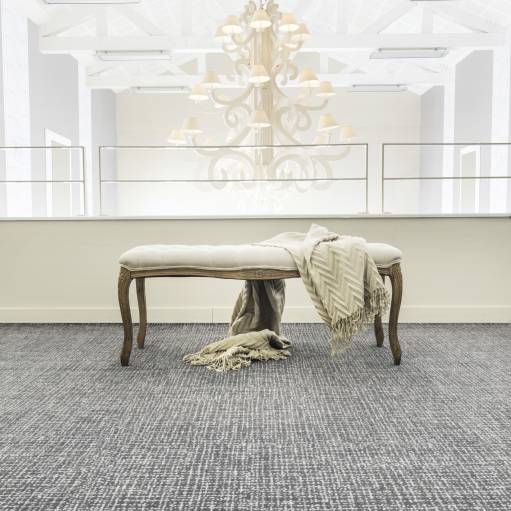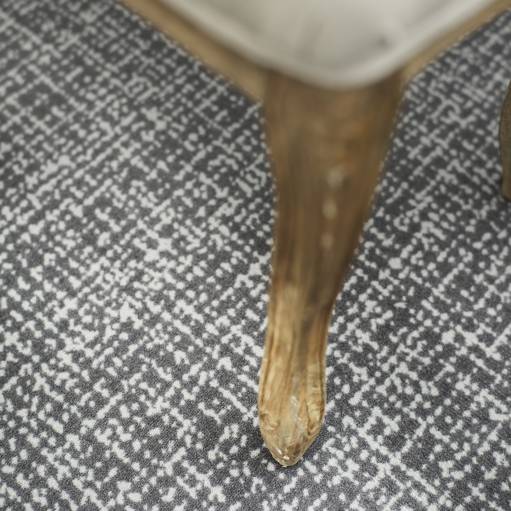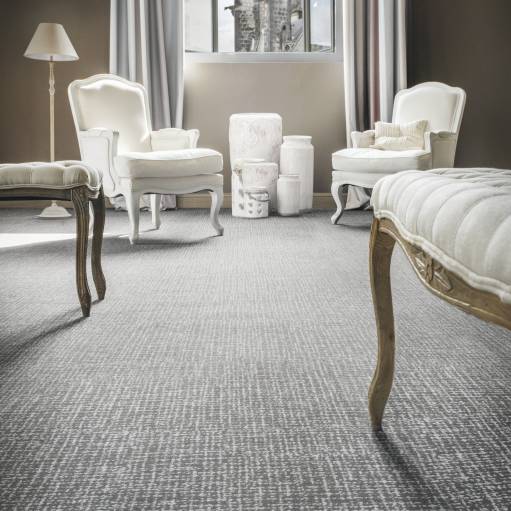 An acoustic printed carpet with a chiaroscuro effect
Flannel Confort+ acoustic carpet joins the roster of products that play with appearances! This broadloom textile flooring has an irregular woven effect that boasts pale criss-crosses on a dark background. Like Concrete Confort+, another product from the Design Concept collection, Flannel Confort+, an acoustic carpet, is inspired by concrete. However, Flannel Confort+ is available in six colours that can be mixed with the Sydney DD plain broadloom carpet.
Just like Concrete Confort+ from the Design Concept collection, the noise-reducing Flannel Confort+ is a hardwearing carpet, highly recommended for the hotel sector and any communal areas, made from 100% polyamide that can withstand heavy traffic and offers that sought-after quiet acoustic.
Choose carpet for the best sound insulation
Suitcases with wheels, high heels, children running in the corridors… Noise is a nuisance that hotel guests dread the most.
Give them the gift of silence at breakfast time, during their afternoon nap and when they are relaxing after a busy day at work.
With a thick carpet, impact noise is reduced by 25 to 34 dB.
For hard flooring such as PVC, tiles or parquet to achieve the same level of noise reduction, it would need to be 60 cm thick!
Adding sound-proof inner layers under broadloom carpets or carpet tiles and strips provides even greater sound insulation.
Technical details
Features
Structure
Tufted carpet, printed cut pile
Total weight (g/m²) - NF ISO 8543
2000 g/m²
Tightening - NF ISO 1763
60
Impact noise insulation
ΔLw 31 dB
Airborne noise absorption
αω 0.30
Antistatic velvet
2kV
Thermal resistance
0,17 m² C°/W


Customisation
From an idea to completion in a single step
Choose Balsan's personalisation option and carpet your space a thoroughly different way.

Collections
Because there is a story behind every product, Balsan invites you to explore the collections.