Be inspired by clouds' unique poetry
Who hasn't admired the beauty of a sky dotted with clouds? Or felt their mind wander as they gaze at vast cottony clouds from the window of a plane? The Nuages carpet tile collection is inspired by clouds' ephemeral and contemplative poetry. With their smooth, hard-wearing pile finish, these tiles are ideal for high-footfall areas such as open-plan offices or hotels, where they provide a soft feel and a cosy atmosphere.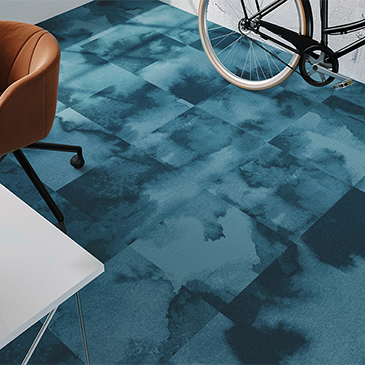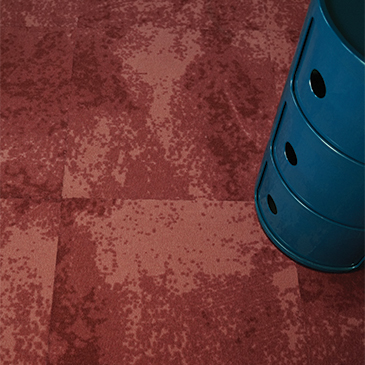 Its mosaic of tiles creates a fragmented effect evoking the movement of cirrus or stratus varieties, depending on the pattern you choose. The former have a soft, vaporous form, with blurry contours like watercolours, while the latter (denser and more dynamic) seem to be made up of multiple droplets.
With its non-directional designs (which are ideally laid on their own, rather than combined with other collections), the Nuages pile carpet collection is available in five colours: rosy dawn, sunset, hazy sky, stormy blue, and thunder grey. For orders starting at 800 m2, you can also think about customising your carpet to create imaginary sky-inspired tones.

Customisation
From an idea to completion in a single step
Choose Balsan's personalisation option and carpet your space a thoroughly different way.

Collections
Because there is a story behind every product, Balsan invites you to explore the collections.