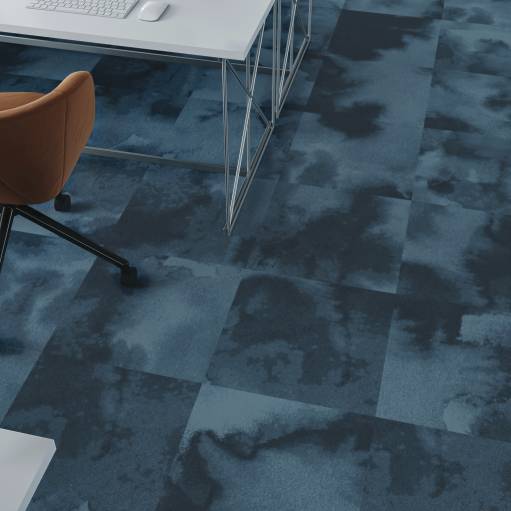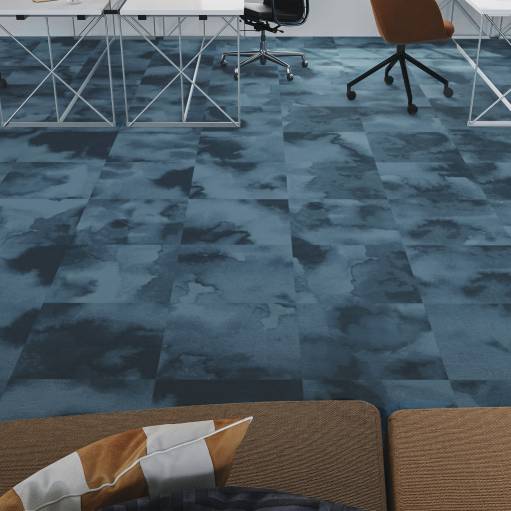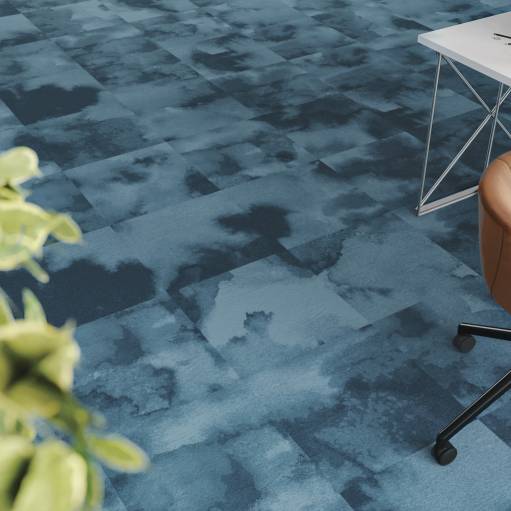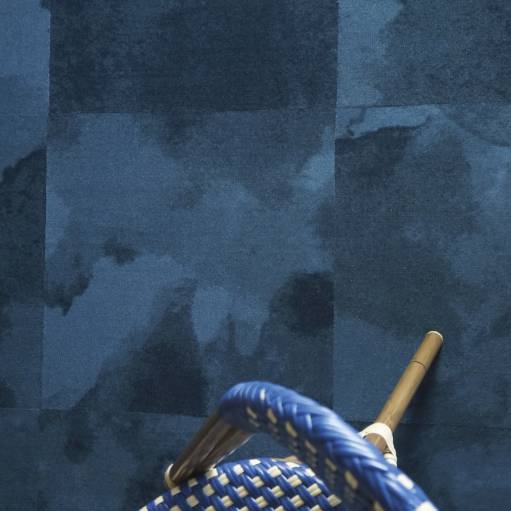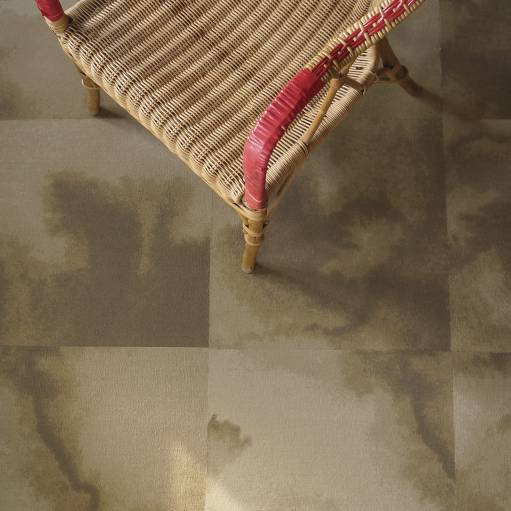 Infinitely soft clouds
The delights of living above the clouds
Get some perspective above the clouds! With cirrus carpet tiles from the Nuages collection, you feel weightless, as if walking on air. The sensation of softness and lightness comes courtesy of a wispy, cottony pattern, which has the faded edges of cotton wool. The non-directional designs are arranged randomly in a mosaic format, rather than coming together into shapes. The ground seems to be in constant motion, like a cloudy sky.
With their short, hard-wearing pile made of 100% polyamide yarn, Cirrus tiles are ideal for use in open-plan offices or hotel rooms. Thanks to their robust feel, heavy footfall holds no fear for them. Five colours are available, ranging from the rosy hue of dawn to sunset yellow, light grey, stormy blue and thunder grey. Finally, you can customise this pile carpet tile for orders starting at 800 m2 if you would like to experiment with your sky's colours.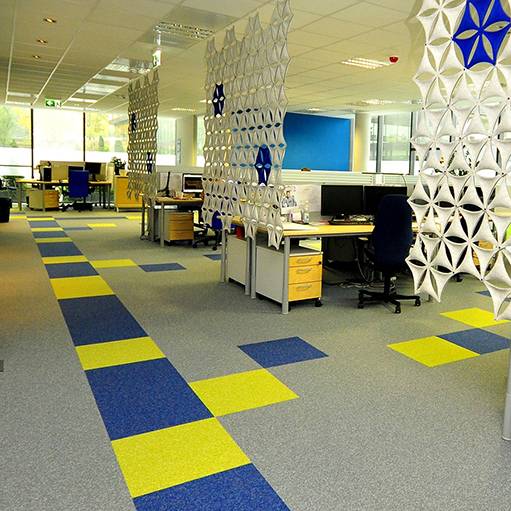 Light and reflected light
Did you know? Reflected light is an indicator of visual comfort.
The stronger the sunlight, the more reflected light there is.
A pale office carpet will make your space lighter, but it will need more care.
Visual comfort: choose your carpet tiles and strips' colour to suit the amount of light in your workplace.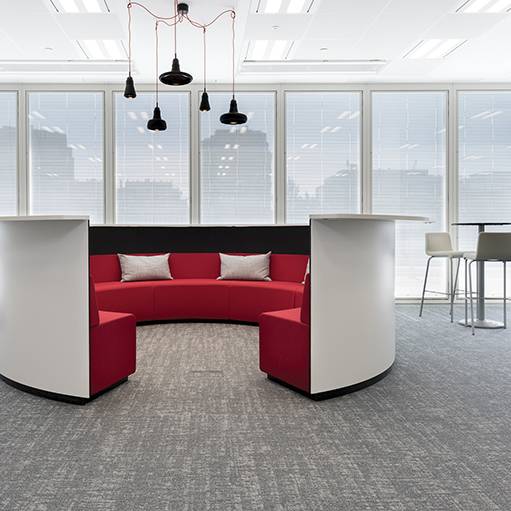 French quality at affordable prices for your office!
All our broadloom carpets, tiles and planks are made in France: this not only guarantees quality but also demonstrates your corporate social responsibility.
No other flooring brings as many benefits to a company as a carpet. These include employee well-being (sound insulation), durability, savings (heat insulation), environmental benefits (reduced energy usage), signposting and health advantages (trapping allergens).
Balsan carpets offer you the best value for money!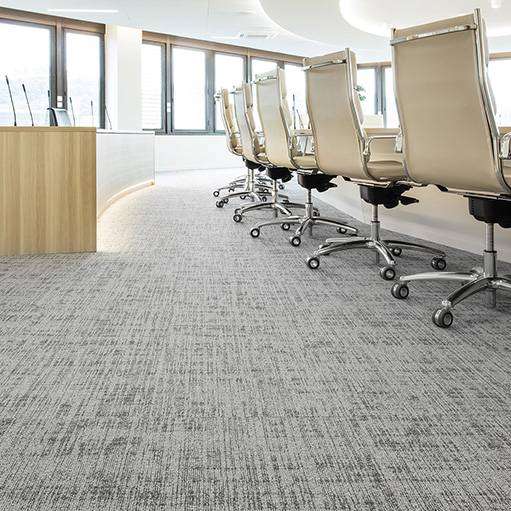 More carpet, fewer fine particles!
Contrary to received wisdom, carpets act as an air filter: they halve the number of fine particles and allergens (pollens, dust mites, etc.) in the air.
Basic care (vacuuming, airing) is enough to eliminate dust and dust mites and to keep your office floors healthy.
All Balsan's broadloom carpets, carpet tiles and strips have GUT ecolabel accreditation and easily surpass EU standards, releasing 40 times fewer volatile organic compounds (VOC) than the legal limit.




Customise laying
2. Drag the tiles into the configuration tool
Fill
fill all with selected colour
Technical details
Features
Structure
Carpet in tiles, cut pile
Total weight (g/m²) - NF ISO 8543
3865 g/m²
Tightening - NF ISO 1763
60
Impact noise insulation
ΔLw 23 dB
Airborne noise absorption
αω 0.20
Antistatic velvet
2kV
Thermal resistance
< 0,15 m² C°/W


Classification
N° Green Label Plus:
GLP100125

Customisation
From an idea to completion in a single step
Choose Balsan's personalisation option and carpet your space a thoroughly different way.

Collections
Because there is a story behind every product, Balsan invites you to explore the collections.