ULTRASOFT Broadloom, Tiles and Planks: a Soft & Shiny modern flooring concept - custom carpets for your home
Dive into a unique sensory experience with Ultrasoft! This carpet, available in broadloom, tiles and planks, has a soft, shiny and silky look and brings incredible comfort to your interiors. The Ultrasoft range is all about elegance, making even the most sensitive feet happy. Ultrasoft's charm comes from its shine, coupled with a strong-personality colour palette, which combines powdery shades and vibrant touches.
Mix & Match brings modular carpets to your home. Our new  Ultrasoft  carpet tiles and planks have a soft and shiny appearance and can be combined with the colours of our Ultrasoft broadloom carpet (4 metre widths).
It's taken over your wardrobe, now the Mix & Match trend has entered the world of interior design and carpet flooring with decorative carpet tiles. This technique allows you to add life and originality to your interiors and to let loose your imagination.
Nowadays, people are bringing living areas in their homes together; interior walls are being removed. Use the concept of Ultrasoft broadloom carpets, tiles and planks to demarcate different areas and bring originality to your personal space. This thick carpet is the perfect choice for a living room, dining room, corridor or bedroom carpet. The concept also offers boundless possible combinations by creating new and individual harmonies thanks to the Balsan Design Studio.
Ultrasoft broadloom carpets, tiles and planks have a pile weight of 1000 g and are made of 100% polyamide, making them highly user-friendly. Ultrasoft tiles and planks are available in 10 shades (depending on the format) and have a BBack backing.
Easy to transport and store, Ultrasoft tiles and planks are simple to fit using adhesive or double-sided scotch tape that creates minimal wastage. If you are not sure how to lay your carpet, please don't hesitate to consult the carpet installation guides available in the Balsan advice section. If a carpet tile or plank gets damaged, it can be easily replaced.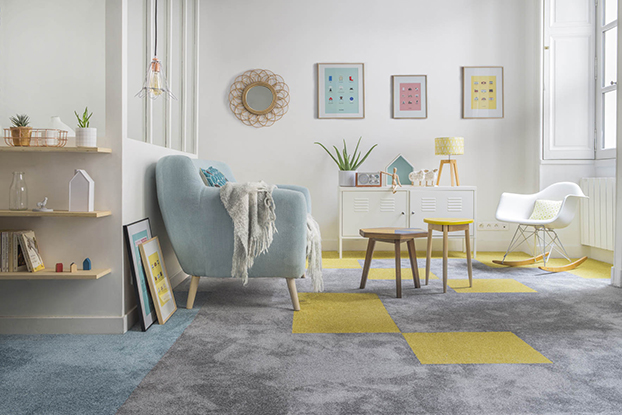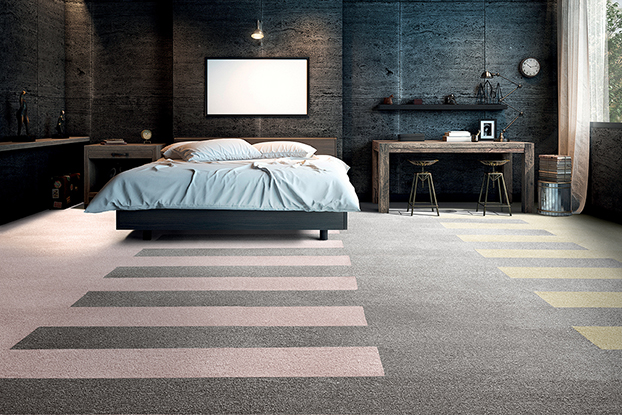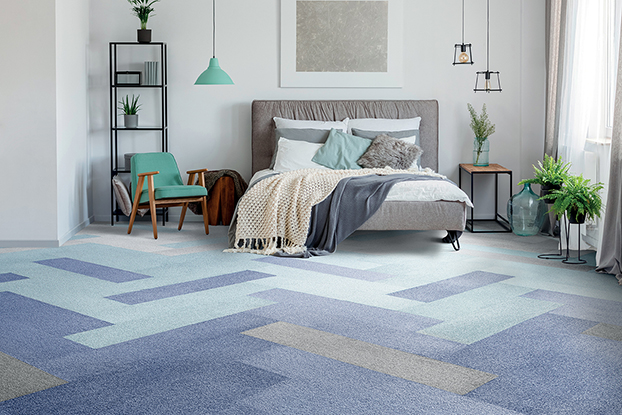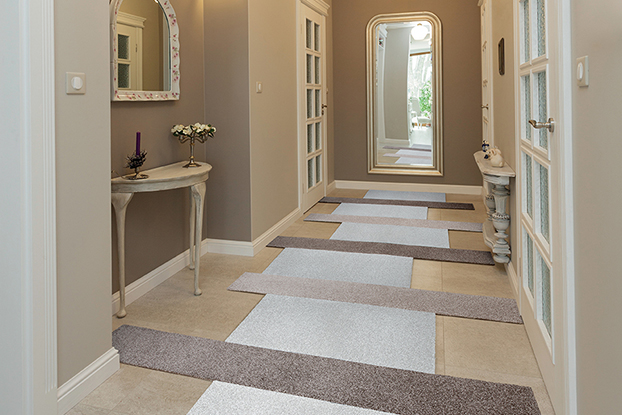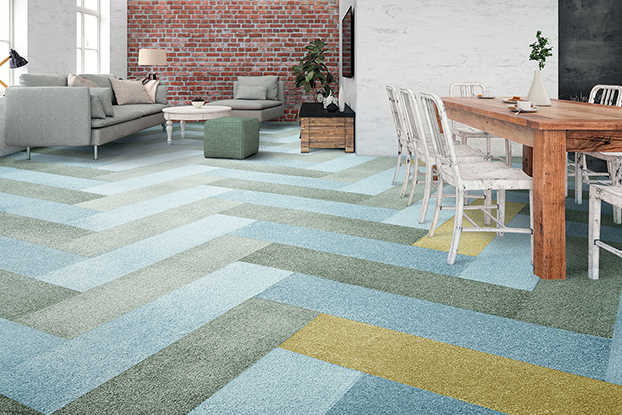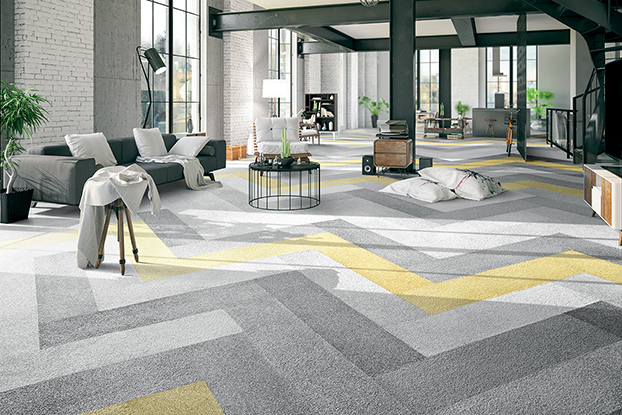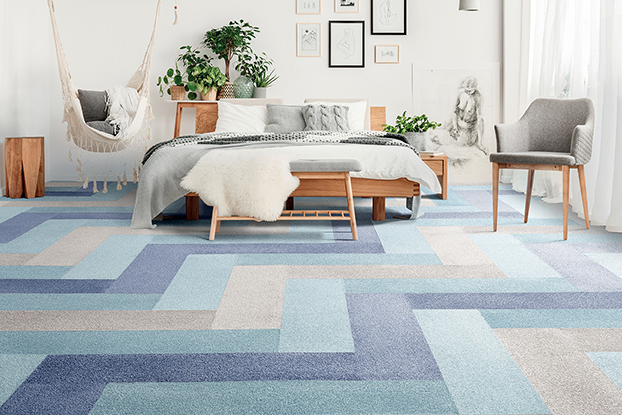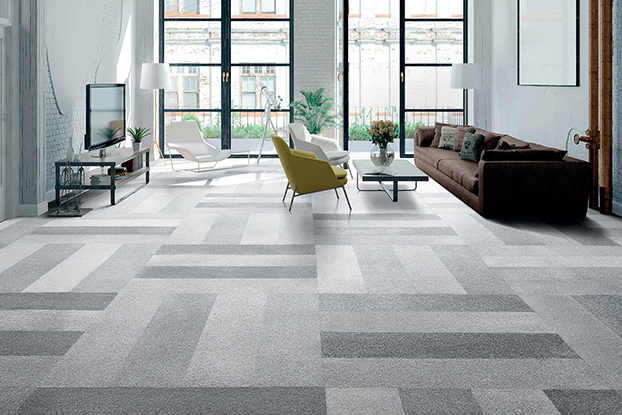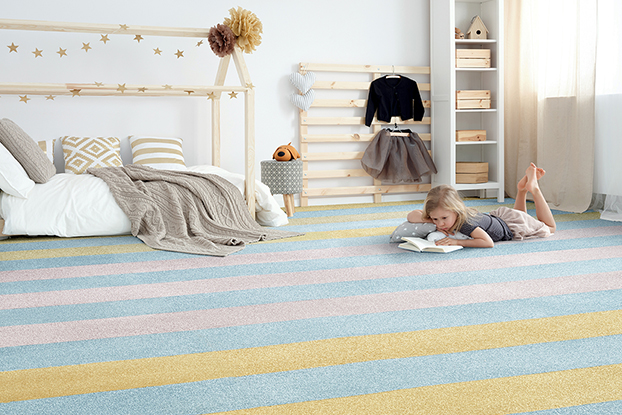 Rug-style carpeting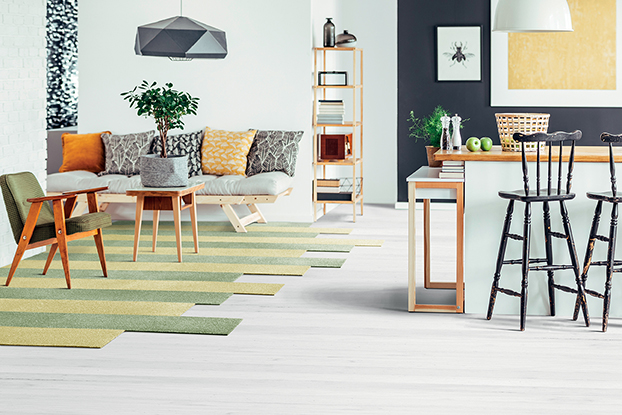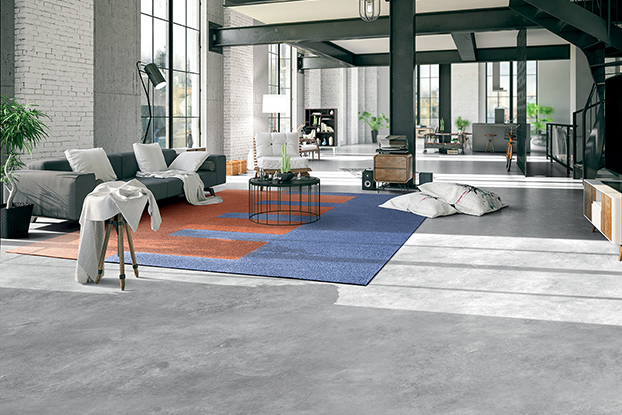 Dismissed as outmoded for several years, wrongly seen as a haven for dust mites and accused of exacerbating allergies to them, carpets have been disappearing from our homes.
In 2016, the Association de Recherche en Allergologie et Asthmologie (the French association for allergy and asthma research) carried out research which showed that dust mites live mainly in bedding and that they can't live or grow in carpets (humidity levels, temperature and food sources do not support their development).
In fact, when compared with hard flooring, carpets have the advantage of limiting airborne allergens. As opposed to flat surfaces, carpet pile holds dust which can be captured by vacuuming and reduces the spread of allergens in the air.
In a room fitted with a carpet, the amount of airborne dust is less than 50% of that in a room with a hard flooring.

Customisation
From an idea to completion in a single step
Choose Balsan's personalisation option and carpet your space a thoroughly different way.

Collections
Because there is a story behind every product, Balsan invites you to explore the collections.