VISION OF ELEGANCE Collection
REFINED AMBIANCES FOR LUXURY HOTELS
Style: a fresh take on iconic staples
Balsan's exceptional new Vision of Elegance collection draws inspiration from some classic motifs (Art Deco, Toile de Jouy, Liberty, etc.) and gives them an all-new contemporary twist. Designed for different hotel spaces, this Balsan pile carpet collection strikes the perfect balance between timeless and contemporary. This collection has great creative depth thanks to its seven patterns, inviting you to create unique design universes that imbue your hotel with a warm and elegant atmosphere.
Technology: innovation and high performance
On a 1,250 g/m² tufted backing, this collection of high-density pile carpets benefits from cutting-edge CYP-Colortec+ technology, which ensures graphic precision, rich colours and exceptional comfort. The high-quality 100% polyamide yarn used for our solution-dyed carpets makes them extra hard-wearing (rank 33) and ultra-resistant to fading and UV rays, while also allowing for easy maintenance. The high-level sound insulation (Delta Lw 30 dB, aw 0.25) can be further improved upon request, from 1,000 m². As for safety, this collection has a fire classification of Bfl-s1 glued on cement.
Colours: four ambiances steeped in emotion
Thanks to CYP-Colortec+ technology, your creativity will know no bounds: the possibility of creating unique designs is infinite and allows for a host of combinations in a very wide range of colours. This wealth of colours is reflected in four colourful moods, from warm beige to bold pink pile carpets, immersing us in very different emotional atmospheres:
'Natural simplicity', which blends understated beiges, gentle écrus and a subtle graduation of warm greys.
'Night sky', featuring deep shades of midnight blue and indigo enhanced by flashes of ochre and onyx black.
'Poetic charm', with sparkling fruity tones that are soft and sweet with a crisp spring freshness.
And, lastly, 'La vie en rose', which plays on shades of passion, from soft pastel pinks to intense peony reds.
The Vision of Elegance collection features 27 product references as standard.
Customisation: seeking exceptional carpets
A specialist in carpet customisation, Balsan gives you the chance to customise one of the carpets in the Vision of Elegance collection to your taste by combining up to four different colours, making it your own and a signature feature of your hotel.
From 400 m2, simply select a colour from the 54 shades available in the Color Vision core range and enjoy our fast turnaround times. And if your surface area exceeds 800 m2, you can choose from almost three times as many colours, with a palette of 156 custom shades available to order. In both cases, you adapt the thick pile carpet collection designs together with our design office and choose the colour scheme yourself. First, you will receive a paper copy, then a material sample. Once we receive your final approval, we will launch the production of your unique and exclusive carpet. The epitome of elegance!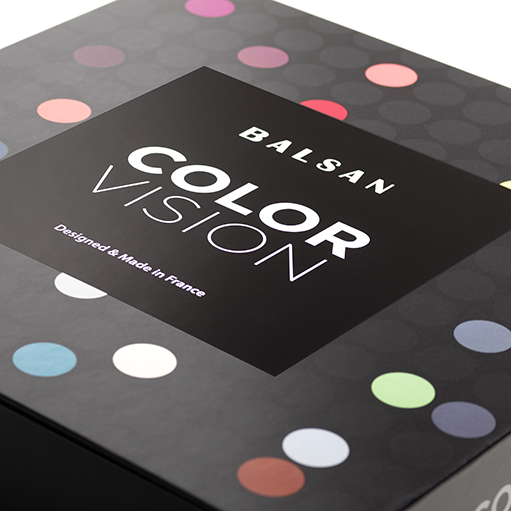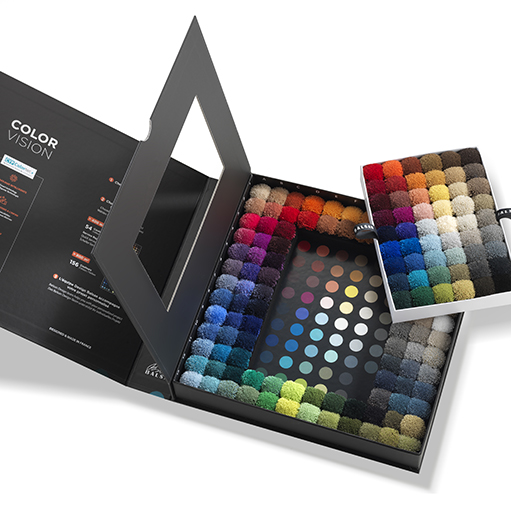 Customisation
From an idea to completion in a single step
Choose Balsan's personalisation option and carpet your space a thoroughly different way.

Collections
Because there is a story behind every product, Balsan invites you to explore the collections.