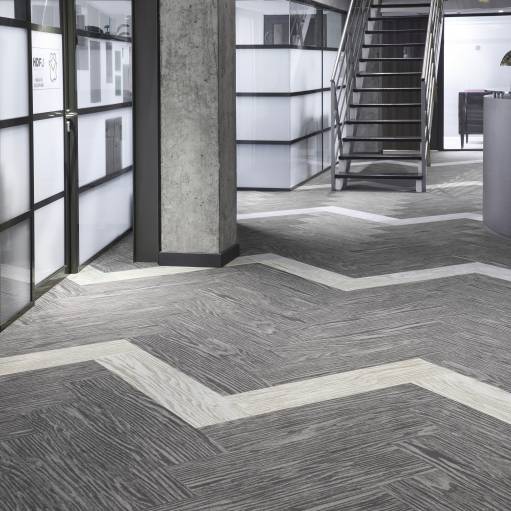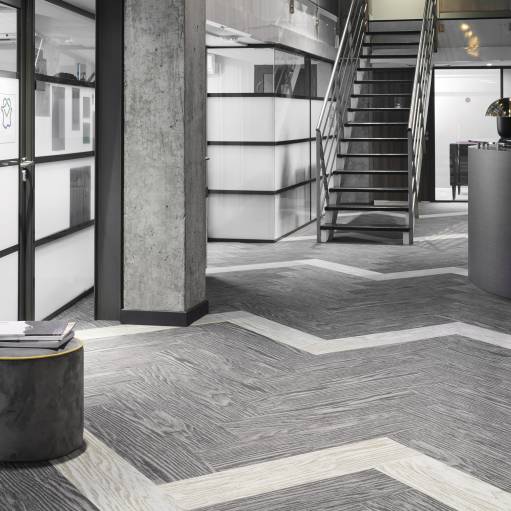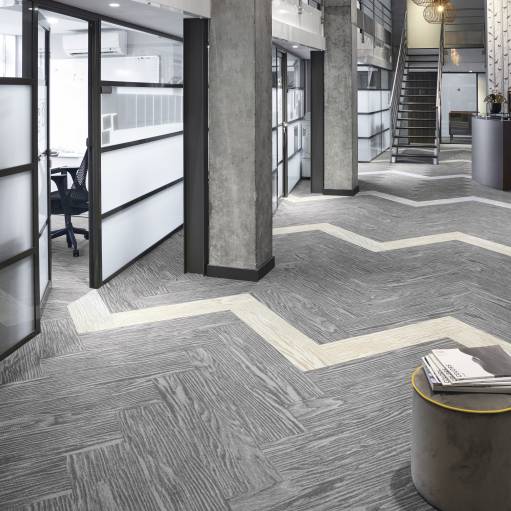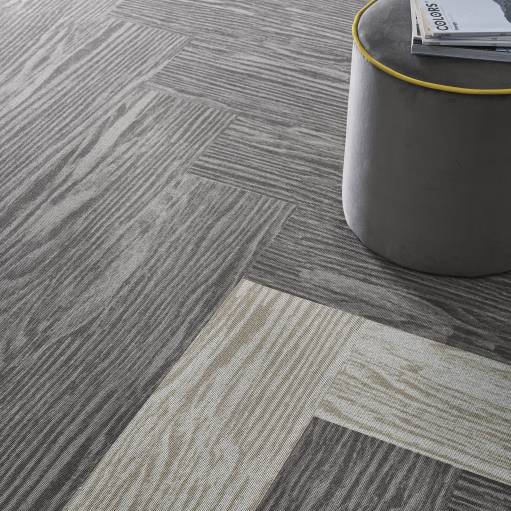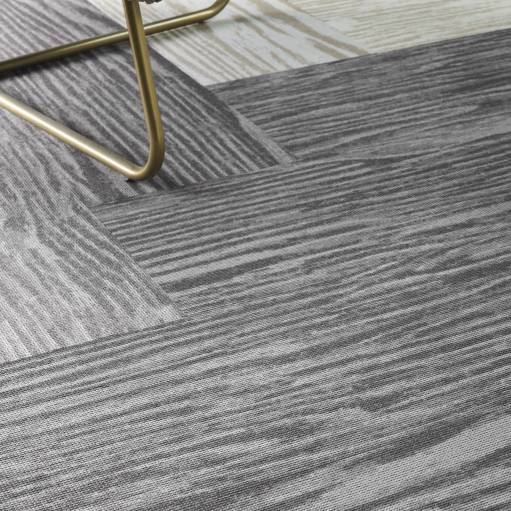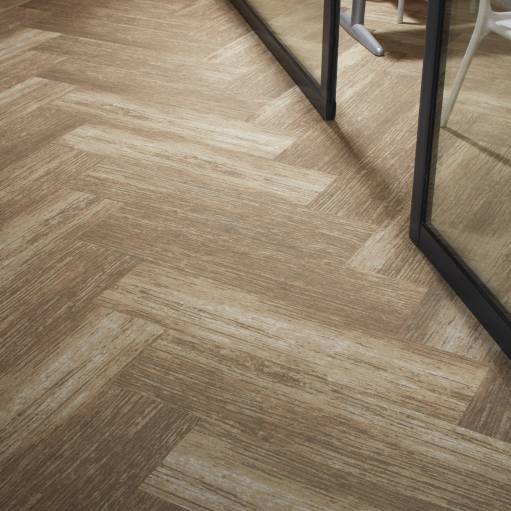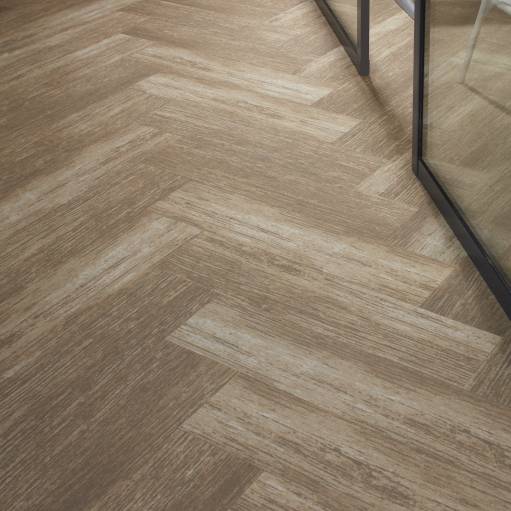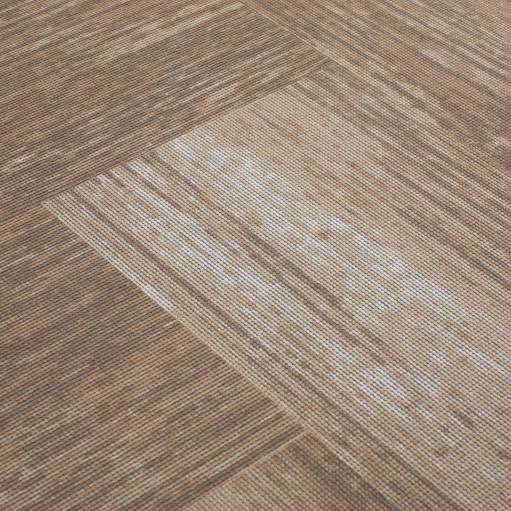 Tranquillity, where art thou?
In keeping with the Up-Down collection's 'parquet' format, the three colours available in the Woodlands line offer wood-inspired motifs: patinated white, golden oak and a darker veined wenge shade. These three variations can be laid in a single colour, or mixed and matched to create more a dynamic, varied floor covering. You can even introduce shapes or paths! The same is true of its installation, which leaves ample space for inspiration: monolithic, like a classic parquet floor; herringbone, for some fresh perspective; labyrinthine, to give the floor a playful feel; or staggered, for an asymmetrical look. However it is installed, the overall design will create a tranquil, tatami-style atmosphere. Finally, if you like playing with materials and breaking with style conventions, you can combine Woodlands planks with Balsan's LVT collections, such as the Symbiance Dryback tiles with their mineral patterns.
Quality, affordability, well-being!
Even if you have a limited budget for your office flooring, your company deserves Balsan's expertise and carpets that are made in France for the right price!
Think about the energy savings: carpets retain up to 12% more heat than hard floorings.
Perfect in lobbies, open-plan offices and corridors, carpet tiles are first and foremost an investment in your colleagues' well-being.
Colour combinations and accessibility
Accessibility is now a key priority for workplaces.
Balsan's broadloom carpets and textile tiles enhance accessibility and signposting for people with visual or hearing impairments, using colours to highlight obstacles such as staircases or glass partitions.
Textile floorings' density and their non-slip properties make it easier to get about in a wheelchair.
Signposting: let the carpet be your guide
Different carpet types (broadloom, tiles and strips) allow you to use your floor to orient your employees and visitors.
You can customise your signposting using Balsan's creative app (for lobbies, landings, the foot of staircases and so on).
Use colour to help guide people with visual impairments. For example, use more intense colours close to staircases or obstacles.
We can create your own health and safety-friendly signposting for staircases, corridors or any other area.




Customise laying
2. Drag the tiles into the configuration tool
Fill
fill all with selected colour
Technical details
Features
Structure
Lame textile compacte imprimée
Total weight (g/m²) - NF ISO 8543
4000 g/m²
Tightening - NF ISO 1763
37
Impact noise insulation
ΔLw 14 dB
Airborne noise absorption
αω 0.15
Antistatic velvet
2kV
Thermal resistance
< 0,15 m² C°/W


Classification
N° Green Label Plus:
GLP100125

Customisation
From an idea to completion in a single step
Choose Balsan's personalisation option and carpet your space a thoroughly different way.

Collections
Because there is a story behind every product, Balsan invites you to explore the collections.