Hotel: how do I clean my carpet according to room type?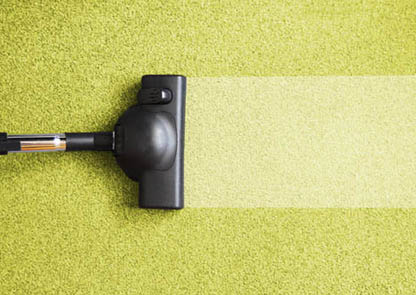 By identifying traffic volume for each area.
Carpet maintenance: choosing the right tool
The principal carpet maintenance technique remains regular cleaning with a brush-type vacuum cleaner. For long-lasting results, we recommend that you use a vacuum with a mechanical rotating brush. This brush's action will ensure optimal dust elimination in the blink of an eye! To limit small dust particle dispersion in the atmosphere, remember to fit your vacuum with an additional high-performance filter. It would be a shame to get the job only half done.
The key is choosing the right equipment: for instance, flat-nozzled vacuums only partially eliminate dust and do not lift up the carpet's pile. Brushes that work by depression are also to be avoided as they are not effective enough on textile floors.
Every room should be treated according to its distinct requirements.
Having purchased the right equipment, the traffic volume in each area in your hotel needs to be identified. This will help you to adopt the appropriate strategy, giving you immaculate flooring in all circumstances.
For areas with less traffic, for example your hotel lounge, vacuuming the most walked-on areas once a day with a brush-type vacuum cleaner is more than enough. Conversely, for corridors, bars, restaurants and the reception area, the best solution is to apply a treatment for high-volume rooms: all-over vacuuming with a brush-type vacuum cleaner once a day.