Hotel: how do I lay patterned carpet with seams?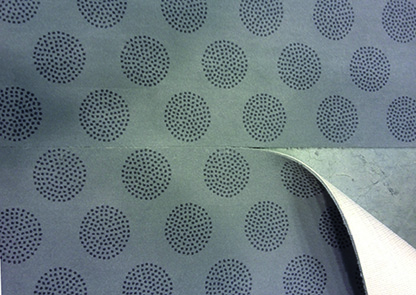 Laying patterned carpet requires certain skills and appropriate tools. 
Key elements to ensure success
Patterned carpets are all the rage in hotels as they give the room some character and strong commitment. If you wish to highlight a large room such as an entrance hall or break room, there is nothing better than patterned carpet. This being said, laying it gets a little tricky: the seams between the patterns need to be considered and made neatly. This is why we highly recommend that you call upon a professional carpet layer.
The right tools for optimal carpet-laying need to be prepared beforehand. There are eight essential tools: a curved blade,  3-finger velvet cutters, a guiding line, a 2-metre metal ruler, a knee-kicker, a crooked knife, a tightening wheel and a double-headed tool. A  skilled professional will know which tool to use depending on how you want your carpet laid.
Procedure for laying a patterned carpet
Have you chosen a carpet with geometric patterns? Here are the stages for laying it:
Step 1: Work out the pile direction of all the broadlooms that require a connection by placing a sheet of paper on the surface of the carpet. Roll a pen back and forth on this area to feel the carpet's flow.
Step 2: Identify the main patterns as well as the connection sequences.
Step 3: About  2 mm away from the connection pattern, cut using the crooked knife and metal ruler, following the patterns required for the connection. Repeat the operation for all the edges, keeping the pattern's sequence in mind.
Step 4: Assemble both parts to check the patterns align properly before gluing them down definitely.
Step 5: Spread some glue onto the back and leave to adhere. While you wait for the adhesive to take effect, correct any remaining alignment issues.