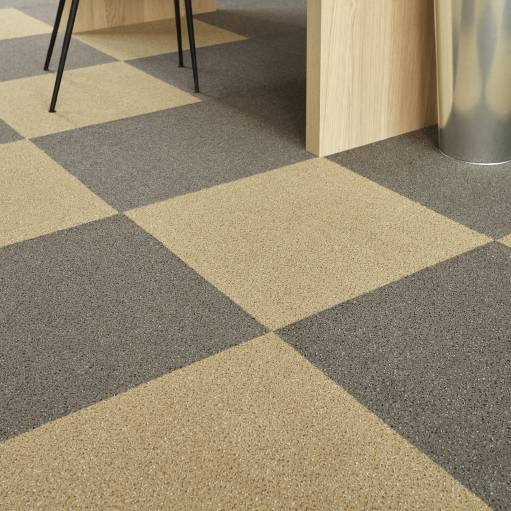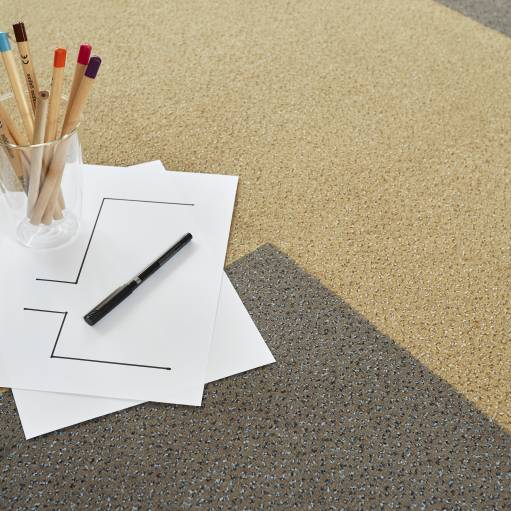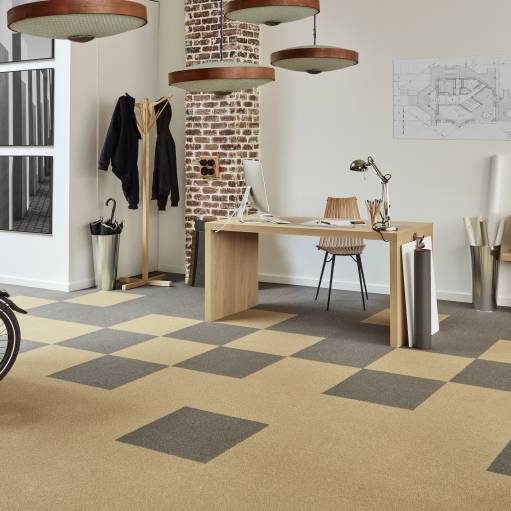 A timeless best-seller
Impression Sonic Confort is our best-selling carpet tile! This modular cross-over cut carpet is elegant beyond compare. As a classic within Balsan's product range, Impression Sonic Confort boasts a palette of 24 masculine colours, giving some style to office spaces.

Impression is an 830-gram 100% polyamide tile, to which a BBack backing was added. Ideal for prestigious and/or minimalistic areas, this carpet tile can be requested with an acoustic Sonic Confort backing. Impression Sonic Confort also has a broadloom counterpart: Signature Confort+.




Technical details
Features
Structure
Carpet in tiles, Cross-Over Cut pile
Total weight (g/m²) - NF ISO 8543
4585 g/m²
Tightening - NF ISO 1763
53
Impact noise insulation
ΔLw 30 dB
Airborne noise absorption
αω 0.35
Antistatic velvet
2kV


Customisation
From an idea to completion in a single step
Choose Balsan's personalisation option and carpet your space a thoroughly different way.

Collections
Because there is a story behind every product, Balsan invites you to explore the collections.