Flooring that enhances your comfort
Sérénité Dalle are the only modular covering in the Easy Living Spirit range. These tiles have a shiny crimped effect that will highlight your floors in the blink of an eye. Sérénité Dalle's originality lies in its dual personality: it can be lined or plain, making it possible for you to customise to your heart's content. The lined tile is also available with two different types of stripes.

Sérénité Dalle's colour palette is made up of 12 plain models and 3 striped models. From a technical point of view, this tile is very easy to clean as it is made of 100% recycled Econyl solution-dyed polyamide, combining incredibly easy cleaning with respect for the environment.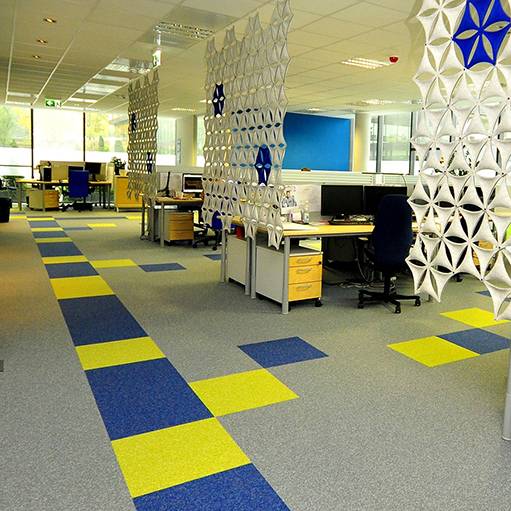 Light and reflected light
Did you know? Reflected light is an indicator of visual comfort.
The stronger the sunlight, the more reflected light there is.
A pale office carpet will make your space lighter, but it will need more care.
Visual comfort: choose your carpet tiles and strips' colour to suit the amount of light in your workplace.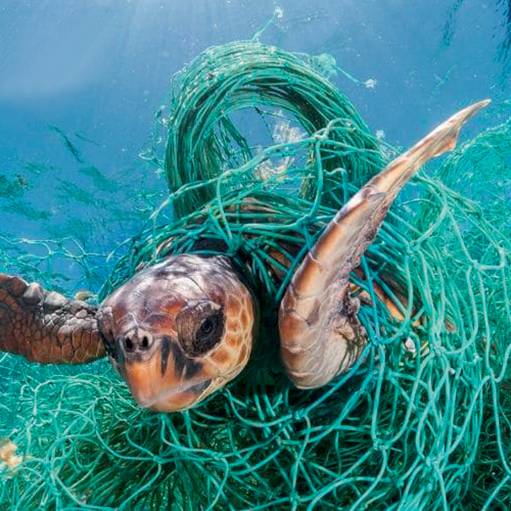 Econyl®, the recycled fibre which gives the sea a helping hand!
Over the years, so many nylon fishing nets have accumulated on the ocean floor, posing a threat to fish and marine life.
In partnership with Aquafil, our long-standing supplier of polyamide thread, Balsan recycles old fishing nets recovered from the sea.
The Econyl® regeneration system depolymerises the nets and transforms them into nylon fibres which are then reused in Balsan's 100% made in France multi-format broadloom carpets, carpet tiles and strips.
Your company can do its bit by choosing an environmentally-friendly carpet by Balsan!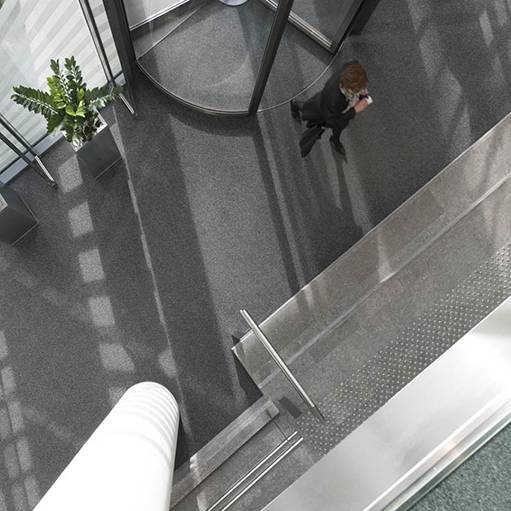 Great protection for your entrances!
In Scandinavia, it's customary to take off your shoes when you get to the office to spare the flooring - but that doesn't happen in most countries!
Doormats reduce the amount of dirt brought in from outside, providing protection for your entrances and helping to increase your carpets' lifespan.
With Access Solutions, Balsan offers a range of specially designed doormats which remove dirt from shoes and are particularly effective in rain or snow.




Technical details
Features
Composition
100% regenerated solution dyed nylon ECONYL®
Structure
Carpet in tiles, Saxony frisé pile
Total weight (g/m²) - NF ISO 8543
4920 g/m²
Tightening - NF ISO 1763
50
Impact noise insulation
ΔLw 27 dB
Airborne noise absorption
αω 0.20
Antistatic velvet
2kV
Thermal resistance
< 0,15 m² C°/W




Classification
N° Green Label Plus:
GLP100118

Customisation
From an idea to completion in a single step
Choose Balsan's personalisation option and carpet your space a thoroughly different way.

Collections
Because there is a story behind every product, Balsan invites you to explore the collections.