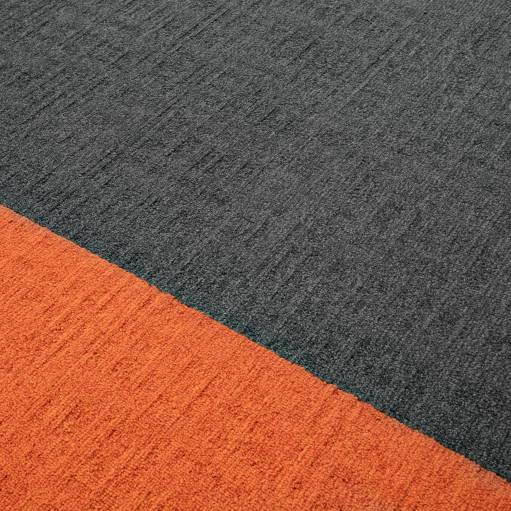 A solid, structured tile
Karma is Balsan's first plain-coloured, structured tile. Its subtle pattern, which evolves with changes in lighting,
creates a multidirectional woven grid effect.
Designed to be resistant to discolouration and to heavy traffic, this tile is perfect for office use.
Karma is available in 12 colours, ranging from light neutrals to black, including
vibrant shades of orange and turquoise as well as intense red.
These splashes of colour bring vitality to even the demurest of floor spaces.
Get creative and use Karma to differentiate your spaces without partitioning them.
You can trust Karma for bright and vibrant offices.




Technical details
Features
Composition
100% solution dyed nylon
Structure
Carpet in tiles, loop pile
Total weight (g/m²) - NF ISO 8543
4240 g/m²
Tightening - NF ISO 1763
43
Impact noise insulation
ΔLw 25 dB
Airborne noise absorption
αω 0.20
Antistatic velvet
2kV
Thermal resistance
< 0,15 m² C°/W



Classification
N° Green Label Plus:
GLP100118

Customisation
From an idea to completion in a single step
Choose Balsan's personalisation option and carpet your space a thoroughly different way.

Collections
Because there is a story behind every product, Balsan invites you to explore the collections.