Nexus Enter the age of textile connection with Nexus
The carpet with a French Couture connection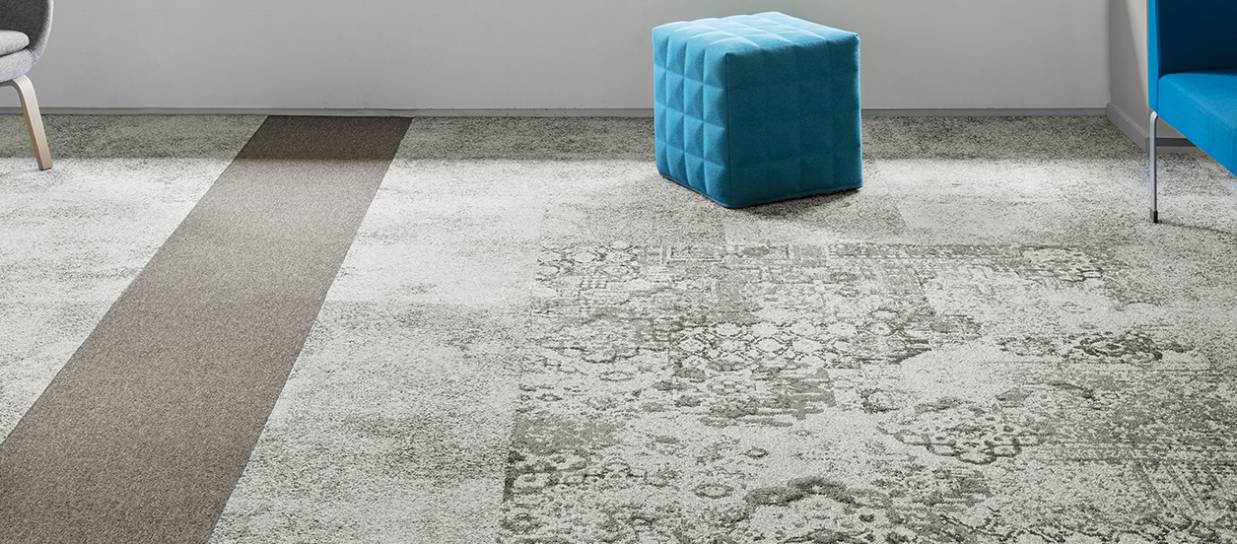 The carpet with a French Couture connection
Nexus, meaning "a connection between parts of a system or group", inspired our textile stylists to create a new concept in layout for Balsan carpets.
Nexus is all about connections. Designed with a soothing, random pattern and available in the same colour schemes as French Couture, Nexus is a tile that works perfectly with our famous collection of broadloom carpets. Mix and match them to create different zones within the same area or finish off your broadloom layout with a border of tiles.
Although Nexus has been designed to work with French Couture, the tiles are also great on their own, arranged in a random layout. Made using MBrodery technology, this textured, ultra-resistant tile really transforms hotel and office spaces. A truly attractive and functional solution for customising your interiors. Composed of 100% solution-dyed regenerated Econyl polyamide yarn, Nexus is both environmentally-friendly and resistant to discolouration and heavy traffic.
Available in 7 colour schemes, make a connection with Nexus.




Customise laying
2. Drag the tiles into the configuration tool
Fill
fill all with selected colour
Technical details
Features
Composition
100% regenerated solution dyed nylon ECONYL®
Structure
Textured loop pile carpet tile - MBrodery Technology
Total weight (g/m²) - NF ISO 8543
5000 g/m²
Tightening - NF ISO 1763
32
Impact noise insulation
ΔLw 27 dB
Airborne noise absorption
αω 0.20
Antistatic velvet
2kV
Thermal resistance
< 0,15 m² C°/W




Classification
N° Green Label Plus:
GLP100118

Customisation
From an idea to completion in a single step
Choose Balsan's personalisation option and carpet your space a thoroughly different way.

Collections
Because there is a story behind every product, Balsan invites you to explore the collections.