Urban influences with a city spirit
Be they plain, patterned or even graphic models, Metropolitan draws its inspiration from constantly changing city landscapes, for a new vision of office floor covering.
By playing on tone-on-tone materials and structures to create more depth, Metropolitan District gives your offices more character. With its 2 designs - Odéon and Brooklyn - this textured tile combines aesthetics and exceptional technical features. Made with solution-dyed thread, the colours in Metropolitan District are highly resistant to UV rays and even the most aggressive cleaning products, making the range ideal for workspaces.
To best meet your issues concerning sound insulation, Balsan goes even further, offering the Metropolitan District collection with a Sonic Confort felt backing upon special order and under certain conditions (please contact us). This Sonic Confort backing contains 70% recycled polyester (post-consumer recycling of food industry plastic bottles), making for high acoustic performance.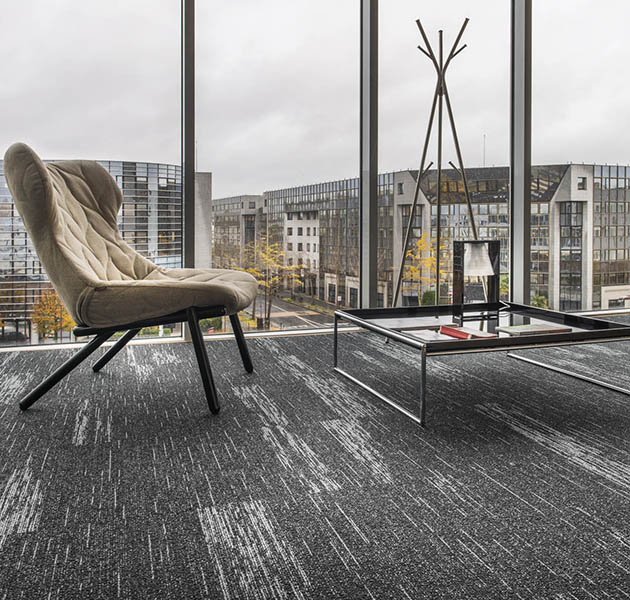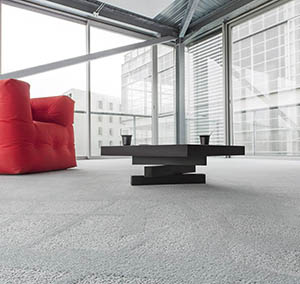 Metropolitan Grafik completes this range with 3 designs to be combined with each other: Park, Track and Block. This series draws its inspiration from urban culture by creating dynamic designs in line with contemporary international architecture. A profound transformation in the layout of living areas triggered the creation of these textile designs that use the contours and landmarks of the city (the alignment of parks, varying facades, etc.) to better preserve comfort and friendliness in high-density urban areas.
As we know that nothing is better than a play on textures, the Metropolitan Avenue product - a resolutely modern piece - provides a touch of softness within the collection.

Customisation
From an idea to completion in a single step
Choose Balsan's personalisation option and carpet your space a thoroughly different way.

Collections
Because there is a story behind every product, Balsan invites you to explore the collections.