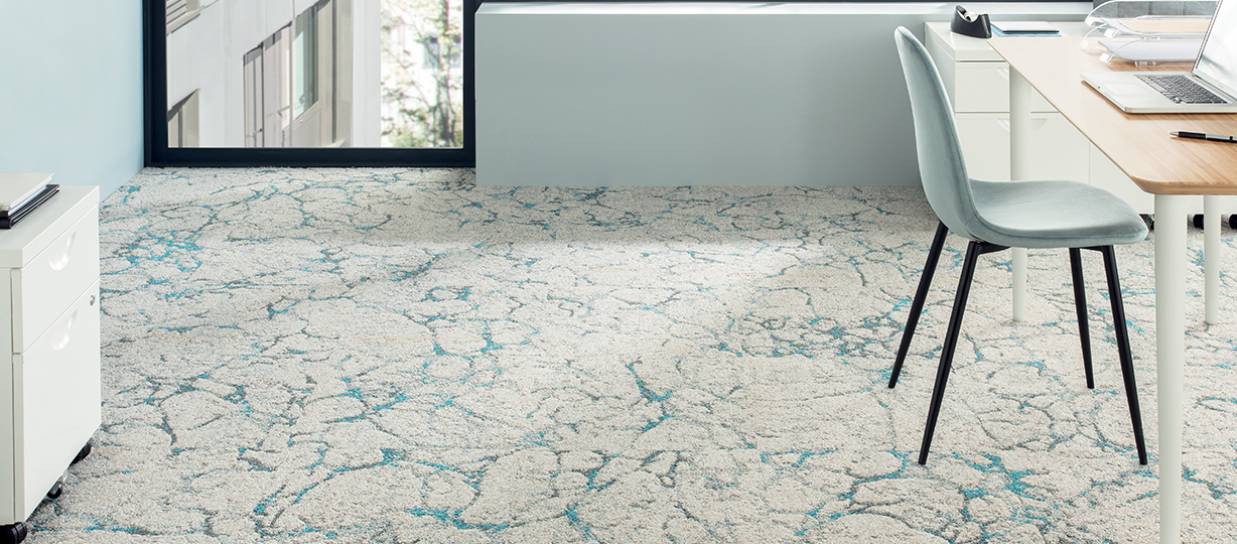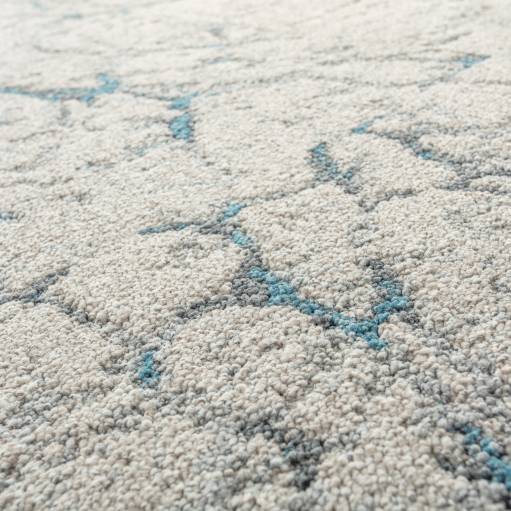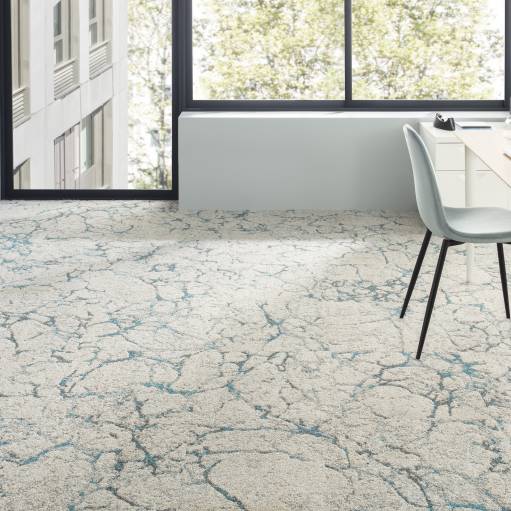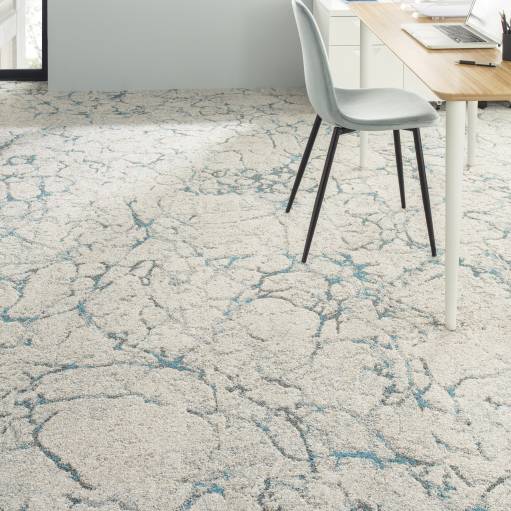 Walk barefoot on the ice
The Baltic Sea, between Sweden and Finland. Winter is coming. As the temperature lowers, blocks of ice form on the surface of the water. They gradually join up, forming the immense expanse of the pack ice.
Carpet tiles in the Baltique HD design reproduce this precise and supernaturally beautiful moment when the sea turns solid. Turquoise blue, water forms irregular channels between the limpid, luminous expanses of ice. How lovely to take off your shoes and walk barefoot on this soft and cosy pack ice! A fascinating design to add a sense of calm to an office or coworking space.
With a particularly generous pile of 1,050 g/m2, structured carpet tiles in the Baltique HD design measuring 50 x 50 cm go really well with the other designs in the Wild Nature carpet collection, creating contrasting moods in your work spaces. They also go well with the unpatterned (Pilote², Nexus etc.) and LVT floor coverings (Symbiance).




Customise laying
2. Drag the tiles into the configuration tool
Fill
fill all with selected colour
Technical details
Features
Composition
100% regenerated solution dyed nylon ECONYL®
Structure
Structured loop pile carpet tile - MBrodery Technology
Total weight (g/m²) - NF ISO 8543
5210 g/m²
Tightening - NF ISO 1763
38
Impact noise insulation
ΔLw 27 dB
Airborne noise absorption
αω 0.25
Antistatic velvet
2kV
Thermal resistance
< 0,15 m² C°/W




Classification
N° Green Label Plus:
100118

Customisation
From an idea to completion in a single step
Choose Balsan's personalisation option and carpet your space a thoroughly different way.

Collections
Because there is a story behind every product, Balsan invites you to explore the collections.