GREY MATTER - COLOR SCALE Collection
6 creative energies to inspire those little grey cells
The new art of working
Today, our relationship with work is undergoing rapid transformation and offices are being reinvented. The digital era and mobility are changing our relationship with the workplace, with team working and interactive technology encouraging co-working in ways that are more collaborative, fun and interconnected than ever, raising levels of well-being. The new Color Scale office carpet collection by Balsan, launched by the Grey Matter series, offers 6 different creative energies (4 in tiles and 2 in planks), so that you can design stimulating workspaces to get those little grey cells working.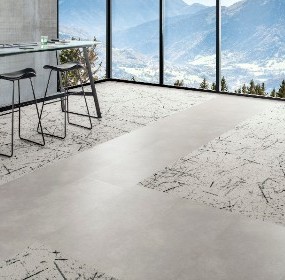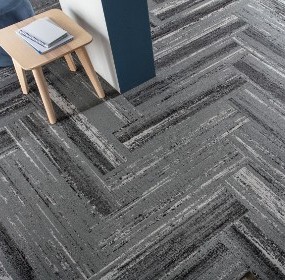 Putting your well-being first
The first thing you'll notice about the Grey Matter office carpet collection is its visual appeal, which draws inspiration from different creative energies. Depending on the ambiance you're aiming to create, you can choose subtle or more intense contrasts that either absorb or intensify the light. These are also highly practical carpets, available in tiles or strips, which are easy to fit and combine. Last but not least, they have noise reduction backing (NRB), which provides your office with acoustic insulation, perfect for quiet working in open-plan spaces.
Get creative!
Be bold and customise your carpet. Tiles and planks are really versatile so make the most of this and mix and match to create your own design. Use different patterns to create borders or paths. Experiment with using the same pattern in different tones to define areas with energies of varying intensity. Use the colour contrasts offered by other Balsan products to create serendipitous visual effects. Combine the Grey Matter carpet collection with our special Rigid Clic Acoustic LVT flooring and create a decor with contrasting materials. Fill your offices with creative energy!

Customisation
From an idea to completion in a single step
Choose Balsan's personalisation option and carpet your space a thoroughly different way.

Collections
Because there is a story behind every product, Balsan invites you to explore the collections.