GREY MATTER - COLOR SCALE Collection
Stimuli Like a super-connected brain
Get those little grey cells buzzing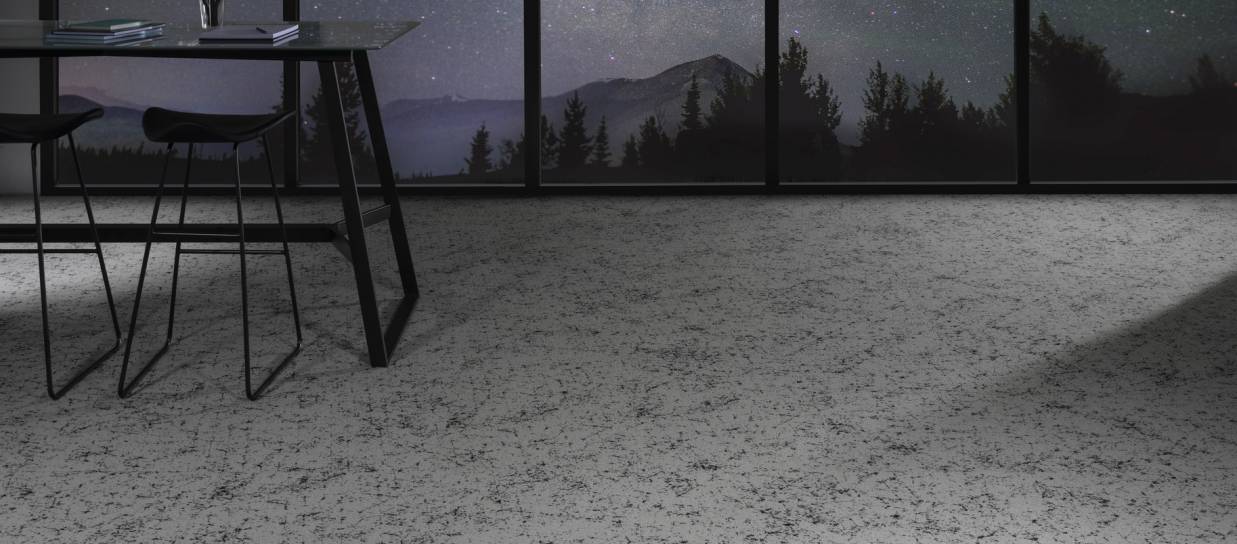 Get those little grey cells buzzing
So what's our Stimuli carpet all about? As your eye is drawn to the floor, it's almost as if thousands of neural connections are being forged. Or maybe its countless constellations in an infinite sky that are extending beneath your very feet. This office flooring creates a sensation of dynamism and speed and a glimpse of the infinite, just what you need for stimulating your brain towards even greater creativity and concentration and even better ideas. These connections could help everything to click into place at any moment.
True to the spirit of the Grey Matter collection, our Stimuli carpet tiles are available in four subtle and more intense shades, each offering increased acoustic insulation, perfect for your office.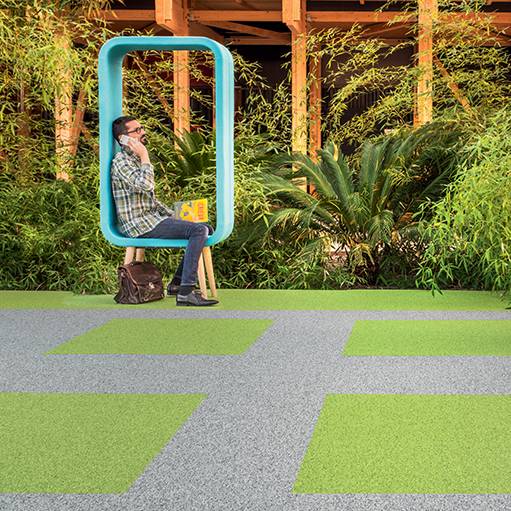 Carpets - your first line of defence against noise!
Clicking heels, rolling chairs, things being dropped, comings and goings in the corridors… At work, noise is one of the biggest stress factors, particularly in open-plan offices.
Carpets are the most effective floorings when it comes to alleviating unwanted noise, reducing impact noise by 25 to 34 dB.
Choosing a Sonic Confort carpet tile or adding a Sonic Booster Layer also allows you to reduce the hubbub that you find in every office, such as talking, ringing phones and clicking keyboards.
Mbrodery: the epitome of glamour
Cutting-edge Mbrodery technology has enabled us to take a real creative leap forwards by designing and producing exceptional broadloom carpets and carpet tiles.
Elegance, style, haute-couture spirit: express your corporate values with stylish, custom carpets.
Are you in the know about transition tiles? Half-patterned, half-plain, they demarcate interiors using a cross-fading effect. This "handmade" style can't fail to have an impact on visitors.
A durable floor covering? 3 ways to prove it!
Maintenance? Wear? Discolouration? Full Colors solution-dyed polyamide textile floorings fit the bill on all three counts:

1) They are easy to care for as the solution-dyed fibres absorb stains less and are more resistant to cleaning products.
2) Polyamide carpet tiles and strips offer an incomparable defence against trampling, flattening, and friction.
3) The solution-dyed polyamide fibres retain their colours over time and are more resistant to light.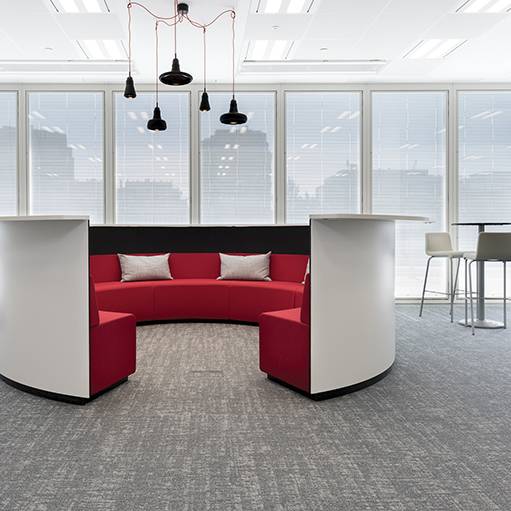 French quality at affordable prices for your office!
All our broadloom carpets, tiles and planks are made in France: this not only guarantees quality but also demonstrates your corporate social responsibility.
No other flooring brings as many benefits to a company as a carpet. These include employee well-being (sound insulation), durability, savings (heat insulation), environmental benefits (reduced energy usage), signposting and health advantages (trapping allergens).
Balsan carpets offer you the best value for money!




Customise laying
2. Drag the tiles into the configuration tool
Fill
fill all with selected colour
Technical details
Features
Composition
100% Polyamide teint masse EqoBalance
Structure
Textured loop pile carpet tile - MBrodery Technology
Total weight (g/m²) - NF ISO 8543
4065 g/m²
Tightening - NF ISO 1763
38
Impact noise insulation
ΔLw 28 dB
Airborne noise absorption
αω 0.35
Antistatic velvet
2kV
Thermal resistance
< 0,15 m² C°/W




Customisation
From an idea to completion in a single step
Choose Balsan's personalisation option and carpet your space a thoroughly different way.

Collections
Because there is a story behind every product, Balsan invites you to explore the collections.