A natural strength
As a guarantee of Balsan's strong commitment to environmental protection, Along is a floor covering included in the Naturals range. Made of 100% seagrass matting, Along will have a captivating effect on your interiors with its artisanal feel and charmingly natural colour. Along fits in quite naturally in all living areas, with just one timeless and natural hue.

Along is a floor covering with smooth, soft fibres drawn from an aquatic plant. Its high resistance and non-absorbing properties are due to the fact that Along is a true strength of nature.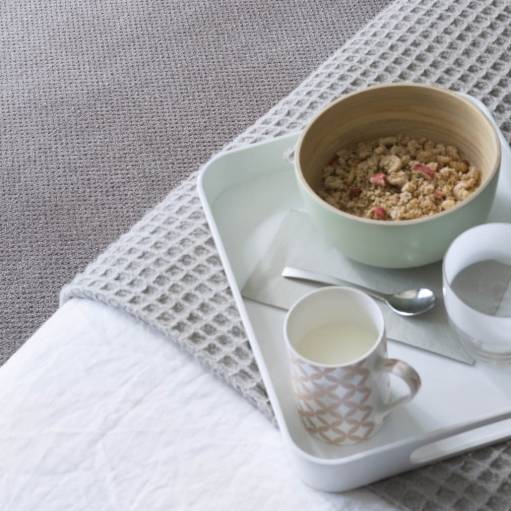 "Affordable flooring, designed & made in France! or: Quality, affordability, environmental protection!"
• You can benefit from all Balsan's expertise, for all our textile floorings, whichever type of carpet you choose (broadloom carpets, carpet tiles or strips)! Even if you have a limited budget for your hotel decoration, Balsan has a solution for you thanks to our affordably priced, made-in-France designer carpets.
• Make energy savings: carpets retain 12% more heat than hard floorings!
• Perfect for lobbies, bedrooms, living areas and corridors, carpets are an economical and environmentally-friendly investment.
Technical details
Features
Composition
100% Jonc de Mer
Structure
Woven carpet, loop pile
Total weight (g/m²) - NF ISO 8543
2050 g/m²
Tightening - NF ISO 1763
0

Customisation
From an idea to completion in a single step
Choose Balsan's personalisation option and carpet your space a thoroughly different way.

Collections
Because there is a story behind every product, Balsan invites you to explore the collections.