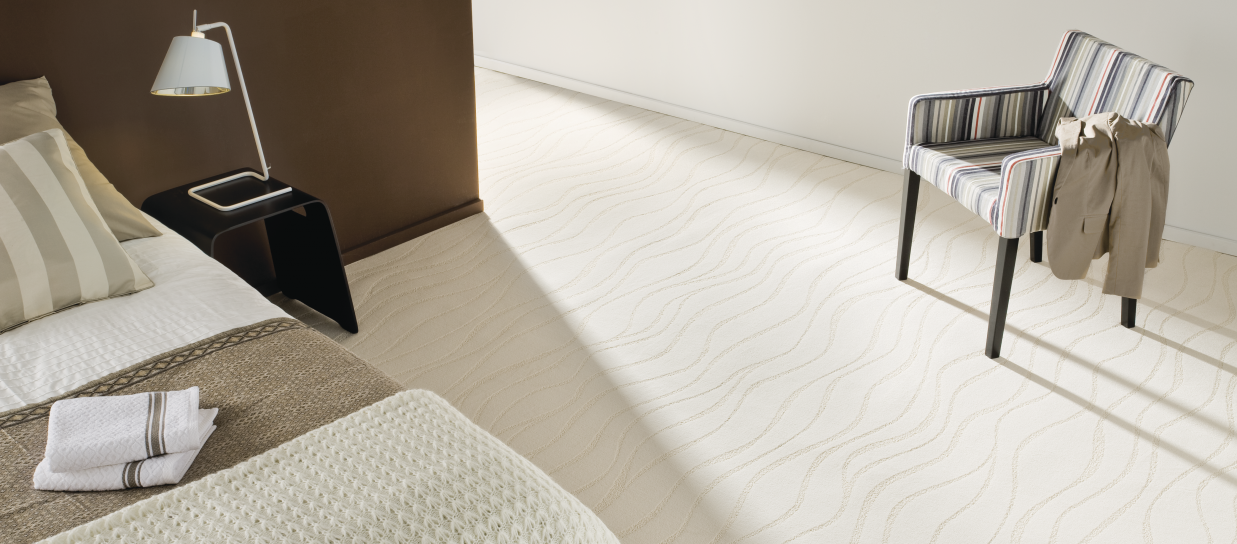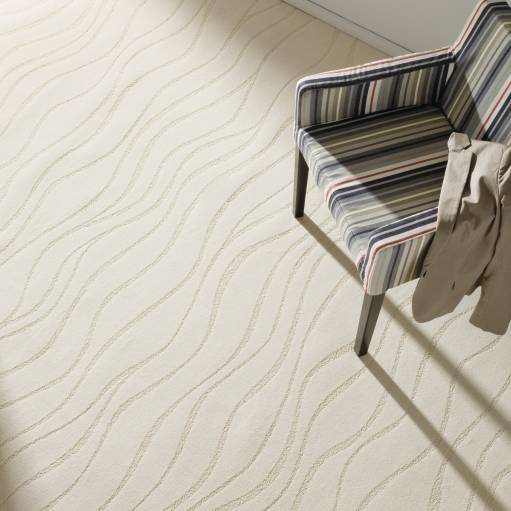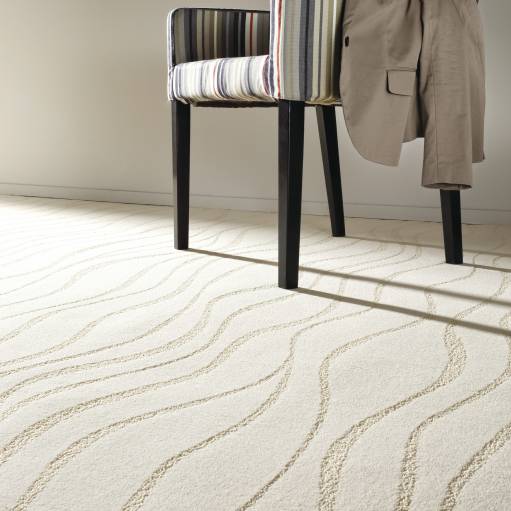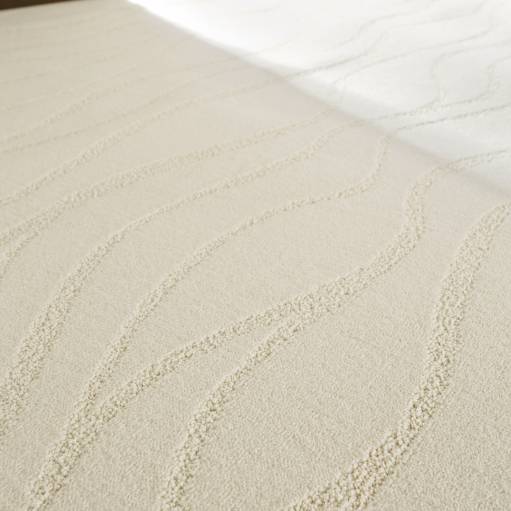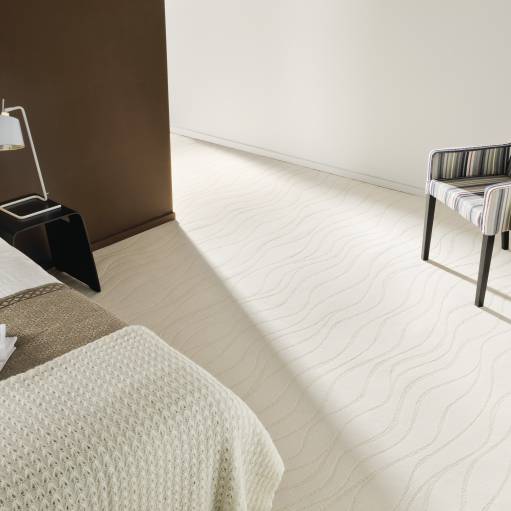 Smooth design
As water is one of Nature's strengths and as Balsan strives to preserve it, our designer created Aqua, a carpet that trickles softly through your interior! Its advantage? The water's waves stretch across the floor of your interiors, taking on unusual yet beautiful colours: Aqua is available in 12 colours ranging from Cayenne orange to Burgundy red.

This structured carpet - that alternates mat and shiny thread - belongs to the Territoires collection, a range made up of three products: Aqua, Atoll and Atrium. It is also possible to customise your flooring by choosing a pattern from 20 different designs and a colour from a range of 18 different shades.
Technical details
Features
Structure
Tufted carpet, Level Cut Loop pile
Total weight (g/m²) - NF ISO 8543
2285 g/m²
Tightening - NF ISO 1763
45
Impact noise insulation
ΔLw 28 dB
Airborne noise absorption
αω 0.25
Antistatic velvet
2kV
Thermal resistance
< 0,15 m² C°/W
Design repeat : Width x Height (cm)
392 x 172



Customisation
From an idea to completion in a single step
Choose Balsan's personalisation option and carpet your space a thoroughly different way.

Collections
Because there is a story behind every product, Balsan invites you to explore the collections.