Territoires redesigns spaces
Small geometric patterns or large waves, a sea of dots or subtle patina effects : the designs reveal all the model's thread work...
Territoires is Balsan's main structured carpet collection. With materials made of matt and shiny yarn, this range brings some texture and sensuality to contemporary coverings. Fuelled by the richness of its materials and graphics, this variety of textile flooring has also been used to enhance the most beautiful hotels. The new arrivals within the range - Carnac, Jersey, Sierra and Tanzanie - form the contours of this collection with their sinuous designs.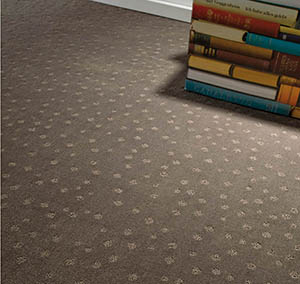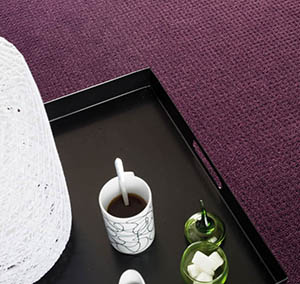 As Balsan likes simple equations, we can prove to you with A + B that a customised carpet can be flexible: 
A: Choose a design from the 20 textured graphics…
B: …and a colour from the 18 natural hues**.
With this new edition of the Territoires collection, make room for your new flooring.

**Pour une commande de 400 m2 minimum avec ± 10 % de tolérance. For a minimum order of 400m2 with + 10% tolerance. / Bei einer Bestellung von mindestens 400 m2 ± 10 % Abweichung.

Customisation
From an idea to completion in a single step
Choose Balsan's personalisation option and carpet your space a thoroughly different way.

Collections
Because there is a story behind every product, Balsan invites you to explore the collections.