A structured solution-dyed luxury broadloom carpet to decorate your hotel interiors' floors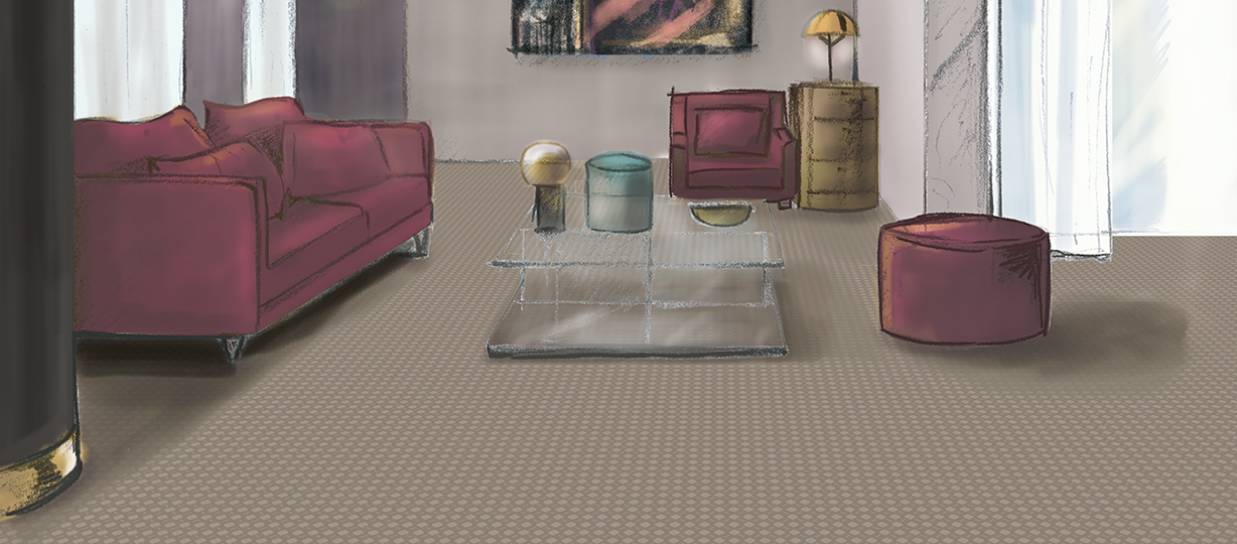 A structured solution-dyed luxury broadloom carpet to decorate your hotel interiors' floors
This broadloom carpet boasts a small but perfectly regular geometric pattern. When you fit an Abbaye luxury carpet in your hotel, you opt for
refinement,
and all the purity of French classicism.
There is no risk of committing a fashion faux pas: you simply get beauty and simplicity with a truly timeless style. If you are looking to create a hint of restrained, profound opulence in a suite or corridor, choose this luxury carpet from the Grand Hotel Collection – it is a high-performance flooring made from solution-dyed fibres. Because don't they say that true elegance whispers rather than shouts?
Technical details
Features
Structure
Tufted carpet, Level Cut Loop pile
Composition
100% solution dyed nylon
Total weight (g/m²) - NF ISO 8543
2520 g/m²
Tightening - NF ISO 1763
50
Impact noise insulation
ΔLw 27 dB
Airborne noise absorption
αω 0.25
Antistatic velvet
2kV
Thermal resistance
< 0,17 m² C°/W



Customisation
From an idea to completion in a single step
Choose Balsan's personalisation option and carpet your space a thoroughly different way.

Collections
Because there is a story behind every product, Balsan invites you to explore the collections.